Wishing everyone a happy end to the school year and a wonderful summer ahead! Here are various upcoming free or affordable STEM events and ideas for your kids to explore this summer.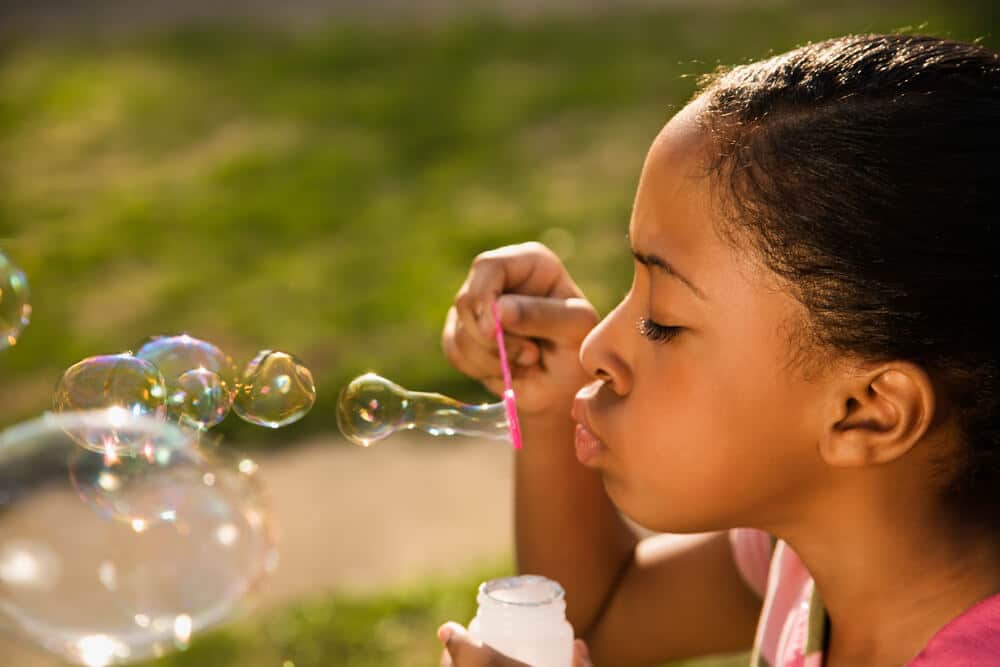 Activities
If you're looking to get your child involved in doing STEM activities at home, check out my resource guide to DIY STEM projects for kids and teens. The article will introduce you to some of the most popular and instructive online resources for at-home DIY tech projects available today.
If you don't want to have to come up with ideas for your projects, consider purchasing a monthly subscription for STEM projects. For example, Creation Crate, awarded as Best in STEM 2021 by Newsweek, is a technology education subscription box that teaches you how to program electronic projects.
There's a new online learning platform called Tract. It's like a curated YouTube channel just for kids ages 8+. Short, project-based classes are taught by top youth "creators" in topics like nature, technology, art, food, sports, and more. Creators mentor kids live daily, and they're offering a free summer program to BostonTechMom followers. Read my article to get all the details.
Does your child love technology and enjoy working with kids? Get ideas on how your child can parlay their love of tech and give back to their community through STEM volunteerism. Summer is a great time to do volunteer work!
KidsGardening, a leader in youth gardening education, just launched the Kids Garden Community, a virtual platform connecting educators, parents, and community members with the skills, tools, and resources to inspire kids to get their hands dirty. The online platform is freely available to individuals or groups that garden with kids, whether they are brand-new or have years of experience. To join, visit community.kidsgardening.org.
Online Camps and Classes
Many STEM programs are now being offered online, and if that's something you are open to and you're looking for more structured activities, here's a collection of online STEM camps and classes your kids can attend at home this summer. These programs are offered live and are led by instructors for a fee.
Events
June
The theme of this year's GSK's Science in the Summer program is "Be an Engineer." This free summer education program aims to inspire the next generation of scientists and engineers by providing opportunities for children to embody science careers, think scientifically, practice authentic science techniques, and have fun. Visit the website to see if there is a program near you.
Create & Learn will offer free kids' virtual events to learn how technologies are used in the real world this summer with top tech experts like NASA, Google, Apple, and Stanford.
The annual Congressional App Challenge launches on June 24. Every year members of Congress across the country challenge students in their districts to create and submit original apps for a chance to win the Congressional App Challenge (CAC). The winners of the challenge are publicly recognized. To be eligible to participate in the Congressional App Challenge, you must be a middle or high school student at the time of app submission. Students may register as individuals or as teams of up to four. Students may compete in the district they reside in or in the district where they attend school. Students can register and submit their original apps through November 1.
Hack3, a global online coding competition based in New England, hosts a hackathon for high students for all skill levels on June 26-27. Hack3 aims to empower high school students to learn computer science, especially for youth in underrepresented communities. They hope to bring students of all backgrounds together, foster innovation and creativity and create new lifelong friendships for hackers. Register for this free event.
GirlCon, a virtual international tech conference for female and non-binary students around the world, will be held June 27-30. This is a chance to connect with powerhouse professionals from leading tech companies like Google and IBM, explore how your passions combine with technology in breakouts including Tech + Law, Tech + Artificial Intelligence, and Tech + Animation, and receive personalized feedback through one-on-one mock interviews and resume reviews. Additionally, hear from inspiring keynotes like Madhulika Guhathakurta, a NASA HQ lead program scientist, and Hope Goins of the US House of Representatives Committee on Homeland Security! GirlCon is a free event. Register now.
Join the Christa McAuliffe Center this summer for Virtual Mission Simulations on special Wednesday nights in June, July, and August. You will explore Jupiter's icy moon, Europa; Mars, the Moon, and exoplanets in this family-friendly event. You and your crew can join their remote mission control teams from anywhere on the planet. Dates include June 30, July 14, July 28, August 4, August 11, and August 25 at 7:30pm-8:30pm EST. Recommended for: Ages 10+, depending on the mission. Cost: $10/individual participant. $15/team of two participants on one device. Sign up now.
July
Maker Camp is a free program full of projects, adventures, inspiration, and community, and they are looking for Maker Camp Community Partners. Anyone can register, including schools, libraries, clubs, or pods ready for a summer of making. The versatile framework is customizable for in-person, hybrid, or remote camps. Maker Camp 2021 launches July 6, 2021, with rich project resources and a great lineup of featured makers including Mario the Maker Magician and Code Joy. More information about our Featured Makers, project resources, and materials coming soon. Register now.
MIT Summer HSSP 2021 is virtual this year. As a result, middle and high school students from anywhere in the world can attend! Classes are taught by MIT students and members of the MIT community on topics such as "Crime Scene Chemistry" to "The Mathematics of Music" to "Politics for the Modern Era"! Summer HSSP will happen over six Saturdays from July 10th to August 14th. Classes will last all six weeks of the program ("full term") or for either the first or last three weeks ("half term"). The registration deadline is June 25th. Summer HSSP classes have limited capacities, but the first phase of registration is a class lottery where everyone has an equal chance. This first phase is not first-come-first-serve! Students should sign up during the first phase of registration in order to attend the program. Cost: $40 (Generous financial aid is available!)
STEAM Ahead is hosting 2021 S.T.E.A.M. Camp, a series of free, 2-week long virtual workshops for ages 12-16 in July. Explore various topics, including Learning Computer Coding Fundamentals (Python and Web development), Engineering, Songwriting, Product Design, and Marketing. Learn more and apply by June 25.
Tumblehome Books is hosting a free Zoom event on July 14 at 5 pm EST with the author Michael Erb who wrote a new book The Weather Detectives. Michael will be covering weather phenomena, history, and fun facts and introduce his new mystery adventure. Register by July 12.
The Youth, Media & Wellbeing Research Lab and the Computer Science Department at Wellesley College are hosting a free virtual summer workshop for middle school girls about STEM, technology-oriented careers, and healthy social media use. The program will feature guest speakers, including Time Magazine's Kid of the Year 2020, Gitanjali Rao. Workshop participants will receive Gitanjali's book, A Young Innovator's Guide to STEM. The workshop will meet virtually, Monday-Thursday, July 19-22 from 1:00 p.m. to 3:30 p.m. EST. The workshop is open to rising 6th, 7th, and 8th-grade girls in any U.S. region. Apply and learn more.
Inspire2Dev is hosting a free one-day Hackathon on Saturday, July 24, a great opportunity for all middle school students to collaborate with their peers and put their creative brains together and develop cool projects! Everyone will have access to their helpful STEM mentors and will meet wonderful speakers in the STEM field! They'll have prizes for all the winners and all participants will receive a certificate. No STEM/coding experience is required. Sign up for this event.
August

Tumblehome Books is hosting a free Zoom event on August 5 at 5 pm EST with the author Mary Cerullo and her 23rd book Sharks At Your Service. Mary will introduce sharks in a whole new way showing how they are critical to the ocean's health and well-being. She will utilize the film and photos of award-winning photographer Jeff Rotman to help tell the story. Register by August 3.