Massachusetts is well known for its many universities and colleges throughout the state. What parents might not know is that many offer in-person summer courses and pre-college programs for high school students, run by individual departments or schools within the university. While some programs may also be offered by outside organizations that lease space on campus, the programs profiled in this post are all provided by the college or university itself.
These courses are an excellent way for students to prepare for college, experience a college setting and sometimes college-level teaching, explore subjects that are not offered in high school, and build knowledge and skills in areas of interest. Some programs are taught by professors, others by graduate students or undergraduates with oversight by department faculty. 
Choosing Among Programs
There are many factors to consider when choosing a summer program. In my experience, some of the most important are finding the teaching style that matches your child's learning style and understanding your child's readiness to concentrate on summer learning, especially since university-based programs tend to be more academically focused than your typical STEM summer camp. 
Because these programs are a serious commitment of time and effort, it's also important to set your expectations and your child's expectations about what they want to put into and get out of the program. Are they simply exploring new interests, deepening existing skills, or are they trying to gain more experience in a particular subject matter before applying to college? 
Budget, travel time, and scheduling are key factors to consider, as well. 
Visit each program's website for detailed information about curriculum, timing, cost, application, and registration processes. Some programs require students to apply by specific deadlines, while others simply require registration. Most fill up fast, so if you're interested in a summer program, start your research and review process early, ideally in the fall.
Editor's Picks—Free & Low-Cost Programs
As a Boston-area mom with two children, I know that excellent pre-college summer programs can be costly. If your budget requires a program with high value and affordable or free tuition, start by looking at Boston University's LERNet programs, MIT, Bridgewater State, and Stonehill College's programs. Your child will receive high-quality teaching and it won't break your budget.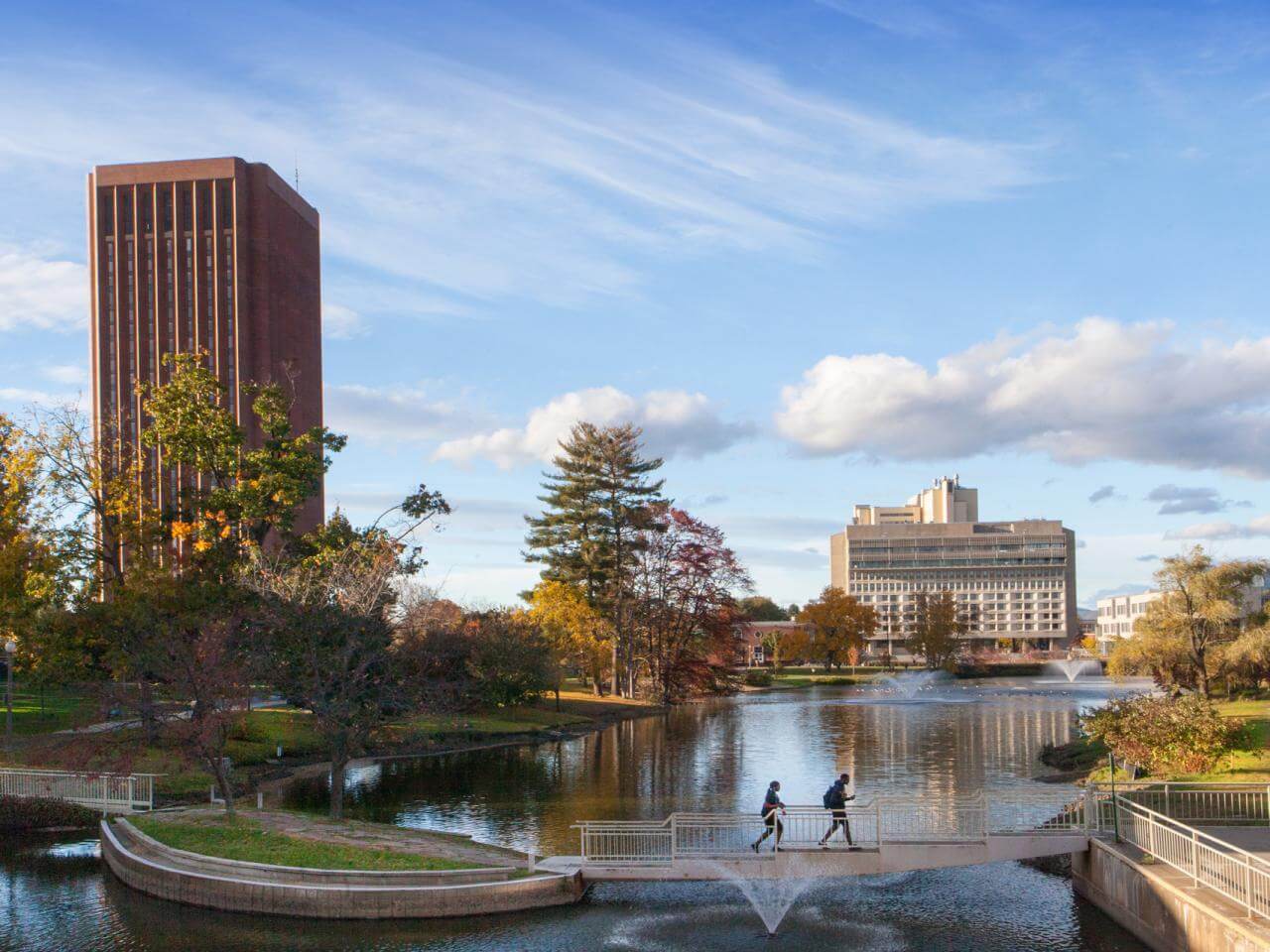 University Programs
Here you'll discover programs in computer science, math, robotics, science, and engineering. Most of the programs are designed for high school students, but there are a few for middle school, too. The programs featured here are in-person; however, some schools are now offering virtual opportunities as well. The programs are listed in alphabetical order by school.
Boston Architectural College (Boston)
Summer Academy welcomes students in grades 9-12 to participate—on campus or virtually. On-campus students experience lectures, exercises, site and professional firm visits around Boston as well as hands-on design and building. Virtual students explore case study buildings, attend site and professional firm visits via video streaming, and receive materials and supplies, allowing them to participate in hands-on design and building wherever they may be! All students have access to the latest design software and computing through the computer labs or BAC's CloudLab. Application required.
Boston University (Boston)
Boston University offers a wide variety of STEM courses and programs for students each summer through its various colleges and Learning Resources Network (LERNet). 
U-Design is a hands-on engineering program for students entering grades 6-9, offered by the BU College of Engineering. Students learn about the engineering design process and have the opportunity to experiment, design, analyze, build, and test to solve challenging problems. This is a challenging and creative program developed and taught by an outstanding team of experienced science and technology professors who specialize in teaching engineering design to kids.
The Artemis Project is a five-week summer program for rising 9th-grade girls focused on computer science. This program is run by BU LERNet and is led by BU undergraduates majoring in computer science or engineering. Participants learn computer languages such as Scratch, AppInventor, HTML, CSS, and Python, and are introduced to robotics, cryptography, artificial intelligence, and circuits. Students will learn how computer science is applied in the real world by hearing from guest speakers. Students must be enrolled in a Massachusetts school; priority is given to students in Boston and those who live within a 15-mile radius of the city. Application required.
Codebreakers is a four-week computer security program sponsored by BU LERNet, for young women entering the 10th or 11th grade at a school in the greater Boston area. Undergraduate coordinators teach basic cybersecurity concepts through lessons in programming, cryptography, and network security. Students learn to code in Python and have the opportunity to investigate exciting careers by hearing guest speakers from state, local, and federal agencies as well as other security professionals. Application required.
AI4ALL is a three-week program offered by BU LERNet, promoting greater diversity and inclusion in the field of artificial intelligence (AI). Young women entering their junior or senior year of high school in the Boston area are welcome to apply. During the program, participants explore the field of AI through team projects, industry field trips, and presentations from guest speakers. The program concludes with a small group research project and a presentation for friends and family. Application required.
Summer Term offers students in grades 8–12 one-, two-, three-, and six-week programs, with options to live on campus, commute from home, or study online. Students can earn college credit, discover new subject areas, including math, science, and engineering, perform cutting-edge research in university labs, or immerse themselves in hands-on learning. Participants push themselves academically while experiencing college life, making friends with fellow students, and engaging in social activities around Boston. Application required.
PROMYS is a six-week summer program designed to encourage strongly motivated high school students ages 14–18 to explore in-depth the creative world of mathematics in a supportive community of peers, counselors, research mathematicians, and visiting scientists. All first-year students attend a daily lecture but spend the bulk of their unstructured time working on their own or collaboratively on carefully crafted and very challenging Number Theory problem sets. Application required.
SummerLab provides hands-on laboratory experience in biotechnology for students entering the 10th grade through the first year of college. CityLab, a biotechnology learning laboratory at Boston University School of Medicine, sponsors this program. Students develop a deeper understanding of basic techniques and concepts related to DNA science. Working in teams, students assume the role of a biotechnology company and work together to design and carry out an investigation to solve problems in biotechnology. Application required.
GROW offers rising high school senior women the opportunity to perform research in a lab at Boston University for six weeks and receive a $1500 stipend. Run by BU LERNet, students participate in cutting edge research under the guidance of a program manager in a collaborative group setting.  Application required.
PopHealthExperience offers rising 10th-12th grade students an engaging and immersive introduction to the field of public health. Students learn from Boston University School of Public Health faculty and graduate students about a range of public health topics, participate in hands-on research activities, discover career choices, and develop leadership skills. Students are introduced to the foundations of public health and then delve deeper into the areas of biostatistics, environmental health, epidemiology, and health advocacy and policy.
Bridgewater State University (Bridgewater)
Summer Science Academy offers one-week science classes for students entering grades 7–12 who want to embark on a science adventure. Whether a student is looking to jump-start a career in the science field (high school students) or looking to become a junior scientist who aids in solving crimes or exploring marine biotechnology (middle school students), BSU Summer Science Academy has a program for all interests.
Hampshire College (Amherst)
Hampshire College Summer Studies in Mathematics (HCSSiM) is an intensive and demanding six-week encounter with college-level mathematics for talented and highly motivated high school students. Participants spend a major portion of each day actively engaged in doing mathematics (not simply learning the results of mathematics). HCSSiM students live in the dorms at Hampshire College in Massachusetts for six summer weeks and study and play in its fields, woods, and academic buildings. Application required.
Harvard University (Cambridge and Boston)
Harvard offers STEM courses through its main campus and medical school.
The Center for Climate, Health, and the Global Environment at Harvard T.H. Chan School of Public Health (Harvard Chan C-CHANGE) has joined forces with Putney Pre-College, an initiative of Putney Student Travel, to launch a youth summer program on climate and public health this July. Part of the Center's 25th anniversary, the Harvard Chan C-CHANGE Youth Summits will train students to be leaders in their communities through workshops, field-based activities, and meetings with scientists, health and policy experts, academics, energy innovators, and more. The Youth Summits combine Putney's extensive history of designing educational and innovative student programs with Harvard Chan C-CHANGE's academic expertise and thought leadership on climate and health. Application required.
HMS MEDscience offers three engaging hands-on programs for high school students interested in sciences: biology, health care, medicine, or related STEM fields. MEDscience@HMS brings classroom learning to a simulation laboratory on Harvard Medical School's Boston campus, where students learn to treat a high-tech "patient" with state-of-the-art, realistic clinically accurate features. Students will also train in clinical skills, like intubation, IVs, and suturing. In MEDscienceLAB, students learn how medicine's clinical and research aspects are interconnected. Students treat a simulated 'patient' and then work in an HMS science lab performing biomedical lab procedures like DNA extractions, PCR and Gel Electrophoresis, ELISA, and bioinformatics analysis.  In MEDscienceLAB Forensics, students perform medical examinations, collect and analyze evidence, and interview and interrogate witnesses. Students will learn and practice forensics lab techniques, including DNA extraction, fingerprinting, cellular microscopy, PCR, gel electrophoresis, ELISA, and hair and fiber analysis. Application required for all programs. 
Summer College Programs are designed for intellectually curious high school students ages 15–18 who want to explore college-level courses, including STEAM, and live and learn alongside a diverse set of peers. Students can choose from two options: a two-week pre-college residential experience featuring noncredit courses or a seven-week session offering college courses for credit (live on campus, commute, or study online). Application required.
MIT (Cambridge)
MIT offers specialized STEM programs through offices, centers, and organizations and many are free to participants.
MIT Beaver Works Summer Institute (BWSI) is a rigorous, world-class STEM program for talented students who will be entering their senior year in high school. The free, four-week program teaches STEM skills through project-based, workshop-style courses. Course listings include autonomous robots and air vehicles, data science and medicine, cybersecurity, and more. Application required. 
dynaMIT is a free science outreach program for economically disadvantaged middle school students (entering 6–9th grade) in the Boston area. MIT students teach critical thinking skills, science and engineering concepts, and design skills. Application required.
You GO Girl! is a four-day low-pressure science and engineering program for girls entering ninth grade, sponsored by the Edgerton Center. The program provides an introductory sampling of hands-on science and engineering activities mixed with high school preparatory sessions.
LLCipher is a free one-week workshop introducing high school students to cryptography, an approach to securing data. Taught by MIT Lincoln Laboratory technical staff, this program is designed for students interested in mathematics or cybersecurity. Students will learn how to build a secure encryption scheme and a digital signature. Application required.
MITES Summer is a six-week, on-campus program that immerses high school juniors in life at MIT. Students take five rigorous, rewarding math, science, and humanities courses while participating in lab tours, social events, and college admissions counseling. Application required.
Women's Technology Program (WTP) is a rigorous four-week summer academic and residential experience where high school students explore engineering through hands-on classes, labs, and team-based projects in the summer before their senior year. MIT graduate students design and teach the classes, assisted by MIT undergraduate students. The daily required schedule includes classes, labs, homework, and social time with other WTP students, including field trips and weekend activities. Application required.
Lincoln Laboratory Radar Introduction for Student Engineers (LLRISE) is a free two-week residential, hands-on workshop teaching rising seniors how to build small radar systems. Instruction is provided at MIT Lincoln Laboratory in Lexington and at MIT's campus in Cambridge. Participants will be challenged to build a Doppler and range radar using creative problem-solving strategies. Application required.
Northeastern University (Boston)
Northeastern offers programs for both middle and high school students and assists in some other programs.
Northeastern University Summer STEM Program (NUSSP) is a two-week academic program run by the Center for STEM Education for students entering grades 6–8. The program emphasizes increasing students' mathematics/science skills, introducing them to college life, and stimulating their interest in science and engineering as a potential career path. It supports historically underserved and underrepresented students with limited opportunities. Students must be MA residents and live within a 30-mile radius of Northeastern University. Application required.
Accelerate: Pre-College Programs offers summer programs designed for rising junior and senior students who want to give themselves an edge by learning from Northeastern's faculty. Northeastern University's STEM programs include Bioengineering Immersion, Engineering Innovation & Design, Exploring Modern Physics, Cybersecurity & Privacy, and more. Students engage with Northeastern faculty, utilize labs and facilities for cutting-edge projects, visit area companies in related fields, and attend lectures by accomplished professionals in the field. Application required.
Young Scholars Program (YSP) offers Massachusetts students entering senior year an opportunity for hands-on research experience. Working in research laboratories within Northeastern University's Colleges of Engineering, Science, and Health Sciences, students will also participate in a special seminar series, Introduction to Engineering, with presentations by chemical, civil, electrical and computer, mechanical, and industrial engineering professors and graduate students. Topics include radar, environmental issues, superconductivity, lasers, microwave materials, biotechnology, chemical analysis, and robotics. Application required.
Smith College (Northampton)
Summer Science & Engineering Program (SSEP) is a four-week residential program for exceptional young women with strong interests in science and engineering. Students in grades 9–12 engage in hands-on research with Smith faculty in life and physical sciences and in engineering. SSEP offers hands-on, cooperative, investigative and challenging learning—where girls get all of the faculty's attention as well as the opportunities and encouragement to achieve their best. Smith undergraduate students with science majors also serve as teaching assistants. Application required.
Stonehill College (Easton)
GirlsGetMath is a selective five-day non-residential mathematics summer program for rising 10th and 11th graders, regardless of gender. Students explore the mathematical sciences through hands-on activities, interactive lectures, and daily computer labs. The program is led by accomplished Stonehill faculty who are enthusiastic about serving as scientific mentors and discussing a variety of careers that utilize a mathematical background. Potential topics include cryptography, data science, image processing, prime numbers and factoring, and mathematical modeling. Application required.
Suffolk University (Boston)
Data Analytics: Storytelling with Data is a 3-week immersive program providing rising high school seniors hands-on experience in class, through team projects, and across visits with companies in the data analytics space. Students will be introduced to the basics of mobile applications and cybersecurity tools and complete a final project presented at the program's end. This is a free program! Application required.
Tufts University (Medford)
Tufts offers students of all ages opportunities to explore STEM through summer programs.
Tufts Pre-College Programs offer a variety of opportunities for ambitious high school students entering grades 10–12 to get college-level experience in STEM-related subjects in programs such as Coding 101, Engineering Design Lab, Engineering Investigations, Mini-Med School, and Entrepreneurship & Innovation. These programs allow students to learn Python, practice laser cutting and 3D printing, and more! Tufts offers standalone courses, College Prep Programs, and focused 1–3-week Intensives. In addition to residential and commuter options, Tufts also offers many online courses and summer programs. Students, in some cases, also have the opportunity to earn college credits. Application required.
Adventures in Veterinary Medicine on the Tufts campus in North Grafton, MA is a fun and exciting way for middle school, high school, and college students to spend one to two weeks learning more about the veterinary profession. Students will explore specialty fields and important topics in veterinary medicine through engaging lectures and labs by Tufts faculty, staff, and veterinary students. They will also practice important skills like bandaging and suturing. Participants will get up close and personal with animals on the farm while learning proper animal handling techniques and performing physical examinations. Application required.
Tufts Elementary and Middle School Programs offer design and engineering summer workshops for students entering grades 1-6 and an engineering summer experience for students entering 7-9. The one-week program introduces students to various engineering disciplines to help them develop engineering skills and explore possible future careers. 
University of Massachusetts (Amherst and Newton)
UMass Summer Pre-College Programs are designed for motivated high school students in grades 9–12 interested in hands-on learning experiences. Through a wide range of program offerings in 1-week, 2-week, or 6-week sessions, students can earn college credit and gain valuable experience for future college applications. This summer both online and in-person programs are available, at UMass Amherst and at the UMass Mt. Ida campus in Newton, MA. Courses include the Summer Engineering Institute, Modern Astronomy, Kinesiology: Pathway to the Medical Professions, Veterinary Technology, and more. Partial, need-based scholarships are available. Application required.
University of Massachusetts (Lowell)
Future Engineers Summer Camp enables rising 10th-12th-grade students to discover the world of engineering through hands-on projects and interactions with students, faculty, staff, and alumni in two, overnight, week-long summer camps. Run by the Francis College of Engineering, students learn about many different forms of engineering, from the internet of things to sustainability to infrastructure. Application required.
Wellesley College (Wellesley)
Pre-College Summer Focus enables young women ages 15–18 to explore a subject of interest for two weeks and experience what it is like to live at Wellesley College. Courses include STEM subjects like math, physics, astronomy, and computer science, as well as other non-STEM disciplines. Taught by Wellesley professors, this is an opportunity to cultivate connections with a community of young women from around the globe. Application required.
Wentworth Institute of Technology (Boston)
ImpactLab is a two-week, pre-college residential summer experience for rising juniors and seniors in high school who want to find out more about careers in science, engineering, and design.  Participants will work with Wentworth faculty, part-time faculty and undergraduate students in hands-on workshops.  Students choose from a variety of topics ranging from architecture to computer science and society. Students will work in Wentworth's state of the art labs and studios on innovative projects, visit corporate sites on Industry Day and broaden their understanding of STEM fields. ImpactLab is a head start on figuring out what you want to do with your life. It's two weeks living and collaborating with new friends. Application required.
Worcester Polytechnic Institute (WPI) (Worcester)
Frontiers is a residential, on-campus program for students entering 11th and 12th grade. Participants focus most of their time in a STEM major course and spend some time in a minor course. Students also get to use state-of-the-art technology and facilities and learn from WPI professors and graduate students while using experimental, analytical, and computer technology. Application required.
Launch allows students entering grades 9–10 the opportunity to use state-of-the-art research and technology and work with WPI's renowned faculty to find solutions to current problems in a variety of scientific fields. There is the option to attend Launch during the day as a commuter student or stay overnight on WPI's campus as a residential student.
Photo Credit: UMass Amherst