I recently went through the college application process with my daughter who is planning to study Computer Science in college. During high school, she participated in many STEM programs and worked on coding activities outside of school and she wondered how she should showcase her STEM extracurriculars in the Activities section of the Common App.
I talked with Abby van Geldern, Director of College Counseling for Collegewise Greater Boston, the nation's largest college counseling organization, and asked her how students should present their STEM activities on their college application. Abby said, "If you are considering a STEM degree in college and you have done things like scientific research outside of school, held an internship, or even created your own computer game, including STEM activities in the Common App Activities list is a great way to demonstrate your accomplishments and show colleges how you might contribute to their school."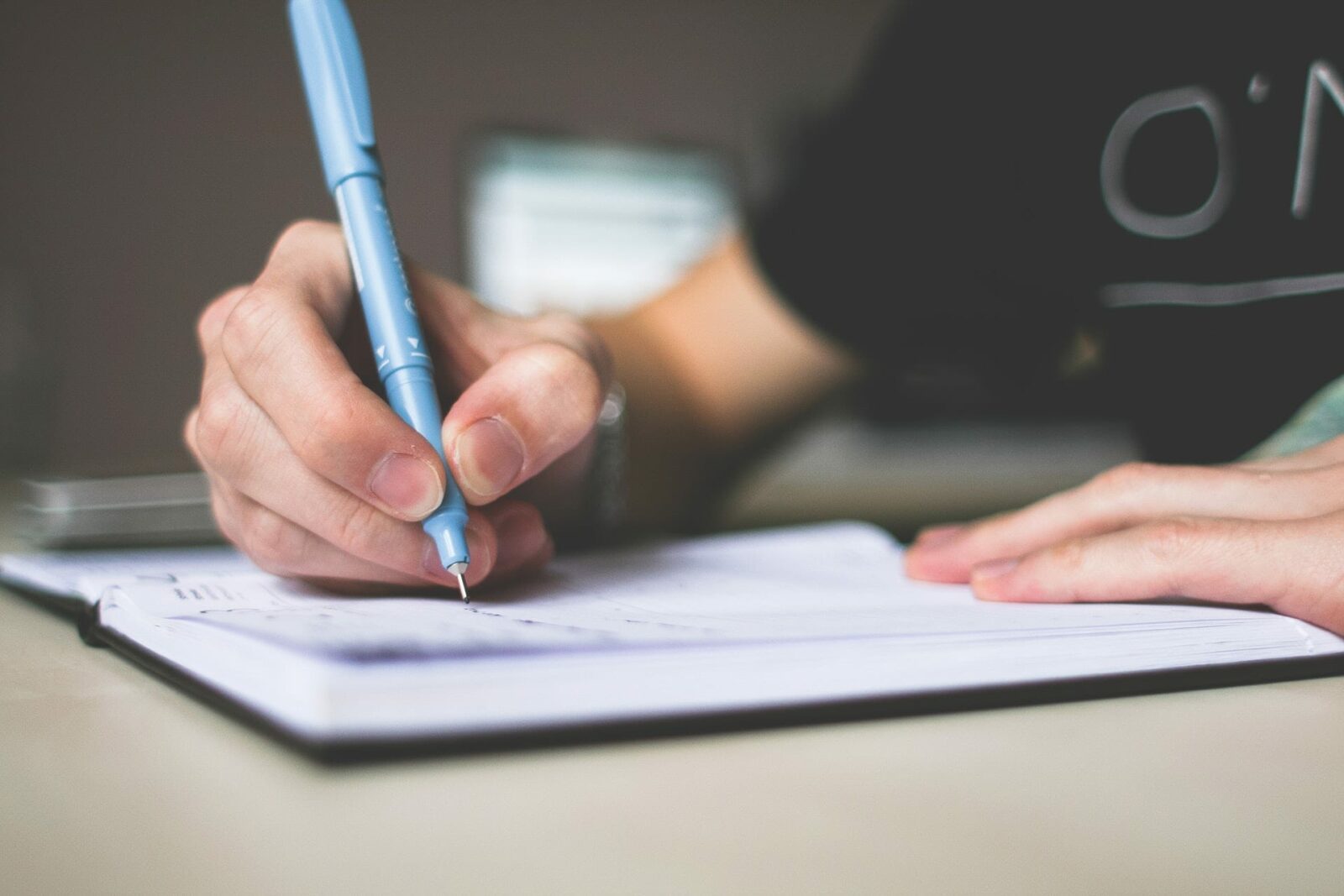 Why the Common App Activities section is so important
The Activities section is one of the only spaces on the Common App, besides the essay, to insert your personality and flare. Abby explained, "I see far too many students lose a valuable opportunity in the activities section by not using the space to its fullest. I always encourage students to list the activities in order of importance." Additionally, your first activity should be the activity you cannot imagine your high school career without and continue from there. Abby adds, "Have fun with the descriptions, be yourself, and use the space as wisely as possible."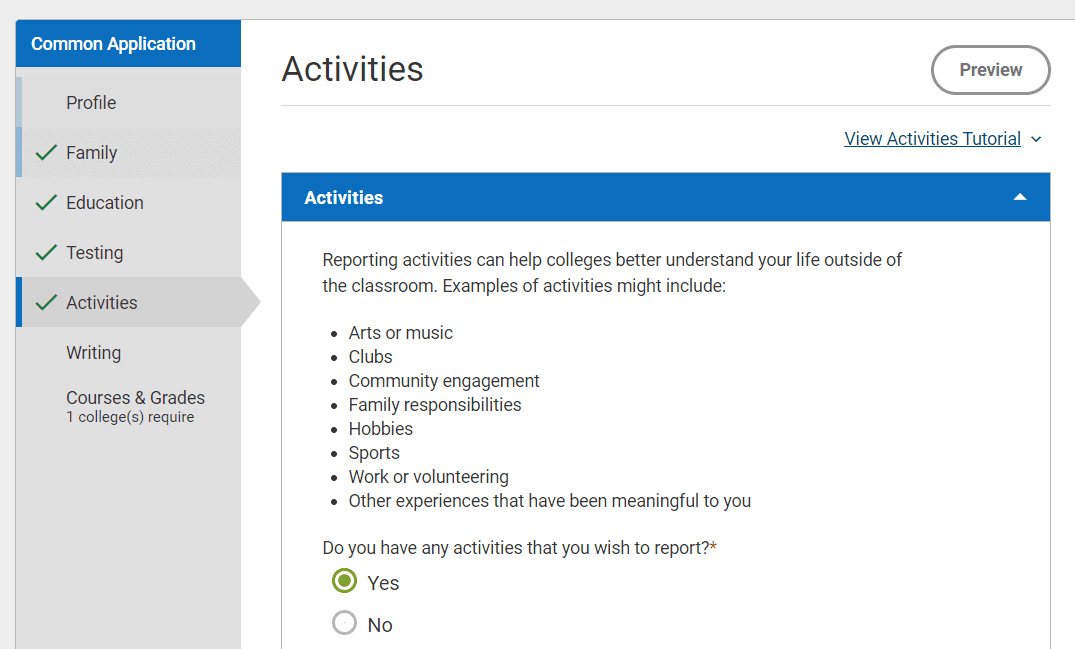 Abby shared 4 helpful tips for writing your STEM activities:
1. Keep a record of your activities
It's important to keep track of all your activities during your high school career and write them down at the end of each year. You will thank yourself later when you start to apply to college. Collegewise has a free Activity Sheet template that is a great tool to record all your activities in one place. The activity sheet is similar to a resume but is done in a format that mirrors college applications.
Keep a written log of each activity, the time spent (how many hours per week and weeks per year), what you worked on, and any examples of your work. Then when it's time to apply to college, you can use the information to fill out the Activities section of the Common App.
2. Detail your STEM hobbies and activities
Be descriptive about your STEM activities—anything inside and outside of high school counts. Were you part of a mathematics team? Did you take a science course over the summer? Sometimes students focus on activities that are affiliated with their high school rather than everything in which they are involved. An activity doesn't just show admissions counselors what you're involved in but also sheds light on why you might not be involved in other things.
Abby recommends students write their descriptions in a Google document so they can play around with the information and ensure they are using the allotted space (150 characters/activity) in the Common App as wisely as possible. She also encourages students to be thoughtful with their responses and not to state the obvious. For example, if you are describing your FIRST Robotics Team, you might want to highlight that your favorite part of being on the team is staying up late with your teammates, fixings bugs in the code, and eating junk food. This will tell admissions counselors much more about your personality than if you chose to write "we practice and compete in tournaments", which is information they will already know because of the nature of the activity.
Also, be aware that longevity is important! The Common App only asks you what you have been involved in during your high school years, but if you have been on a robotics team since middle school, you should share that in the description. This gives admissions counselors more context that this particular activity has been a part of your life from a young age.
3. Present samples of your work
In addition to documenting your activities, it's a good idea to keep samples of your work so that you can share it in your application. If you have completed a number of projects, you might even want to create a portfolio.
Some colleges use SlideRoom for submitting maker and STEM portfolios within the Common Application. Many Game Design programs will actually require a portfolio. If a college accepts a SlideRoom portfolio, they will ask if you are planning to submit a portfolio. When you answer "yes", a SlideRoom link will generate and you can set up your account through the SlideRoom homepage. Each college will have its own SlideRoom portfolio, but you can access them through the same SlideRoom account.
To give you an idea of what you can expect from a SlideRoom request, here is an example of MIT's tips on submitting portfolios.
If a college is not using SlideRoom, you can share a portfolio link in the Additional Comments section of the Common App. Here are some examples of how you can share your work:
If you took a programming class, make sure your project is well documented and share it via your

GitHub

profile.

If you did summer research in a lab, write up your experience and share it in a public

Google document

.
4. Use your experience with STEM activities to answer essay prompts
Abby said that there is very limited space on the Common App Activities section for students to go in depth about their STEM extracurriculars and accomplishments. In fact, students only have 150 characters to describe each activity they are involved in. Many colleges will ask supplemental essay questions, and this is your chance to go in depth and explain your personal experience with STEM activities.
Final consideration
If you have extensive STEM experience in school and out-of-school, you might consider creating a high school resume for your college application. Some colleges will give you the opportunity to submit a resume in the Activities section. Having a high school resume will also benefit you when you apply for scholarships, internships, and jobs.
Image Credit: picjumbo.com