STEM Summer Planning Services
Over the years, many parents have contacted me for advice about finding opportunities for their children. So, in addition to providing resources that parents can search themselves, BostonTechMom offers personalized guidance services that help families find Massachusetts STEM summer camps, classes, and programs that are a great match for their child's needs and interests.
STEM Summer Programs
Summer is an excellent time for kids to explore STEM. Without the demands of the school year, they can pursue their interests and try something new. STEM programs that focus on a single activity give them the chance to spend more uninterrupted time concentrating on a particular area than they can during the school year. Summer programs are also a great way for kids to meet new friends who share their interests.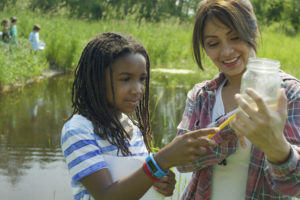 Camps, classes, and programs are available throughout Massachusetts for students of all ages and backgrounds—science camps, engineering camps, coding camps, biotechnology camps, robotics camps, math programs, environmental and natural science camps, entrepreneurship camps and camps that incorporate art into technology.
Most are day programs, although there are some overnight camps. Some are offered just once, while others meet once a week for several weeks, or every day for just one or two weeks in the summer.
As you think about the possibilities, consider not only your child's interests, but also his or her readiness for the particular format (e.g., project-focused, structured classroom setting, self-directed, or mixed-age), and desire for outdoor activities or unstructured play time. Think about your own schedule, budget, and ability to transport your child to programs, as well as the parallel needs of any other children in the family.
Many STEM programs fill up fast, and some require students to apply for acceptance, while others simply require registration. If you're planning STEM summer activities, it's best to start researching during the winter and sign up by spring.
Let BostonTechMom Help You Develop Your Plan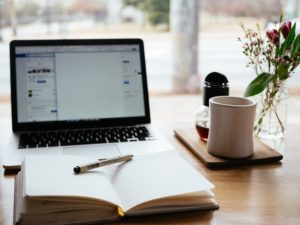 With all those variables, it's easy to become overwhelmed when you are researching options on your own! If you're looking for summer camps and programs in Massachusetts, I can help.
After getting to know you, your child, and your mutual aspirations for the summer, I create a "short list" of carefully chosen options customized to your child and your family. I'll use my practical knowledge and years of experience to research and recommend opportunities that take into account your child's needs, interests, and experiences, as well as your budget and any other factors you specify. Each consultation is unique.
Getting Started
Interested in planning for summer STEM camps and classes with me? The first step is to complete a free, no-obligation STEM Summer Questionnaire.
Based on the information you provide, I will let you know if there are opportunities that meet your criteria and if I believe I can be helpful in researching and narrowing down the list.
The ideal time to contact me is during the winter, allowing enough time to research options and provide suggestions. Once I receive your completed questionnaire, I will aim to email you a response in one week's time. If we move forward, you can expect to receive a list of options in two weeks.
Your Personalized STEM Summer Plan
If you decide to work with BostonTechMom, I will provide the following services and deliverables:
Free initial review and assessment of your summer questionnaire
Research, vetting, and selection of STEM programs
3-5 options tailored for your child, delivered via email
Additional consulting time after delivery of the customized plan, available upon request for an additional fee
Service Fee
The $200 service fee to develop and provide a customized STEM Summer Plan must be paid before the research begins and can be paid via PayPal. Once research has begun, the service fee is non-refundable. BostonTechMom does not receive program referral compensation from any STEM organizations.