BostonTechMom connects parents with high-quality STEM programs that expose kids to technology in fun, meaningful, and engaging ways. As a business development professional for tech startups and the mother of two young girls, I'm excited about helping kids explore STEM from a young age—as the foundation for a career, to spark a lifelong interest, or simply to prepare them for the technological world of the future.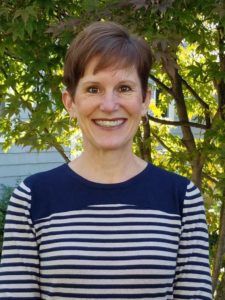 I'm Cyndi Reitmeyer, founder and editor of BostonTechMom. When my young daughter showed an interest in technology and engineering several years ago, it took me time, research, and some trial and error to find the best tech activities – the ones that introduce and cultivate children's interest in STEM, that are hands-on, creative, and inclusive, and most important, that are FUN!
I created BostonTechMom in 2014 to share the best of those activities all in one place, so parents can easily find just the right STEM opportunities for their kids, for the summer and throughout the school year. Today we've expanded to cover activities throughout Massachusetts for kids from PreK through high school, and to include one-time special events, multi-week programs, summer camps, internships, and lots of other cool activities to inspire your child.
My Vision
Throughout my career in the tech industry, I've come to believe that STEM technology will touch every workplace in the future. Not every student needs to study STEM in college or pursue a STEM career, but our kids will need competence and a comfort level with technology to succeed, whatever their path.  It's my hope that by exposing our kids to good-quality, explorative STEM programs early in life, we can foster and nurture their interest in STEM, encourage their curiosity, build critical thinking skills that can be applied in all kinds of ways, and teach them collaboration and teamwork.
Thank you for posting the MIT Spark program. My daughter absolutely loved it! I haven't seen her that excited in a while. She is looking forward to participating again. Thanks so much for helping us find the program! – Tanya Violette, Boston area mom
My Story
I was fortunate to join Boston's vibrant tech startup scene in the 90s. I discovered a world where technology was driving innovation and teams of scientists, engineers and business professionals were collaborating to develop groundbreaking products and services. When Amazon's Kindle was introduced in 2007, I felt proud and excited to know that I'd been part of a team that created a new technology that changed the way people read books.
As a parent, I struggled to find engaging, hands-on, real-world, project-focused experiences with STEM outside of school for my two daughters. The seeds of BostonTechMom were sown during that search. After 4 years building an extensive database and getting to know Boston-area and state-wide programs in detail, I am sharing what I've learned with other parents through the website, the annual Boston STEM Fair, and my advisory services.
What You'll Find Here
My goal is to help parents by streamlining the search for fun, engaging, content-rich STEM programs, events, and activities for their kids. BostonTechMom is the go-to resource for STEM opportunities in Massachusetts, focusing on computer programming, robotics, engineering, and other science-related subjects. Among its many offerings you'll find:
A carefully curated monthly round-up of activities throughout Massachusetts
Posts profiling specific events and programs
Guides to STEM-related summer camps, high school internships, and projects for middle schoolers and grade schoolers
An annual Boston STEM Fair showcasing the best of the best, for parents, students and STEM educators
Consulting services to help parents discover STEM programs for their children and advisory services to assist community organizations in their STEM programming
Parents— email me your feedback about specific programs, the website, and new ideas for BostonTechMom.
School-based educators and providers of STEM programming- welcome and thank you for all you do.  I hope the information on this site is helpful to you and your students. Contact me if you have any questions.