Today's article is a bit different from most of my posts. It's intended for women who have taken a career break, often to raise kids or help family members, and might need a skill refresher and support navigating the search process to get back to work. I understand how challenging it can be to look for work after taking time off. So when I learned about reacHIRE, an organization addressing this issue head-on with a unique and valuable service that assists both career searchers and hiring organizations, I wanted to make the BostonTechMom community aware of it.
A Boston-area organization founded in 2013, reacHIRE's mission is to help women professionals who have taken an extended career break from the full-time workforce to return to work with confidence. I was drawn to this company because of their unique approach, in which they focus on changing career trajectories for women with extended career breaks by partnering with forward-thinking companies to create environments where they can return to the corporate workforce and thrive, advance, lead, and stay. They work with leading firms to create Returnship programs that look beyond "the resume gap" to see the potential in your skills and experience.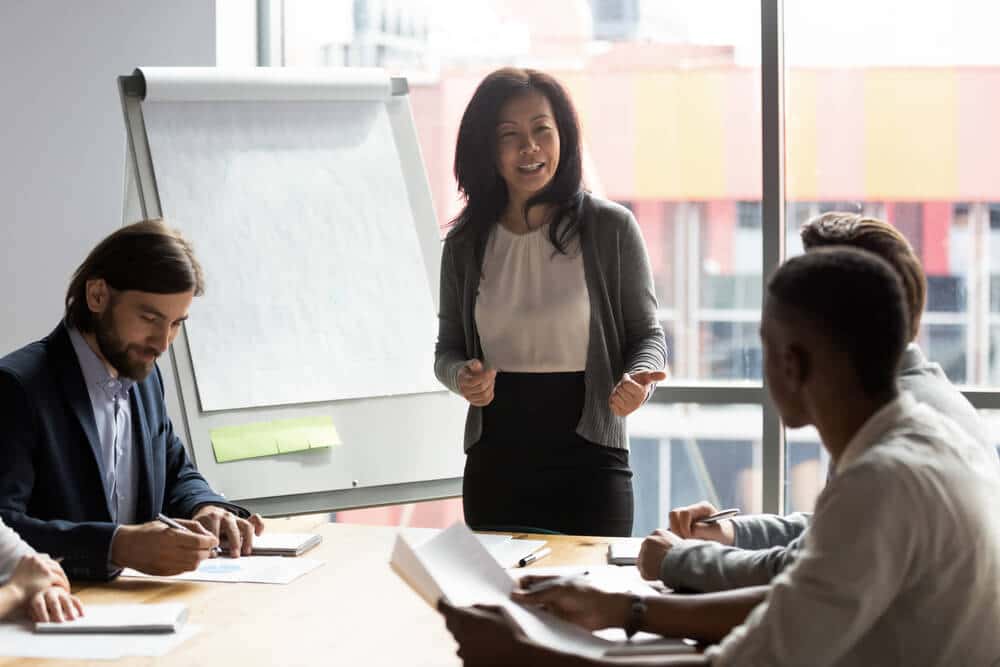 What are Returnships? Think of a Returnship as a full-time paid internship for experienced professionals looking to refresh their skills and get experience while ramping up to return to a full-time career. As part of the reacHIRE Returnship, the Returners in a program receive training in a 360-degree environment designed to set them up for success. This includes a focused onboarding process with a skill refresh, ongoing personal and professional development, real-world work experience with a leading organization, and a dedicated Program Manager to help navigate any challenges as the Returner transitions back full-time into the corporate workforce. Note: There is no cost to the participants of this program.
"reacHIRE rebuilt my professional confidence, helped me to reclaim my own past work experience, and refreshed and validated my technical and workplace skills to deliver immense value at Fidelity Investments." – Sarah, reacHIRE Returner
How does reacHIRE define a "career break?" A career break doesn't necessarily mean you didn't work at all. You may still be eligible for a Returnship if you:
Worked part-time
Helped out in a friend's or family business
Worked occasionally (e.g., substitute teacher, realtor, accountant during tax season)
Became an independent contractor, selling products or services
Freelanced or ran your own small business
Were in the military and are now transitioning to civilian life
"Empowering women is my passion. I've dedicated 30 years of my life to help women reach their potential, no matter what stage they're at in their professional journey. Since 2013, reacHIRE has brought hundreds and hundreds of women back to work, placing them in growing companies in exciting roles – from tech to project management to human resources and more. We've partnered with industry leaders like Fidelity, Wayfair, and T-Mobile (among others) to create real jobs for great women who are ready to reskill and embrace today's jobs. With more than 90% of the women who are offered permanent roles still at their organizations three years later, we're committed to creating more on-ramps for women looking to get back in the game!" – Addie Swartz, CEO, reacHIRE
What kind of jobs and geographies does reacHIRE target? reacHIRE recruits for a variety of roles depending on their clients' needs. The return-to-work opportunities are spread across a wide range of job functions, including Software Engineering, Finance, Product Management, Project Management, Human Resources, Communications, Information Technology, Accounting, Systems Analysis, Marketing, Creative, and more. Locations currently include Westlake (Dallas), TX, Raleigh, NC (Research Triangle Park,) New England (Smithfield, RI; Merrimack, NH; Boston, MA,), and Tampa, FL. More locations are frequently added and include opportunities on the West Coast with a regular program running in Seattle, WA.
How does the process work? reacHIRE lists the roles they are recruiting for on their jobs board. They encourage Returners to review the open positions and apply to role(s) that best align with past work experience. If selected, the first round of interviews takes place with one of the internal recruiters at reacHIRE; the second round of interviews (if your resume is selected to move forward) is conducted by a hiring manager at the client company. The client determines who they would like to offer a Returnship position to, and those who accept start on a predetermined date after background checks and any other necessary onboarding paperwork has been completed.
What's the typical timeline for a Returnship? Timelines for Returnships can vary, but most reacHIRE programs are 6- or 9-month programs: ample time to help you get acclimated to the 9-5 schedule while networking and sharpening your skills. 
View job listings. reacHIRE is hiring for programs at well-known organizations, with more opportunities always coming in.