Here at BostonTechMom, I love summer STEM camps and programs. Summer is such a good time for kids and teens to explore STEM, deepen their knowledge, or try something new, all while having fun and meeting new friends.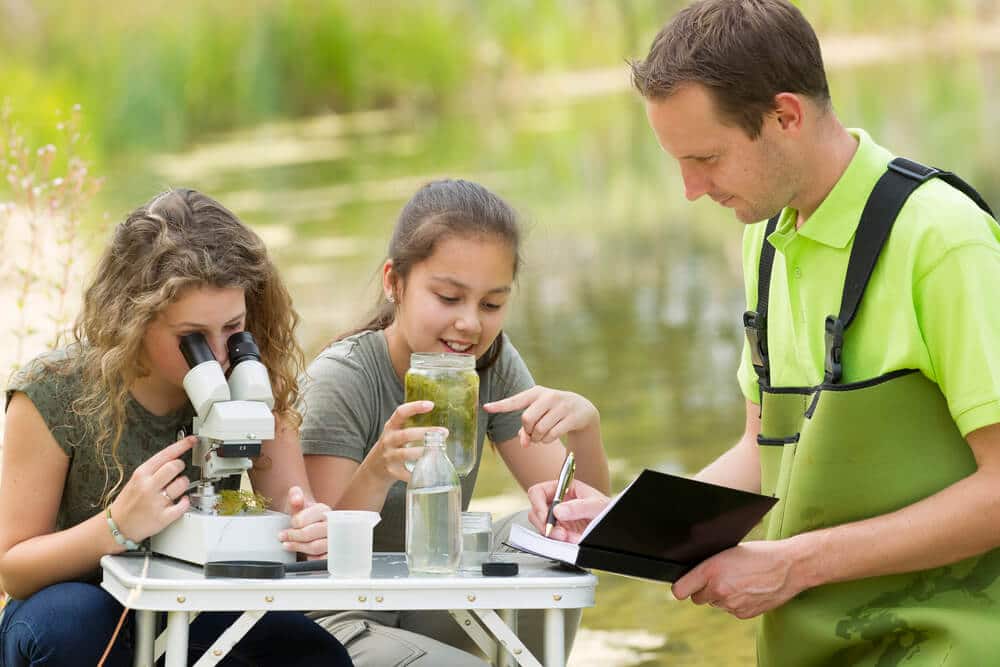 Why summer STEM is so beneficial
In summer many of the demands of the school year evaporate, so children can pursue new or existing interests in a more relaxed setting. Time seems to expand, too, so kids can spend more uninterrupted time concentrating on a particular area than during the busy school year. Teens can test out potential academic or career interests in pre-college or specialty camps, or do a deep dive into portfolio-building projects. And young children can have fun at a science or technology camp that touches on a wide variety of STEM activities and see what piques their interest.
What's out there?
Finding and evaluating programs can be a lengthy, challenging project for a parent. Fortunately, you've got BostonTechMom to help! This website provides plenty of resources (more about this below) to help you find camps, classes, workshops, pre-college programs, and even lab opportunities, across an array of fields. There are specific programs for science, math, robotics, coding, engineering, cybersecurity, and STEAM, to name just a few. Or you might choose a summer STEM program that blends many disciplines, giving your child a chance to experiment with different subjects.
You might consider online summer camps, as well. In response to the pandemic, many STEM program providers all over the country expanded their programs to the internet, offering live, instructor-led online classes. Even as in-person summer camps have opened up as pandemic restrictions eased, providers are continuing to offer a rich array of online STEM classes for all ages. So the plethora of options is even wider, if you're considering both in-person and online summer programs. 
Plan to plan
Before you dive into specific programs, though, take a moment to step back and think about your search process. I've got a couple of pro tips that I hope will make it easier and result in a great summer experience for your child or teen!
1. Start with your own criteria.
With the wealth of programs of all kinds, how do you find the right one for your child or teen? First, consider not only your child's interests, but also:
the particular format (e.g., project-focused, structured classroom setting, self-directed learning, teamwork, etc.)

in-person vs online

your child's desire for outdoor activities or unstructured playtime

your child's learning style

your own schedule, budget, and ability to transport your child to programs

the parallel needs of any other children in the family
For more on this topic, read my overview of factors to consider when choosing an extracurricular STEM program.
2. Timing is everything.
Many STEM programs fill up fast. Some require students to apply for acceptance, while others simply require registration. If you're planning STEM summer activities, it's best to start researching during the winter and sign up by spring.
Missed the summer window? Or, does your child want to continue to explore STEM during the school year? If you are searching for school-year enrichment opportunities, consider some of the nationally recognized programs offered throughout the country. Many of these programs offer summer programs, both in person and virtually, as well as year-round programming.
3. Use BostonTechMom to source the right program for your child.
There are 3 ways to use BostonTechMom to find what you're looking for.
Browse the blog, which highlights specific programs and topics related to summer STEM programs for kids and teens such as GSK's free science program and Girls Who Code's free Summer Immersion program.
Or check out these specific posts that highlight summer programs:
Finally, wherever you live, BostonTechMom can streamline the process of finding programs by creating a customized "short list" of programs that meet your child's and your family's specific criteria. Learn about my personalized planning services.