Editor's Note—February 2021: Due to the pandemic, many organizations listed here will be holding their programs online this year. Some have paused or modified their programs in summer 2021.
Does your child love to tinker, design, and build things? Do they look at a problem and think, "How can I solve that?" Do they enjoy doing projects and working with their hands? Or, would you like your child to get some experience with engineering concepts and projects?
If you answered "yes" to any of these questions, you might want to consider an engineering summer camp or program. In these programs, young kids explore engineering through project-based learning and teens can experiment and prepare for taking on college-level classes.
Why engineering? The career outlook is good!
The U.S. Bureau of Labor Statistics (BLS) projects a strong job outlook and growth in engineering in the next decade. BLS forecasts that the largest number of new engineering jobs will be in the fields of civil, mechanical, industrial and electrical, with many interesting subdisciplines as well. The American Society for Engineering Education (ASEE) reports that the most popular engineering degrees are mechanical, computer science, electrical, civil, and chemical engineering. To learn more about studying engineering in college, the Engineering by the Numbers report published by the ASEE is an excellent resource. 
Why should your child attend an engineering camp?
Most kids don't know what field of engineering they're interested in. That's fine! Taking part in a summer program with an engineering focus gives students of all ages an opportunity to explore the field in-depth and learn about the principles and methods of engineering through creative hands-on projects, challenges, and problem-solving. This type of experiential, project-based learning can spark an interest in engineering in younger children and open your teen's eyes to the possibilities of what they might study in college, and which schools might be a good fit, as well as giving them a chance to explore material that may not be offered in their high school.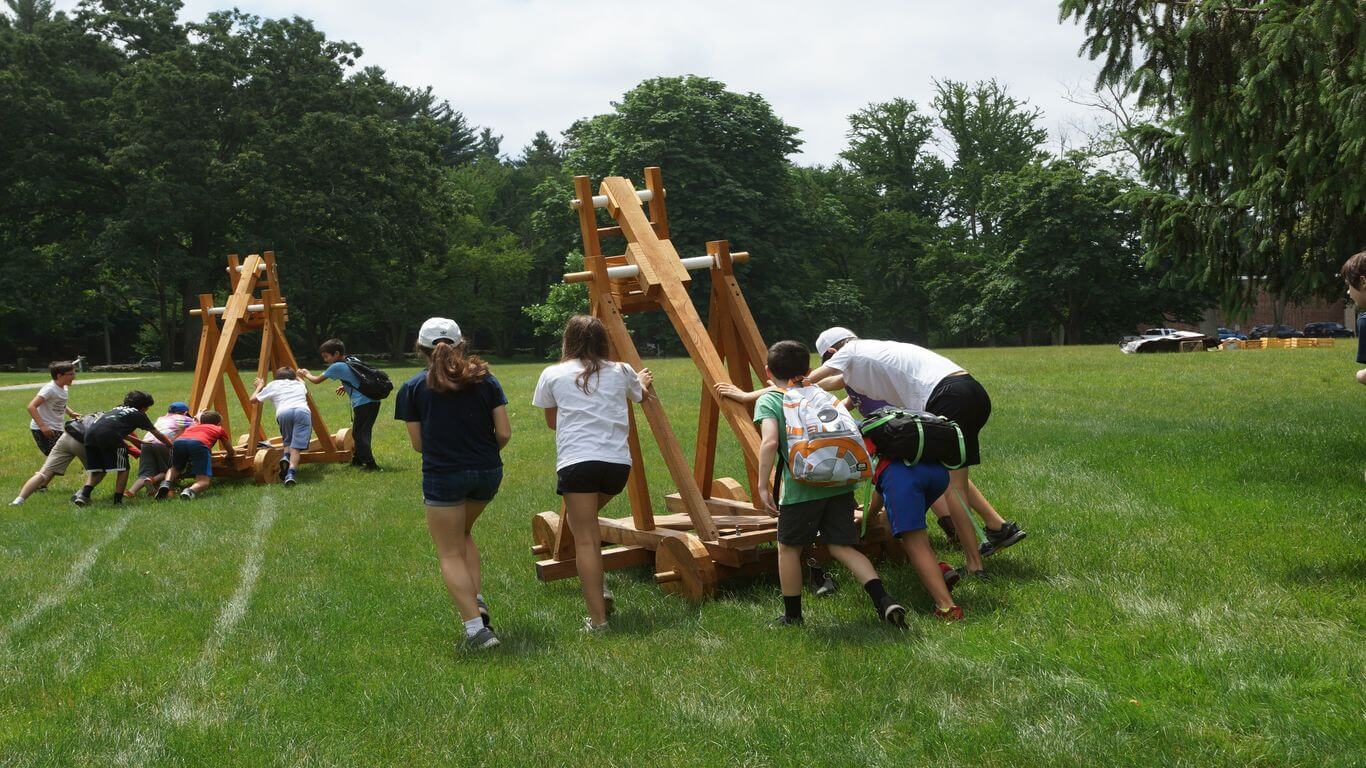 What you'll find here
The organizations featured here are keenly focused on providing kinesthetic-tactile learning, which is great for students who love to work with their hands and learn best by doing. Program participants will not only receive instruction, but they will also get a great deal of practical experience working on projects and learning about the engineering design process. And in case this sounds too serious—these programs are a lot of fun, too!
There are engineering programs for all age groups, interests, and skill levels. You will find academically rigorous programs for high school students, where they are introduced to the principles of engineering design, interact with college faculty and industry professionals, and explore career paths. There are also camps and programs tailored to younger students, often teaching engineering through robotics, LEGO, and hands-on makerspace activities.
Choosing among programs
As you consider programs, reach out to the organizations and ask them about their curriculum and how their program is structured. What is their approach to teaching engineering and what types of projects will students be working on? Consider the options based on the subject matter and your child's age and learning style, engineering experience, and particular interests. Note: the programs featured here are predominantly engineering-focused, but there are other STEM summer programs that incorporate aspects of engineering into their activities.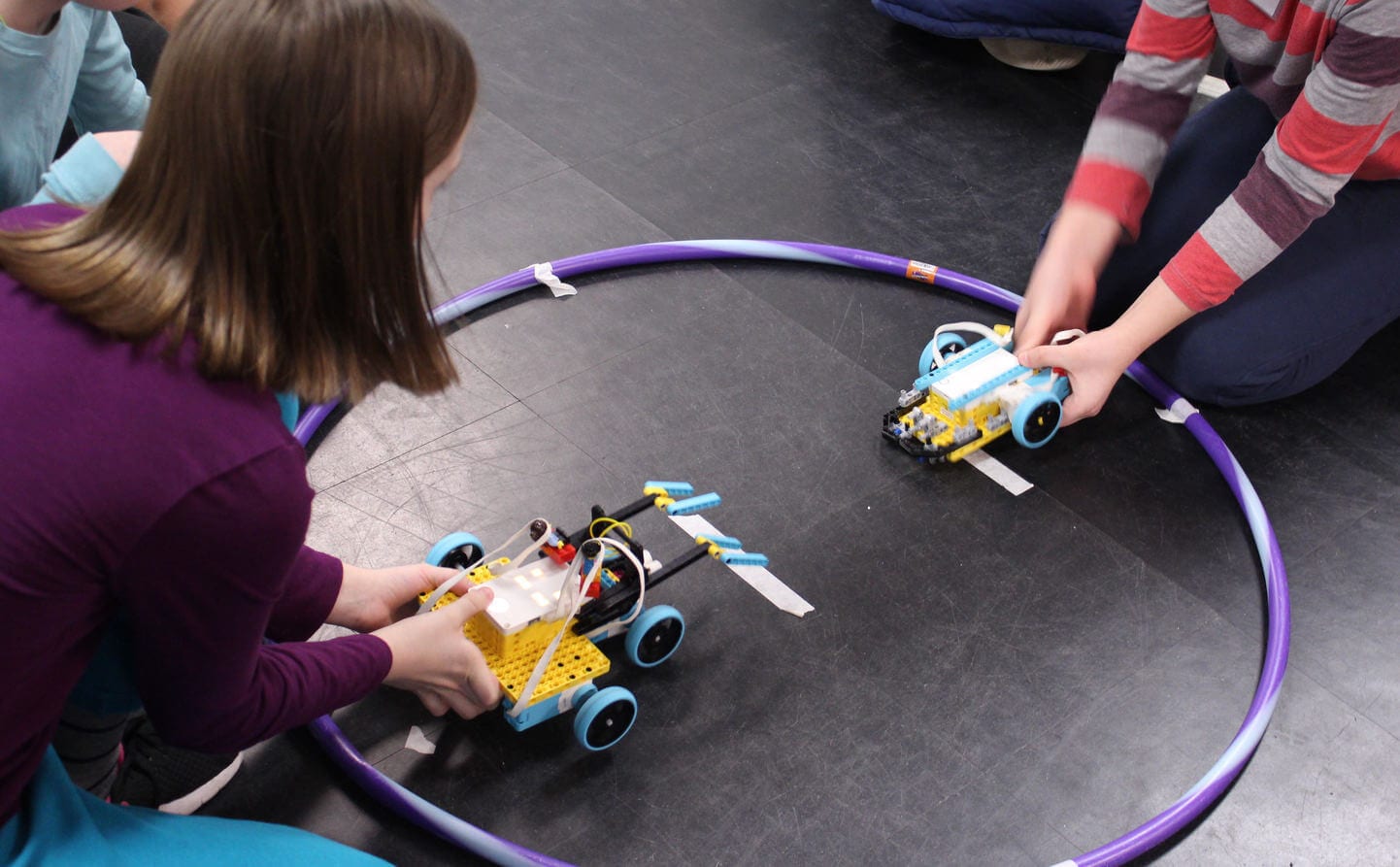 Editor's picks 
There are so many great options in this list! To highlight a few recommendations:
Engineering programs 
Acera School Summer STEAM Camp (Winchester) offers a number of engineering-focused programs for kids ages 4-17, emphasizing critical thought and creative problem solving for all types of learners and thinkers.
Beaver Country Day's Design With Purpose (Chestnut Hill) camp provides students entering grades 5-8 week-long immersive experiences. Campers will develop new skills in design, engineering, and fabrication to solve real-world challenges.
Belmont Hill School (Belmont) offers boys and girls in grades 6-12 enriching academic summer programs with state of the art facilities and expert faculty. Three-week technology courses are offered in engineering, robotics Java, and iLab, along with comprehensive math and science courses.  
Boston Leadership Institute (Boston, Waltham + Wellesley) offers engineering programs in robotics, aerodynamics, mechanics, and more, all of which require students in grades 8-12 to develop advanced critical thinking skills and techniques. Application required.
Boston University's College of Engineering U-Design (Boston) is a hands-on laboratory and engineering summer program for students entering grades 7–9. Students learn about the engineering design process and experiment, design, analyze, build, and test to solve challenging problems and create their own inventions. 
Boston University's Summer Challenge (Boston) is a two-week residential program for students entering grades 10-12. Seminars in electrical engineering and computer science are offered, along with many other STEM options. Classes are hands-on and project-based, giving students the chance to explore college-level material in a supportive environment. Application required.
Digital Media Academy (Cambridge) provides hands-on engineering and robotics experiences for students ages 9-18. Students learn electrical engineering and Python while building their own laptops, while other students build an autonomous robot with Arduino. Students take home the laptop and robot.
Edge on Science (Beverly, Newton) offers project-based programs in applied science and engineering for students entering grades 3-12. Lead instructors are engineers, scientists, or scholars. Choose from catapults, rockets, bridges, hydraulics, drones, and more. Students develop skills in design, problem-solving, building, simulating, testing, and teamwork.
Educated Unlimited (Cambridge) offers an engineering program for students in grades 4-6 to learn the basic principles of engineering design and use the process to solve a variety of build challenges. The robotics programs for students in grades 6-8 and high school explore the emerging science of robot mechanics, as they build and program their robot.
iD Tech (Cambridge, Waltham, Needham, Milton, Framingham, and more) offers summer programs and online lessons in a variety of engineering topics, including Autonomous Robotics, 3D Printing, and Computer Engineering. Day and overnight programs are available at 150 locations worldwide for ages 7-18. 
LetGOYourMind (multiple MA locations) encourages creativity and teamwork through LEGO building projects for students ages 4-13. Teachers lead groups in guided STEM-related building projects where kids experience the engineering process. 
Lincoln Laboratory Radar Introduction for Student Engineers (LLRISE) (Lexington) is a free two-week residential hands-on workshop teaching rising seniors how to build small radar systems. Instruction is provided at MIT Lincoln Laboratory. Application required. 
MIT Edgerton Center's Engineering Design Workshop (EDW) (Cambridge) engages Cambridge, Boston, and Greater Boston-area 9th–12th-grade students in summer hands-on engineering projects. Students work in small teams to design, build, and test projects that blend engineering, art, and science. Application required.
MIT's Women's Technology Program (WTP) (Cambridge) is a rigorous four-week academic and residential experience where high school students explore engineering through hands-on classes, labs, and team-based projects in the summer before their senior year. Application required. 
Northeastern University's Accelerate: Pre-College Programs (Boston) enable rising juniors and seniors to engage with Northeastern faculty, utilize labs and facilities for cutting-edge projects, visit area companies in related fields, and attend lectures by accomplished professionals. Programs include bioengineering, engineering innovation and design, and physics, amongst others. Application required. 
Play-Well TEKnologies (multiple MA locations) offers LEGO-inspired engineering camps for grades K-8. Kids build elaborate objects, structures, and vehicles, while exploring fundamental principles of engineering and physics.  
Tufts University Center for Engineering Education and Outreach (CEEO) (Medford) runs design and engineering workshops for students in grades 1–12. Every part of each workshop is based on numerous research studies and 20 years of work, optimized for kids' inclusion, motivation, education, and enjoyment. 
UMass Amhert's Summer Pre-college Programs (Amherst) are designed for students in grades 9–12 interested in hands-on learning experiences. The Summer Engineering Institute is a 2-week intensive that introduces high school students to several branches of engineering, including civil, computer systems, electrical, industrial, and mechanical engineering through lectures, discussions and labs. Application required.
UMass Lowell's Future Engineers Summer Camp (Lowell) enables rising 10th–12th-grade students to discover the world of engineering through hands-on projects and interactions with students, faculty, staff, and alumni in two week-long overnight camps. Application required. 
Worcester Polytechnic Institute (WPI) (Worcester) offers summer academic programs across a wide range of STEM disciplines, including engineering, for students in grades 4–12. WPI's programs encourage students to explore their interests and try something new while developing leadership and collaboration skills. Some programs require an application.