Springtime in Massachusetts means many outstanding STEM activities for your consideration. I hope you find something in today's roundup that sparks your child's interest.
Colleagues and friends of Dr. David E. Fisher at the Cutaneous Biology Research Center (CBRC), at Massachusetts General Hospital (MGH)/Harvard Medical School (HMS), have established a memorial summer research fellowship at CBRC in memory of Dr. Fisher's son, Samuel Ming-Sum Fisher, who passed away in 2016 at the age of 24. This fellowship hopes to fund two students each summer.
These young individuals will join a scientific project in one of the laboratories at CBRC under the supervision of a Principal Investigator and with the help of others in the group, will be part of the scientific team. The Fellows will have the opportunity to learn how basic science laboratories work, gain hands-on experience with various biological techniques and most importantly, be exposed to the deep, complicated and fascinating world of stem cells, cancer, organ development, aging, drug discovery and many others.
The anticipated duration of the Fellowship should be no less than 2 months, preferably during June, July or August. Start/end dates are flexible. Scholars will receive a stipend of $1500 for each 4 week period. A lunch card, T pass and/or parking will also be provided. Applications are due by March 27. To apply, download details.
Expeditions to STEM 2020 is a one-day STEM event open to middle school students across MA. The key goal of this event is to create a platform for students to learn more about careers and opportunities in STEM as well as learn more about research and developments that are generally inaccessible to them. ETS is created entirely by high school students, who have also experienced a gap between STEM education and "real-world" science, and have worked to ensure that others can better understand the connections between school science and applied science. The event features workshops, hands-on experiments, presentations from experts, panels, and information bazaar. Cost: $10 per student, fee waivers are available. 
Arduino Day
– March 21 at "You-Do-It" Electronics (Needham)
Join "You-do-it" Electronics Center in celebrating Arduino Day, a worldwide birthday celebration of all things Arduino. The store brings people together to share their experiences and learn more about the open-source platform. Various exhibitors will share their knowledge and resources of Arduino—what it is and what you can do. Learn about this open-platform microcontroller and network with electronics enthusiasts. 
Girls Who Code
– Summer Immersion Program – June 29th – Aug 14th (Cambridge)
The Summer Immersion Program is a free 7-week introductory computer science program for 10th-11th grade girls going into their junior or senior year of high school. During the 7-week program, participants learn about computer science, gain exposure to tech jobs, and join a sisterhood of girls who are using computer science to become change-makers. Students can apply here. The application deadline is March 13th.
If you want to get your children reading more, check out Smore Magazine, a delightful and well-written science magazine for girls and boys ages 7+. The founder, and creator of Smore, Dr. Sarita Menon, has a Bachelor's in Chemistry, a Masters in Biotechnology and a Ph.D. in Cancer Biology along with over 17 years of combined experience as a scientific researcher and educator. She created the magazine to show children all the amazing possibilities available to them if they continue to pursue their STEM dreams. Each issue of Smore covers the latest in science news, features articles on space, ecology, technology, and inspirational stories of scientists and inventors, and includes trivia, science crossword puzzles, activities and more. Learn about your choice of subscriptions and sign up for free to receive their newsletter and get weekly freebies and a chance to enter STEM giveaway contests.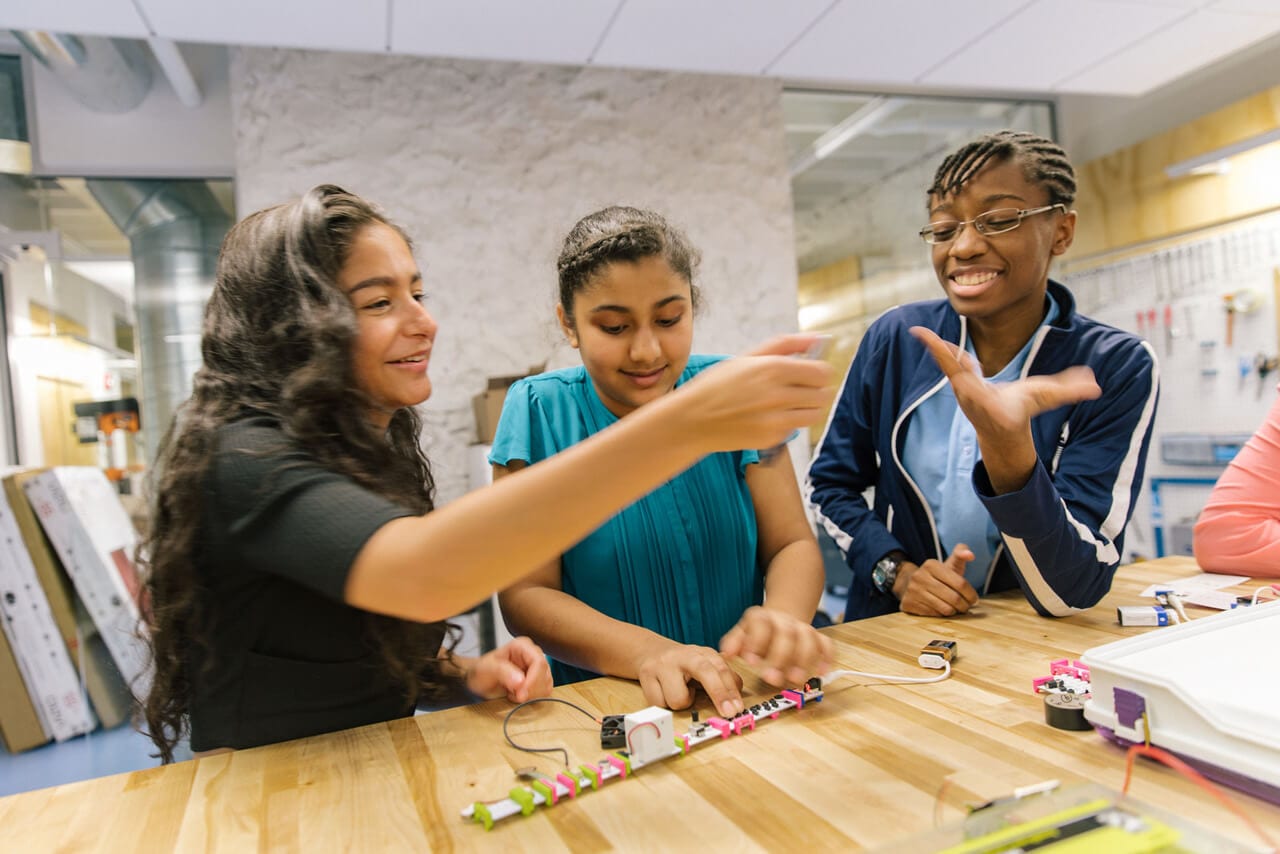 Here are some free and affordable STEM activities to consider this month. Enjoy!
Register Now: 
Register by March 3 for this year's MIT Spark for 7th-8th grade students at MIT on March 14-15. Cost: $40
Registration is also open for Northeastern Splash on March 14 and 21 for high school students (free event) and Boston College Splash for grades 7-12 on March 29 (cost: $5).
Register for SET in the City on April 4 in Boston by Boston Area Girls STEM Collaborative, a day dedicated to STEM career exploration for young women in MA. This is a unique event for high school girls and I highly recommend it. Cost: $30.
Duck 'n' Hover is a teen engineering event on Saturday, May 30th, 2020 at the Museum of Science. In this free event, teens in grades 8 through 12 will design and build a wind-powered device that can lift a payload of rubber ducks three stories high. Students will be assigned a team led by a near-peer mentor, and will be provided with the tools and materials necessary to complete the engineering challenge. No previous engineering experience is necessary, and participants will be provided with a t-shirt and lunch! The event will run from 8:30am-4:00pm. Register here.
This Month:
March (various dates): Microsoft Stores in Boston, Natick, and Burlington are holding a variety of coding programs for kids ages 8+ throughout the month. Free events. Register to attend.
March (various dates): Hands-on engineering and design programs are offered by the MIT Museum in Cambridge. Free with Museum admission. (Ages 12+)
March (Friday evenings): Public telescope nights resume this spring at New England Sci-Tech in Natick. Event is free and open to the public.
March 6: Free Friday night admission to the Discovery Museum in Acton.
March 7: Black Girls CODE is hosting a Sphero robotics workshop for girls ages 7-17 in Boston. Cost: $35
March 14: The MIT Museum is hosting Girls Day and the spring theme is about imaging techniques in photography, holography, astronomy, archaeology, and more. Recommended for ages 10+. Free with MIT Museum admission.
March 14: At the annual Girl Scouts STEM Conference and Expo in Framingham, girls network with STEM professionals from local businesses and universities and observe live demonstrations, participate in experiments, and collect free materials. 
March 18: Code Ninjas Wellesley is hosting a free math and physics in games workshop for kids age 9+. Space is limited and RSVP is required.
March 28: Attend Teen Science Cafe at the MIT Museum and meet researchers who focus on the computational-design aspects of the engineering world in a night of presentations, activities, trivia, and great conversation. Register for this free event. Space is limited.
Upcoming Event:
Educators, librarians, youth leaders, and anyone involved in STEM education can now register for the annual Massachusetts STEM Summit on Wednesday, April 15 at the DCU Center in Worcester. Cost: $50
Image Source: Girls Who Code Summer Immersion Program