Apply for SEAP: Summer Naval Research Program in the Department of Navy Laboratories
Are you a high school student who is intrigued by maritime research? Or maybe you're into ships and seafaring. Perhaps you want to work with robotics, jets, or other types of classified advanced technology someday. Or you just enjoyed Top Gun: Maverick! The Navy's Science and Engineering Apprenticeship Program (SEAP) allows academically talented sophomores, juniors, and seniors to learn about Naval research and technology while receiving first-class mentoring by top scientists and engineers.
I am excited to give you some highlights of the SEAP program and, most importantly, alert you to the November 1, 2023 application deadline.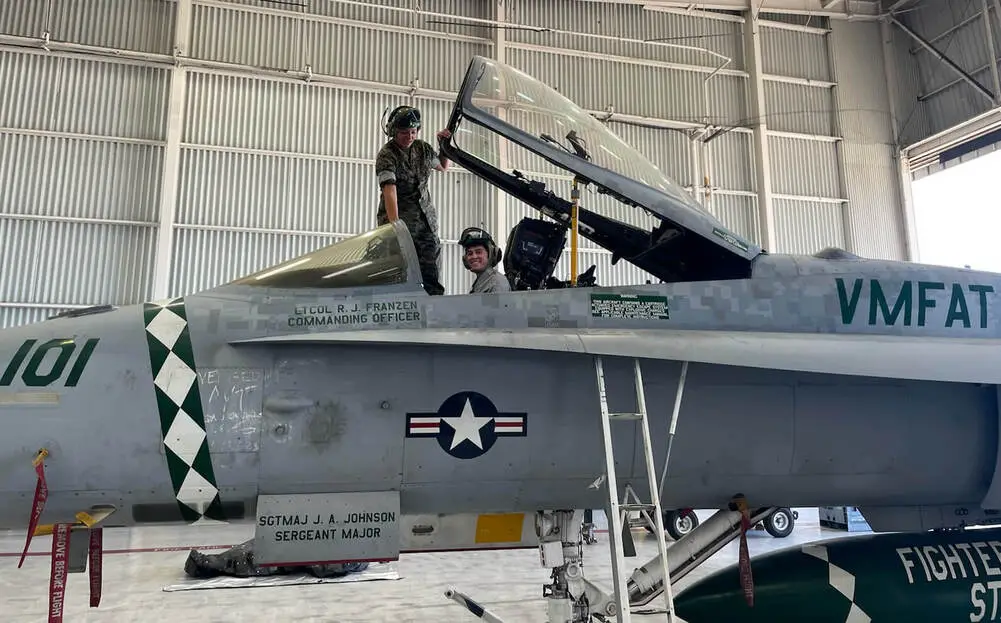 About SEAP
Each summer, the Science and Engineering Apprenticeship Program (SEAP) places several hundred high school students in Department of Navy (DoN) laboratories nationwide, where they take part in real Naval research for eight weeks. The program was started in the 1980s as a way of advancing STEM education in the U.S. while introducing students to Naval research as a career opportunity.
"Today, our ability to compete – whether economically or in terms of defense – relies on maintaining a leadership position in technology and innovation. Programs like SEAP help elevate our STEM education and develop future leaders in government research, academia, and even private industry. We have already seen our internship alumni go on to do incredible things and use their skills to further enhance our competitive edge in the world and SEAP has been a key jumping point for their careers and many accomplishments."

– Reginald G. Williams, PhD, Program Officer, Office of Naval Research
What Kinds of Research Do Students Get to Do?
The research types are inexhaustible, as each lab will be working on dozens or hundreds of projects, spanning the spectrum of STEM fields. Many projects are classified, so there's little public information to share about them. However, here are some examples that can be shared:
Engineering: Developing advancements in the design of ships and submersibles
Robotics: Building robots to be employed in the field, including in water environments
Cybersecurity: Developing systems to protect Naval digital infrastructure from cyberattacks
Astronomy: Using Naval telescopes to search for objects using planetary perturbations
Biomedical: Researching bugs, viruses, and diseases that can affect servicemembers and identifying potential treatments
Environmental: Finding ways to reduce the environmental impact of the US military
These are just a few examples—the Office of Naval Research (ONR) labs study just about everything under the STEM umbrella.
How Does the Mentorship Process Work?
Students are paired with actual Naval research scientists and work with them on their projects. Students learn through performing hands-on research under the mentors' guidance. They learn proper lab procedures and techniques and about the project's subject matter. There have been many cases in which students co-authored papers with their mentors that were published in prestigious academic journals. And in case this sounds a bit intense, the feedback SEAP gets from students is that their internships are great learning experiences, with engaged mentors and lots of support.
Additionally, mentors often keep in touch with their former interns as they advance, seeing them take significant research and project roles in various STEM sectors. Many SEAP alumni participate in the college-level NREIP; some even get jobs at one of the labs where they interned. Others do defense research at other locations or work in academia or private industry. Even in those cases, they have had opportunities to work with their old labs on collaborative projects.
"I am so thankful for the SEAP program. I have been introduced to so many new technologies, mentors, and colleagues. It has helped me shape my plans for further education and revealed a great career opportunity to work in the naval defense sector."

-Student Intern
These Are Paid Apprenticeships!
Stipends are set to $4,000 for new participants and $4,500 for returning participants and are split into payments made to the student throughout the duration of their appointment. Stipends are paid bi-weekly via direct deposit from the first day you start working at the lab. A federal contractor, Saxman One, manages the administrative details of the program, like recruitment, intern stipends, and marketing.
Finding Participating Labs
There are about 35 lab locations around the country that take SEAP internships. Use the interactive map to search labs by state, region, and subject. When you select a SEAP lab, you will see information about the lab location, website, and student requirements, as well as a detailed description of the type of lab and research being conducted, what students will learn, and the types of projects they'll work on.   
For example, at the Naval Undersea Warfare Center in Keyport, WA, interns will work with a mentor and get hands-on experience with technically innovative projects in support of undersea weapons, unmanned vehicles and payloads, undersea warfare test and evaluation, and sustainment engineering. This internship suits students interested in computer science, math, engineering, math, and/or oceanography. In another lab in Lakehurst, NJ, interns might participate in hardware and software design, development, analysis, and testing of naval aircraft launch and recovery equipment. The missions of each site differ, and the projects themselves vary widely, so take some time to search through and read each description before applying.
Applying for a SEAP Internship
SEAP does not expect applicants to be science or engineering "whizzes" in any sense. Students should show aptitude, general academic achievement, and an intellectual curiosity about science, but no specific STEM requirements exist. ONR believes that the internships themselves will often serve as the catalyst for a STEM career.
The number one requirement is an interest in STEM and defense research, which can be demonstrated in the essays required for the application. Most labs only take American citizens—although some will also take permanent residents. Interns will be selected based on academic achievement, personal statements, recommendations, and career and research interests. The application period runs from August 1, 2023 to November 1, 2023. Students are notified of their status between December 2023 and March 2024. Visit the FAQs page to learn about the eligibility and application process.
Bottom Line: Solid Experience, Exciting Projects, and You Get Paid
Not all summer internship experiences for high school students are as constructive, well-managed, and hands-on as the SEAP program. The Navy is transparent about its desire to inspire students to pursue STEM education and training and its hope that some will eventually join the Naval Services to contribute to their chosen field. However, students aren't pressured in either of these respects and are not expected to commit to the Navy or a particular STEM field to participate in the SEAP program.
Participating in the SEAP program will give the student solid experience in a research lab working directly with researchers on tangible projects in engineering, materials management, cyber security, oceanography, and many other fields. It can help students focus their interests, give them transferable research skills, and add a highly credible experience to their college application portfolio. It's an exciting opportunity, and interested students should not delay applying, as the deadline is approaching fast.