Happy Fall, everyone! As we head into the final part of the year, here are some STEM opportunities to consider.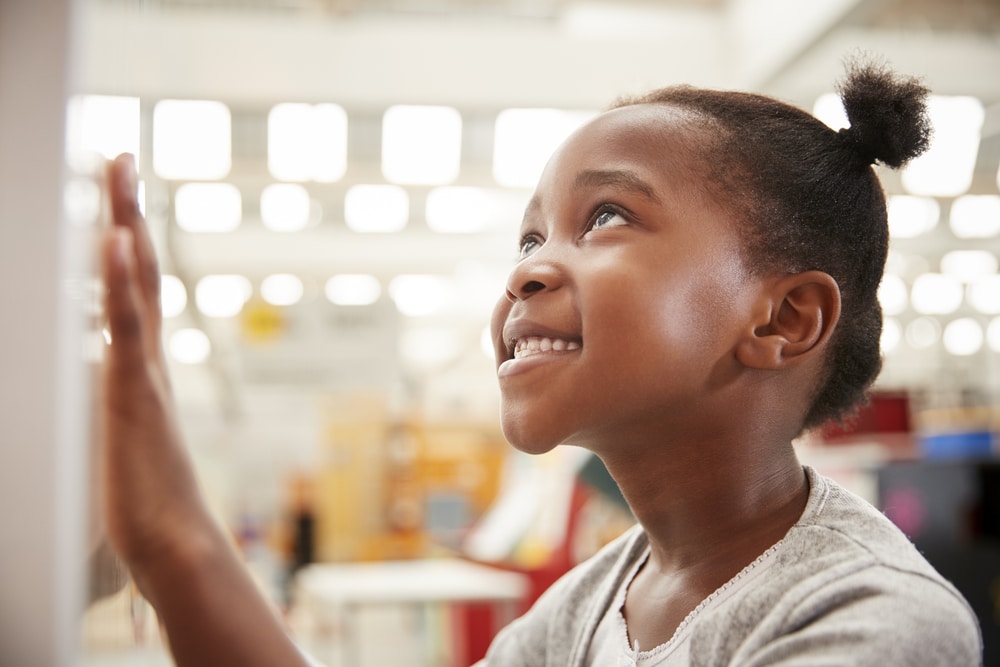 CyberStart America
CyberStart America, a free immersive cybersecurity training game for high school students, is open for 2023/2024! Get free access to 200+ fun cybersecurity challenges in CyberStart, plus the chance to win scholarships from the National Cyber Scholarship Foundation. Registration and gameplay run through 1/11/2024. Register and start to play.
AI4FinancialGood Challenge
This school year, Girls Who Code challenges students to create projects on how AI can be used to help people with their finances in the 2023-2024 AI4FinancialGood Challenge. All 6-12 Club members, any 9-12 US high school student, and College Loops members are eligible to win a $500 gift card, swag, and a newsletter spotlight. Submit your project on HQ by March 1 for a chance to win! Learn more.
Million Girls Moonshot: Flight Crew
The Million Girls Moonshot is looking for out-of-school STEM learning champions ready to share their stories to join the 2024 Flight Crew. The Flight Crew is a group of youth ambassadors promoting the value of afterschool and summer learning and equity in STEM for young people. Girls, non-binary or cis-gender youth, ages 13-18, who have been inspired by their experiences in afterschool and summer STEM learning and are ready to share their stories are encouraged to apply by December 1.
Spotlight! Kinsome- A Digital Sidekick for Connecting Generations
Boston-area mom and entrepreneur Ashley Hocking from Kinsome contacted me about her company's new app that lets kids share news about their day with their grandparents. I thought it was such a unique and easy way to connect grandkids with their grandparents that I wanted to tell you about it! The app lets kids and grandparents share daily moments and build strong bonds, even when they're far apart. Kinsome eliminates the need for parents to constantly act as facilitators with Kinzey, the friendly AI chatbot designed to help kids share more about their day and engage effortlessly with the older generation. Plus, the audio-first, asynchronous platform allows kids and grandparents to come together at their own convenience. Download Kinsome free today in the Apple App Store today.
Upcoming Events & Activities in Massachusetts
Einstein's Workshop in Burlington
Congrats to Einstein's Workshop for over ten years of teaching kids the joy of STEM learning! Fun has always been a high priority at Einstein's Workshop, a woman-owned STEAM community center that opened in 2012 in Burlington. Their instructors know that if kids are having fun, it's easy to teach them. Einstein Workshop's instructors use students' interests as a springboard to draw students into learning. They use Minecraft to teach architecture, medieval history, math, programming, circuitry, and more. They use LEGO to introduce robotics to kids as young as five and run FIRST LEGO League teams for older kids. For artistic kids, there are classes in computer art, 3D printing design, and more that introduce students to the Workshop's laser cutter, 3D printers, and other tools. The next session of after-school and weekend classes starts on November 11. They also offer STEAM Days on holidays or vacation days when kids don't have school.
Boston Children's Museum- STEAM Programs
Did you know that the Boston Children's Museum offers STEAM programs and exhibits to engage children in the excitement and creativity of discovery, making, and problem-solving? Inviting children and families to engage in STEAM challenges, use tools, and develop skills, Museum STEAM activities provide opportunities for hands-on, open-ended explorations that ignite imaginations. Most months, the Museum hosts two STEAM Workshops and an activity in the STEAM Lab. Check the online calendar for times and dates of upcoming workshops and activities.
Koch Institute Public Galleries in Cambridge
The Koch Institute Public Galleries in Kendall Square invite visitors to explore current cancer research projects, examine striking biomedical images, hear personal reflections on cancer and cancer research, and investigate the historical, geographical, and scientific contexts from which the Koch Institute emerged. The Galleries are open to the public Monday through Friday. The Koch Institute also hosts field trips for middle and high school students to visit its facilities, meet researchers who work every day to solve the complex problems of cancer, and learn interactively about the science and technology of cancer research at MIT through their student-centered programs. Contact kigal[email protected] to arrange a tour or a field trip for your group.
November Splash Events
Here are upcoming Splash events where students can take classes taught by undergraduates. Each event requires registration, so visit the websites for more information and sign up before the deadline. Find Splash programs at colleges throughout the country.
November 4: Acera School in Winchester is hosting an Open House and Math Festival from 10am-12pm. This event features a morning of math and logic games, puzzles, and challenges for kids in grades 2-5. Students choose from several tables offering problem sets, games, or puzzles with mathematical themes. Register for this free event.
November 11: Teen Saturday at the Peabody Museum of Archaeology & Ethnology in Cambridge is designed for Latino high school students. The theme is Honduras-Ceremonia de Tz'ikin, and during the workshop, teens will visit exhibits, use art and language to create original works and challenge their sense of what a tradition can be through discussion. This is a free event, but advanced registration is required.
December 3: The MIT Society of Women Engineers (SWE) Outreach Seminar Series initiative is hosting a seminar on Academic Exploration event. This will be an opportunity for students to come to a one-time event and hear from current MIT students about how they've explored different types of academic paths during their time in school (classes, research, internships, extracurriculars, and more) and what advice they have for you all! The event will be held in person and on Zoom. RSVP by Thursday, November 30.
December 4-10: Hour of Code is a popular annual event where students, teachers, and people worldwide can try a one-hour coding tutorial. Whether you're curious about coding or you already have some experience, there are activities for all ages and skill levels. Themed tutorials include Minecraft, NASA, Star Wars, and many more and cover topics like science, math, computer science, social studies, art, and music. This year, Hour of Code is introducing coding opportunities that encompass both artificial intelligence (AI) and non-AI components. These free activities—available year-round— are perfect for doing at home with your kids and can be adapted to classroom curriculum and after-school clubs and libraries. Visit the website to view all activities and learn how to host an hour of learning.
December 9: Teen Saturday at the Peabody Museum of Archaeology & Ethnology in Cambridge is designed for Latino high school students. The theme is Guatemala-Barriletes Gigantes, and during the workshop, teens will visit exhibits, use art and language to create original works and challenge their sense of what a tradition can be through discussion. This is a free event, but advanced registration is required.