I am a long-time fan of the annual Splash programs on college campuses for middle and high school students. My daughter participated in the MIT program all through high school and always looked forward to the weekend of classes on campus. It gave her a chance to try something new, explore a topic that just sounded cool, and be with other students—both her own age and college-age. It's a vibrant smash-up of students enjoying both learning and teaching! And it can be a game-changer for many high school students: I've heard from parents that taking a class at Splash introduced their child to an academic field that they later decided to pursue in college.
In Massachusetts, we are fortunate to have other Splash programs run by Northeastern University, Clark University, Brandeis University, and Boston College. If you live in another part of the country, there may be a college or university near you that sponsors a Splash program, too. Read on to find out more and learn how to find them!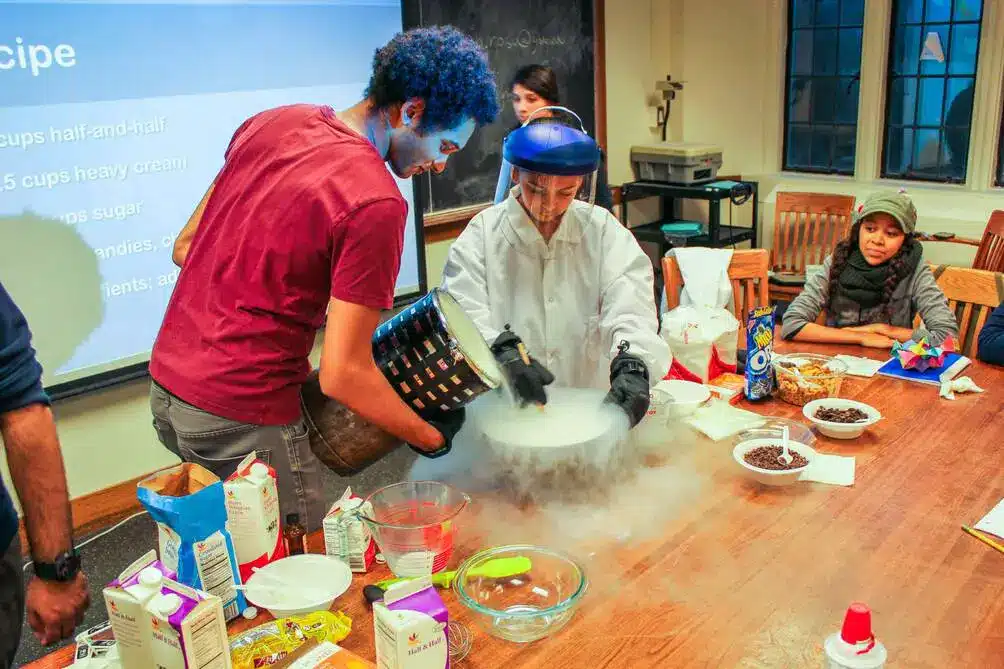 What is Splash?
Over one day or over one weekend, hundreds of high school and middle school students are invited to a college campus to learn about a wide array of fascinating topics, all taught by passionate university students. Classes vary every year depending on what the college students are most interested in teaching, but range from advanced physics to arts and crafts. Each class runs for one or two hours, so participants can choose a number of fun, engaging, and thought-provoking topics over the course of the day or weekend.
Splash started at MIT in the early 90s as a way to promote their High School Summer Program, a multi-week program where high school students could explore topics in depth. It has since spread to almost 20 colleges across the USA (and even some international locations), usually through the efforts of enthusiastic Splash alumni. Splash program administrators and teachers are supported by a completely volunteer nonprofit organization called Learning Unlimited (LU), which is funded primarily by Splash alumni and parents.
LU helps college students who are passionate about a topic and want to teach and inspire younger kids to design and teach fun, inspiring classes in all kinds of disciplines, both STEM and the humanities. For instance, MIT's course catalog includes classes in architecture, lace-making, cryptography, machine learning, throat singing, underwater robotics, and how to run an airline, just to name a few! Check out the MIT Splash course catalog and Northeastern University's past course catalogs to see the breadth and delight jumping off the page in these course descriptions.
What Students Say about Splash
Alumni of Splash programs are enthusiastic about the experience on so many levels. The topics in the course catalog especially delighted one participant in the Yale program: "When I first heard about Splash, I thought you had to pick normal school subjects, but there are so many options and this is nothing like a regular school day. I love that the kids, not the parents, pick the classes, so the kids can really pick what they are interested in. I definitely plan to return and would recommend it to anyone and everyone!!"
Teen participants also love interacting with and being taught by college students who are excited about what they're teaching. Ben Horowitz, an alumnus of the MIT Splash program, founder of the Yale program, and now Executive Director at Learning Unlimited, says, "I was so excited to see students who were not that much older than me be so passionate about advanced topics. I'm now an astrophysicist at UC Berkeley, so I guess the passion helped carry through!"
Finally, in addition to the actual course content, Splash programs give high school students an up-close-and-personal experience of a college campus and the student experience there, focusing their understanding of college life and exposing them to different academic specialties. Niam, an alumnus of the Princeton Splash program, said, "Splash allowed me to interact with the students at the university and listen to what they were learning and were passionate about. It made a big difference in not only deciding what my top colleges were but also in writing the 'Why' essays for those colleges."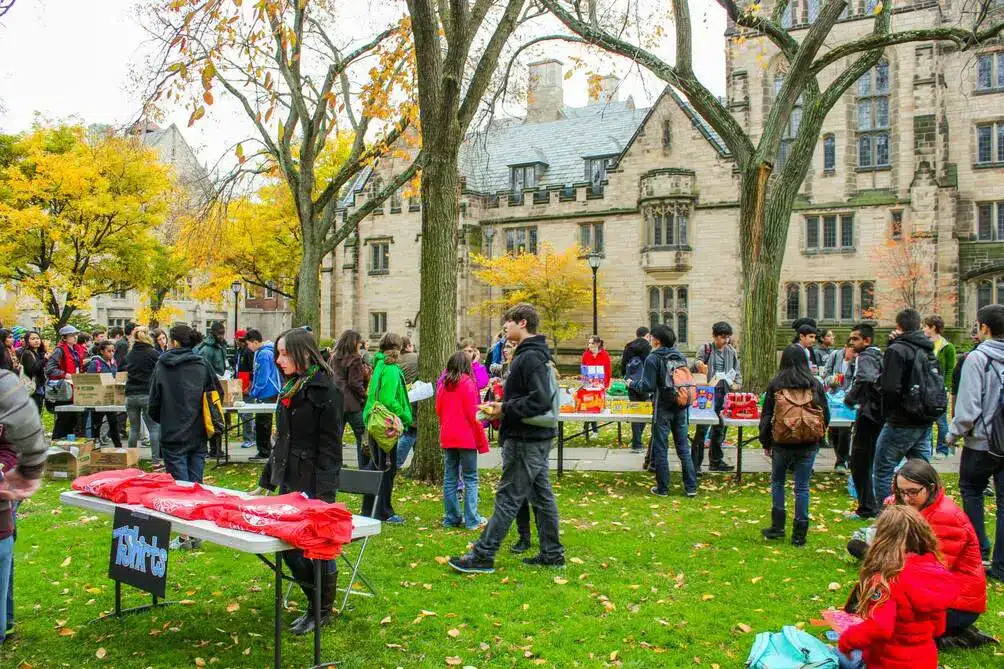 When Are Splash Programs Held?
Splash and other Splash-like programs generally run once a year, in the fall (often in November), although some colleges run programs twice a year, in both the fall and spring. All programs are independently run, so the exact schedule of programs is set by the college students who administer the program based on the availability of resources and college/university policies. Note: Advanced registration is always required to attend!
How Can I Find and Register For Splash Programs?
Many programs are held in the Northeast, but you can also find programs in other regions, such as Stanford and the University of Chicago. Here's my three-step recipe for exploring Splash.
Visit LU's Current Programs Page for a list of participating universities and colleges, and identify the ones that interest your teen and are geographically accessible.
Create a Splash account for colleges that interest your teen so you can be notified of future events via email.
Follow the Splash programs at the colleges that interest you on social media—it's a great way to be alerted of upcoming programs.
Be sure to read about the particular Splash program's registration process, as each college's program is a bit different, and check out their fees and potential financial aid offerings.
What Does Splash Cost?
Many programs are free, and some even include lunch! Others charge a small fee and offer generous financial aid.
Have Questions?
Splash is a terrific learning experience for curious middle and high school students: they get to take classes on diverse and fun topics, get taught by high-energy college students, and spend a day or weekend on a college campus. If this sounds like something your teen would enjoy, follow my three-step recipe, and if you have questions, feel free to reach out to the individual programs as well as to Learning Unlimited at [email protected]. 
Image Credit: Yale Splash