Minecraft classes and summer camps are among the most popular STEM programs for kids. It's not surprising—STEM providers have recognized the potential of this enduringly popular interactive video game for educational purposes and developed great programs around it. The creative, adventurous, world-building nature of Minecraft lends itself well as an educational tool in both imaginative and productive ways.
Don't worry—kids don't spend classes just playing Minecraft
When parents hear "Minecraft classes" or "Minecraft summer camps," they often are skeptical because they think their kids are going to just play the game. More hours on the computer! But kids aren't just playing in the programs I'm describing here. They explore and learn about coding, animation, art, engineering, ecosystems, and architecture in a structured curriculum, using the game as a starting point. The creator of Minecraft, Mojang Studios, describes some of those applications in a short video about the Minecraft Education Edition, which many educators use in their classes.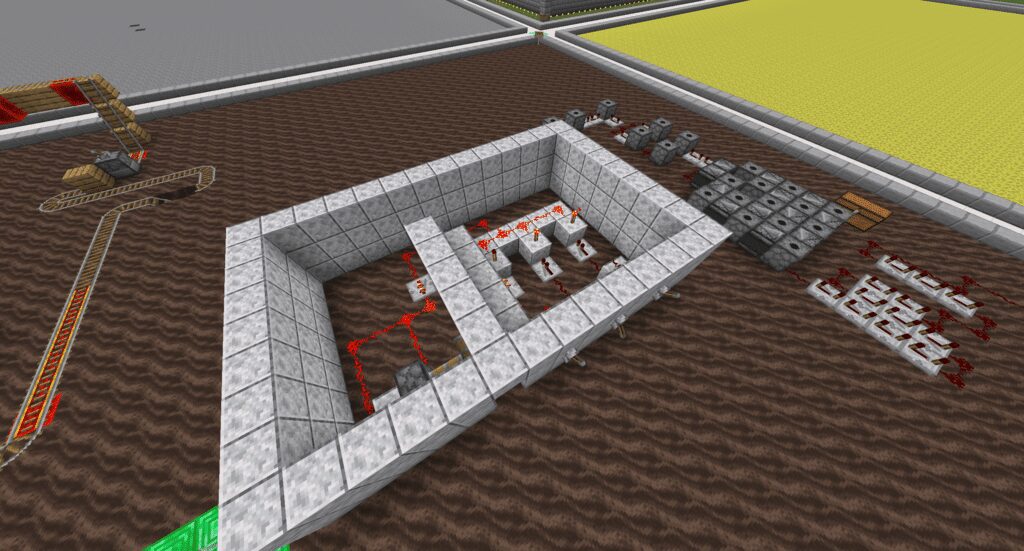 Minecraft as an educational tool
If your child loves the game, why not parlay their skill and enjoyment into foundational or even advanced tech skills? Minecraft can be a motivator and effective gateway to exploring STEM topics, helping kids find connections between a game they love and STEM applications that transcend Minecraft. It can also be the hook that will get a reluctant child to try a STEM program. Over the years, I have heard many students say they became interested in coding or engineering because they were curious about how their favorite computer game worked. It was the spark that led them into a deeper exploration of technical topics.
Nancy Lee, Regional Director at Empow Studios, told me that Minecraft has been at the foundation of project-based learning at Empow Studios since they began teaching it in 2014. "We started teaching Minecraft as an educational tool before Minecraft launched its Education Edition," she said. Minecraft camps and classes continue to be Empow Studios' most popular, where students are constantly engaged in creating and building their custom projects. She added, "The best part is seeing more parents recognizing its creative benefits and educational value."
What STEM subjects can kids learn?
Minecraft camps and classes appeal to kids of all ages who love the game and are interested in being creative and customizing (aka "modding") their characters and designs to give them more control. Through the various Minecraft programs, kids explore STEM concepts and build valuable skills. Some common STEM subjects you can expect to find include
Computer Science
Engineering
Art & Design
Science
Math
Climate and Sustainability
Critical thinking, problem-solving, collaboration, and teamwork activities are key attributes of many programs as well.
How to find programs
There is a wide variety in the types of programs offered and the approaches to teaching. Many organizations utilize Minecraft Education Edition, the game-based learning platform developed by Mojang, the creator of Minecraft. There are a few different ways you can find Minecraft classes and camps. Here are some ideas:
At Your School — If you're looking for a familiar setting (with no driving involved!), find out if your school offers Minecraft as part of its after-school enrichment programs. This is a low-key, low-pressure, fun way to try a Minecraft STEM program.
Local Programs — Libraries, community centers, municipal recreation programs, and local STEM organizations are popular venues for Minecraft programs. To find classes in your area, search online for "Minecraft classes kids [include your city, state]."
National STEM Centers — If you're looking for in-person programs outside of school, Code Ninjas and theCoderSchool have hundreds of centers around the country that offer Minecraft classes and camps.
Online Programs— Perhaps you don't have time to drive to a class or there aren't classes near you. Consider a live, online class taught by an instructor. You have a great deal of choice when selecting a program that will be a good fit for your child. Here is a selection of companies that offer online Minecraft classes with links to their programs:
Summer Camps — Minecraft camps are popular among kids! Many organizations listed here offer summer camps; you can modify your online search to include "camp" in the description.
Free Program — Code.org, which promotes a free coding curriculum to students, teachers, and others of all ages called "Hour of Code," has a number of Minecraft-specific tutorials.
Finally, if you're interested in exploring Minecraft on your own, visit the Parents page in Minecraft Education Edition. It will help you and your child explore ways to play and learn with Minecraft at home.