If you are working from home and your children's school is closed, you may be scrambling to find activities to engage their attention while you work. While there are many online resources for kids—with more being added every day by great organizations of all kinds—many of them require parental assistance or attention. And while many of them have educational value, some parental involvement and interpretation may be needed to connect the material to what your child already knows or has studied.
Are you looking for a more formal, instructor-led online learning experience? One that could be especially helpful for you and also ensure your child is occupied, engaged, and learning without parental assistance?
The list below showcases companies that offer live, interactive STEM courses led by trained instructors. Some of these companies have offered online courses for some time, while others are quickly adapting their in-person offerings into new online courses in response to COVID-19, so that kids can continue their STEM learning at home.
If you are looking to schedule your child with courses that have a pre-defined curriculum, are largely project-driven, are held at set periods of time and often have pre-defined deliverables, here are a few options. These programs typically are offered at least one time per week and many offer more than one session per week. Each program has a unique curriculum, schedule, and tuition cost, so visit each website for details. 
Please note that I expect this list to grow in the next few weeks.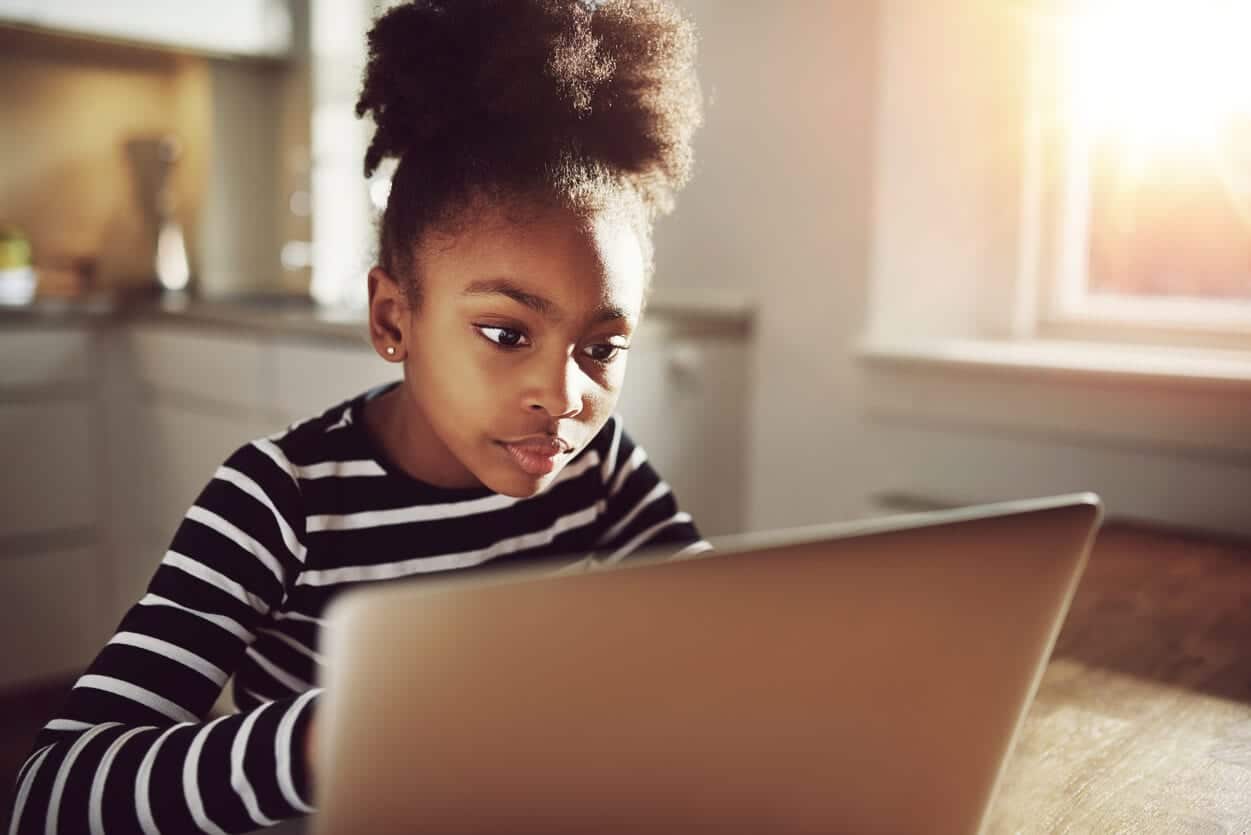 Boston STEM Lab is a hands-on program for children and their parents or caregivers. Boston STEM Lab classes take advantage of children's natural curiosity to facilitate learning through play and inquiry, building critical and analytical thinking. In this virtual classroom, students learn to generate hypotheses and experiment to experience scientific learning. Students participate in collaborative projects, provide their own input, try and make things. Eugenia, a neuroscientist PhD, instructs the classes via Zoom.
Boston STEM Lab spring curriculum covers topics in the sciences of physics, chemistry, and biology and at times combines the arts to develop STEAM projects. Boston STEM Lab is being hosted by Galoop Classes offering 3 sessions of STEM programs for ages (3-5 and 5-8) and by Create Art in Community offering one-day STEM workshops once a week.
Empow Studios teaches kids to design, build, and code STEM and tech projects in after-school classes and summer camps in Massachusetts. In response to the Coronavirus, they will be offering virtual classes for students around the country. Kids can have fun learning coding, robotics, film and animation, Minecraft, engineering, and more, all taught by live instructors in small classes. Empow's expanded virtual classes begin March 23.
Juni Learning is an online computer science and mathematics academy that offers private, online courses to students from ages 8–18. Juni students follow a structured course sequence to accelerate their learning and are taught by a team of over 200 instructors vetted for their teaching experience and computer programming or mathematics expertise.
iD Tech is a trusted leader in technology education with 20+ years of experience developing online and in-person STEM programs. They offer dozens of courses for kids ages 7–19, from Minecraft Modding to Machine Learning to Digital Design. As families face working from home and school closures, the following live online options are available from iD Tech:
Online Private Lessons

– Highly individualized and going on now. Bring a sibling or friend for free to stretch your family's budget. It's like saving 50%. No code required.

Virtual Tech Camps

– Small-group live instruction, going on now. Tuition is $399 with code TOGETHER (you save $100).
The weeklong virtual camps are structured to have 2 hours/day of direct instruction time, and about 2 hours/day of self-guided activities for students to do outside of "class" each day.
Mad Science provides science enrichment programs around the country. Each local Mad Science franchise holds its own regional classes, and many are offering online classes daily. Visit the website to find a location near you. For example, here are the details for online classes at Mad Science Boston. Mad Science also offers Loop Lab, a monthly science subscription box for kids 8+. This may require parental supervision, however. Use promo code LABCOAT19 for a free Mad Science lab coat.
Coding with Kids teaches computer programming to elementary and middle school students. During the school closures, live online camps are being offered for ages 5–18 and live online classes are now available at increased capacity. New students of all experience levels are being accepted. Classes meet once a week for an hour and a quarter.
KTBYTE is a computer science academy in Lexington, Massachusetts. Their program offers beginner to college-level courses and competition prep. Normally, they offer in-person and online options year-round. Due to the changes caused by the outbreak, they have been able to leverage their online system and move all courses online. KTBYTE is going to be offering 18-day courses for 5 days a week, Sunday–Thursday, starting 3/22 and 3/29. These classes will run 3.5 weeks and will be equivalent to the content of a full semester. Regular homework and office hours will be offered as well, which makes this a perfect opportunity for home-bound students to get an immersive learning experience.
KTBYTE offers free evaluation trial sessions, so if you are interested in joining one of their condensed courses but are not sure where to start, you can sign up for an online, live trial at ktbyte.com.
GoPeer is a tutoring service that provides low cost, high-quality tutoring services to K–12 students. Instruction is provided by college students and right now college students are giving free virtual tutoring (two hours per child, so many students can benefit) to families. THANK YOU, GoPeer!
Instruction is live 1-on-1 sessions with vetted college students in an online classroom using tools like real-time face-to-face video conferencing, photo/document sharing, and a virtual whiteboard/notepad to collaborate or edit essays. With everything going on right now, college students want to contribute something positive to the community! Request your free lessons.
Penguin Coding School in Lexington, MA offers online live coding classes for students in grades 1-12. From absolute beginners to advanced students, they offer classes in Scratch, HTML, Javascript, Python, and Java. During school closures, they are offering 60-minute classes between 10am-4pm for all levels that meet twice a week. 
CS Recitations in Natick, MA is now providing all of its computer science classes for kids and teens online. CSR is unique in its approach to building computational and logical problem-solving in a social and fun small-class environment.  All online sessions are limited to 5 students maximum. Students may choose coding classes in Scratch 3, Java, Python, JavaScript, HTML/CSS, and Bootstrap or they may choose math and coding competition classes. Private sessions and free consultations are also available. 
New England Sci-Tech in Natick, MA has a variety of unique online STEM courses. Bob Phinney, the founder, told me the amateur radio ones are extremely popular.
Coditum, SummerTech's coding and STEM classes, are now being offered in highly-effective 1-on-1 online classes. A personal instructor guides each student through Python, Java, web design, web development, and 3D modeling courses for $39 per 1-hour session. With a large teacher pool there are nearly unlimited times during the day to find a class and instructor that's right for your child. Your first class is FREE with coupon code FREECODE.
The Makery, a makerspace in Brookline, MA, has transitioned a number of their youth classes to an online format. Through a combination of face-to-face video instruction, video demonstrations, and prompts, students will learn to bring their creativity to new levels. Some classes will include local delivery of pieces and parts that are designed by students in online classes and manufactured at The Makery. There are classes about architecture and design, designing a board game, and robotics. 
Code Ninjas—Wellesley offers a self-paced and flexible program allowing kids, ages 6-14, the opportunity to learn coding while having fun. Code Ninjas is now offering an online program. Students can choose activities in Scratch, Minecraft Modding, JavaScript, Roblox Scripting, and more, and have the opportunity to attend classes throughout the week (Tuesdays – Saturdays), working closely with their senseis and interacting with fellow coders. Code Ninjas is offering this online program at $99 per child per month to help families during this difficult time and to support their small business. For more information, visit the website or contact Code Ninjas directly at [email protected]
CodeWizardsHQ is an online coding school for kids and teens ages 8-18. They deliver live, online coding classes that are designed to give students the programming knowledge, skills, and confidence to thrive in a digital world. CodeWizardsHQ's teachers use a student-first approach to teach programming languages like Python, Java, HTML/CSS, and JavaScript. Each online coding class is tailored to engage elementary, middle, and high school students with a pop-culture-themed curriculum that is comprehensive, developmental, challenging, and fun. To support teachers and families during this time, CodeWizardsHQ has added daytime classes for as low as $20 for a limited time only: codewizardshq.com/covid-19/.
The Math Club Lexington is an enrichment program dedicated to advancing confidence in and competency for math in 3rd – 8th-grade students. For more than 20 years, the Club has offered year-round programs focused on problem-solving skills in topics such as arithmetic, number theory, algebra, geometry, and probability. Their Spring 2020 session is 100% online and combines individual self-paced problem sets, online instruction, small group online study sessions, and instructional 'how to' videos. The Club's proven formula has translated into high achievement for our students in rigorous international mathematical competitions and in their schoolwork. Learn more at themathclublexington.com/about/.
BlocksCAD is a blocks-based coding platform that uses spatial reasoning and computational skills to build 3D objects. Students create and manipulate geometric shapes to create projects that also teach a variety of mathematical skills. Projects can then be rendered to print on a 3D printer or use in AR/VR spaces. A 6-week online course will begin the week of May 4 with a 1 one-hour session a week. The course is designed for grades 3-8 and any coding ability. Find more information at blockscad3d.com/parents.
The Knowledge Society is a tech accelerator for high school students who want to solve the world's biggest problems with emerging technologies. TKS created TKS Virtual to remove geographic limitations for curious and driven young people. This program is 100% online and will connect people from across the world. You will have access to all their programs, materials, and technologies. As part of the TKS community, you will interact with all TKS students, alumni, and mentors. Click here to express interest.
In response to social distancing, TechGirlz has gone virtual! TechGirlz provides free tech workshops for middle school girls. Their goal is to inspire middle school girls to explore the possibilities of technology to empower their future careers. TechGirlz is accomplishing its mission through the creation of free, fun, interactive "TechShopz" instructed by industry professionals, leaders, and students. There are so many topics to choose from including coding, movie editing, app design, digital marketing, cybersecurity, and more! You can find a list of upcoming virtual events and registration here.
Z-kai Learning Lab is a STEM after-school located in Arlington, MA, providing both online and in-person classes in robotics, Javascript, math, and literacy for students 5 years and older. Online classes include one-on-one instruction for two hours at a time, convenient to the student's schedule. 
Boolean Girl, a non-profit organization hosted at Virginia Tech, teaches kids and teens how to code, build, invent, and animate. Boolean Girl helps narrow the gender gap in STEM fields through education and consistent, hands-on exposure to computer science and engineering during the elementary and middle school years. For more information about online learning, visit booleangirl.org.
I would love to hear about your experiences with these programs. Please share your feedback and ideas with BostonTechMom!