When I started the BostonTechMom blog five years ago, my oldest daughter was in middle school. As of this writing, she's in her first year of college. We began the college search process during her sophomore year of high school. My daughter knew she wanted to study computer science and was interested in having co-ops and internships. That meant we needed to find schools that had good computer science programs and offered opportunities to get real-world work experience. 
Along the way, I discovered that the college search process had changed quite a bit since my college days. I needed to get up to speed, learning about the latest strategies for developing a well-rounded list of colleges, taking the SATs and ACTs, writing the college essay, getting teacher recommendations, and so much more! 
The college search process can be daunting and I appreciated the advice and experiences shared by my friends, other parents, and guidance counselors. I hope that my personal experiences and insights can help you, too, as you embark on the college search journey.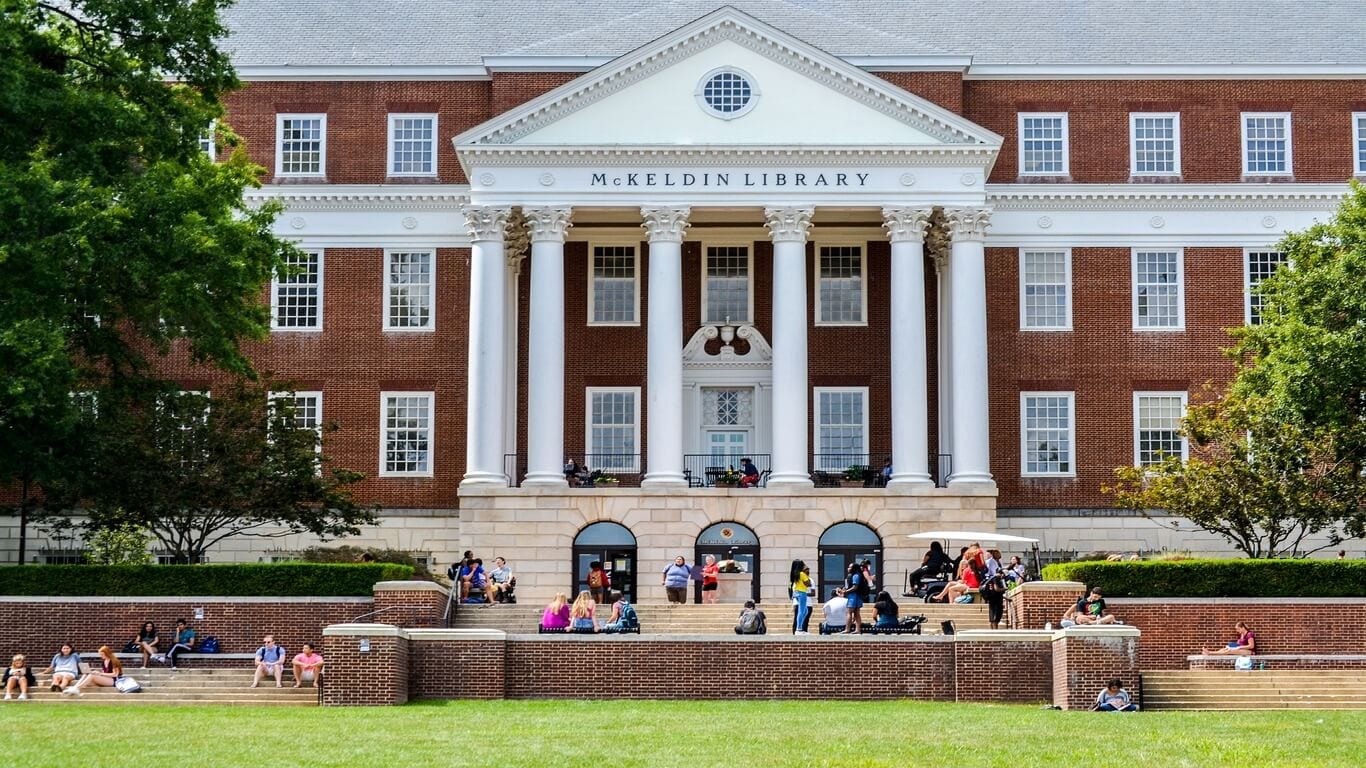 Here are my tips for navigating this complex process. By no means is this an exhaustive list of suggestions and ideas. For example, there are entire blogs and resources dedicated to the topic of filling out your FAFSA (Federal Student Aid) form and how to find scholarships. Instead, I decided to share tips that focused on finding and applying to schools.
1. Educate yourself
Go to every free information session or seminar offered.
Anytime the high school offered an information session about topics like standardized tests, financial aid, or writing the college essay, I attended. You will learn something new and valuable every time, I guarantee it. Check with your local public libraries, too: they'll often have speakers on this topic.
Use your guidance counselor for assistance. 
There were several times when I contacted my daughter's guidance counselor directly with questions. The counselors are there to help students but will lend support to parents, too. At the end of junior year, I set up a meeting with my daughter and her guidance counselor to review her college list, ask questions, and review deadlines. We left the meeting knowing we were on the right track!
Attend a Common App essay seminar – so you can understand what's involved too.
Many high schools and college admission counseling companies offer free seminars about writing the Common App essay. We attended a free one offered by Collegewise at our local library and it was super helpful. The counselor told us what the colleges are looking for and gave students guidance on how to approach their essays and come up with topic ideas, as well as strategies for writing them. 
Know your standardized tests.
SAT or ACT? What should students take? Most high schools offer an information session about the tests, and I highly recommend attending. They will explain the differences between the tests, let you know what colleges are looking for, and also provide strategies for taking the tests.
2. Get organized
Create a calendar checklist of tasks. 
You'll need to do a lot of tasks between sophomore and senior year, many of which have hard deadlines, including all application dates. I created a running list in a Google document to help me stay on track.
Begin tracking student activities freshman year.
Have your child create a Google document (or some online file) where they can jot down all their high school activities and accomplishments. Include dates and the amount of time spent, too. Your student may think they'll remember all this "stuff" when they start to fill out their college applications senior year, but they won't. 
Take notes.
I'm someone who likes to take notes and I took lots of them at the information sessions I attended. There's so much college information thrown at you at once, and it's hard to remember it all, especially if some of the information and acronyms are new to you. Take notes (or use your phone to take pictures of presentation slides) and keep your college information in a folder (paper or online). I referred back to mine often over the three-year process.
3. Start early; pace yourself
Start the process early so that it won't be overwhelming. 
It's a long journey. This is one of those cases where it's a marathon, not a sprint. Of course, you won't be doing college stuff all the time: it will ebb and flow. But it's important to know that it's a multi-year process. Don't wait until junior year to start attending information sessions. I began to think seriously about college when my daughter started her sophomore year. If you start to educate yourself early, your knowledge will grow over time and you will have time to absorb and consider all the information that comes your way. 
Visit colleges whenever you travel somewhere.
I know many families who started visiting colleges as early as freshman year. Whenever they took a trip, they would check out college campuses. Most 14-year-olds aren't thinking about college or even know what they want; however, in this early stage, just use the visits as a way to introduce your student to college campuses and talk about some of the things they like (or not). Later, once you're clearer about what your student wants, you might go back to some of these colleges for a closer look. 
Pace your visits.
My daughter and I started visiting schools in the summer after her sophomore year. Since we live near Boston, it was easy to visit a number of local schools to get a sense of what she liked. We had a lot of fun touring schools—but it could also be tiring. So, spread out your visits. After junior year, we visited a final round of new schools. The summer going into senior year and the fall, is also a good time to make second, more serious visits to schools you looked at earlier. 
Plan the PSATs. 
Although my daughter took the PSAT her junior year, some students take them their sophomore year. This was new to me, because when I was in high school, only juniors took the test. There is no right or wrong age for taking the test, but today many students take the test sophomore year, which gives them time to take it again and improve their scores. Also, in order to be eligible for the National Merit Scholarship Program, a student must take the PSAT/NMSQT during their junior year of high school. 
4. Make the most of college visits and events
Meet college admission reps at your high school.
Many colleges send admission representatives to meet high school students in the guidance departments. My daughter started attending these meetings junior year and again in the fall of her senior year. This is a great time to get to know the people who could be reviewing your application, learn more about the school, and ask questions. 
Attend major-specific presentations. 
In addition to the standard college tour, if you know what you're interested in studying, look to see if the college offers presentations that cater to your area of study. Any time there was a computer science presentation, we would attend. This is a great time to learn about degree offerings, curriculum, how to combine majors, internship programs, opportunities to work with faculty on their research, and what recent graduates are doing.
Attend special events and interest-specific activities.
Many schools offer specific, interest-focused programs for high school students. In my daughter's case, she attended programs on women in computing at various schools and found them to be valuable. Often, there was a component where parents got to attend as well. I especially enjoyed it when the colleges had a panel of students who shared their college experiences.
Meet with the department if you know your planned major.
My daughter and I emailed the computer science departments and asked if we could meet them on our visits. Guess what? The answer was always "yes!" I found the departments to be friendly and happy to meet with us and accommodating at setting up a time. These meetings were super helpful in the college search process because we got to have personal conversations and learn about their computer science programs. My favorite meetings were the ones that included current students because we got to hear about their experiences, and they engaged with my daughter.
Attend "Accepted Students Day" events.
Colleges generally hold these events a couple of times in the spring before the May 1st decision deadline. Especially if your child isn't sure where he or she wants to go, this is a great opportunity to visit the campus one more time and help them make their decision. My daughter and I attended three of these events, and it definitely helped her make her decision. In each case, she spent a significant amount of time in the computer science school, too, getting more information about the curriculum, classes, and expectations.
5. Prepare application materials well in advance
Get your teacher recommendations lined up junior year.
The guidance counselors should help with this process, but it's a good idea for students to ask their teachers for recommendations in the spring of junior year. It's also the time to ask about the teacher's timeline for writing recommendations, and if the student needs to provide information to the teacher in advance.
Write your Common App college essay during the summer before senior year.
Knock this big project out during the summer when students have the time. That way, they can focus on the rest of the application when the school year starts. FYI: the Common App opens at the beginning of August, so they can start filling out the application then. However, students can start writing the essay well before then.
Find free SAT and ACT test prep exams.
My daughter took SAT and ACT test prep exams at a local company for free. It was good practice and a great way to figure out which test she was better suited for. Ask your guidance counselor if your high school offers test prep or if there are organizations that offer free prep exams in your area.
Check out Khan Academy for SAT prep.
I love Khan Academy! I was delighted to learn they offer free, personalized practice tests for the SAT. And, if your child connects their PSAT scores to Khan Academy, their system will pinpoint which skills to focus on and where to spend their prep time. Unfortunately, Khan Academy doesn't offer ACT prep; however, I think their resources would still help prepare students for the ACT.
Final thoughts
While the college process was a lot of work for both my daughter and me, we had fun together, too, and made some great memories. On each college visit, we always tried to get burgers and that became our tradition. Good luck with your college search process! May it be a good journey for both you and your child.
Here are a few more hand-picked articles about the college application process: