I recently attended a webinar about applying to college as a STEM major, presented by Collegewise, the nation's largest college counseling organization. This webinar was chock full of insightful, helpful, and actionable information that I knew I wanted to share with my readers, especially teens who are getting ready to apply to college. The presenters were experts in STEM fields and they have read student applications at MIT, Cornell, and RPI. As a parent who has gone through the college application process with my STEM-oriented daughter, their guidance resonated with me. In this article, I first summarize the key takeaways from the Collegewise webinar and then add some tips from my own experience.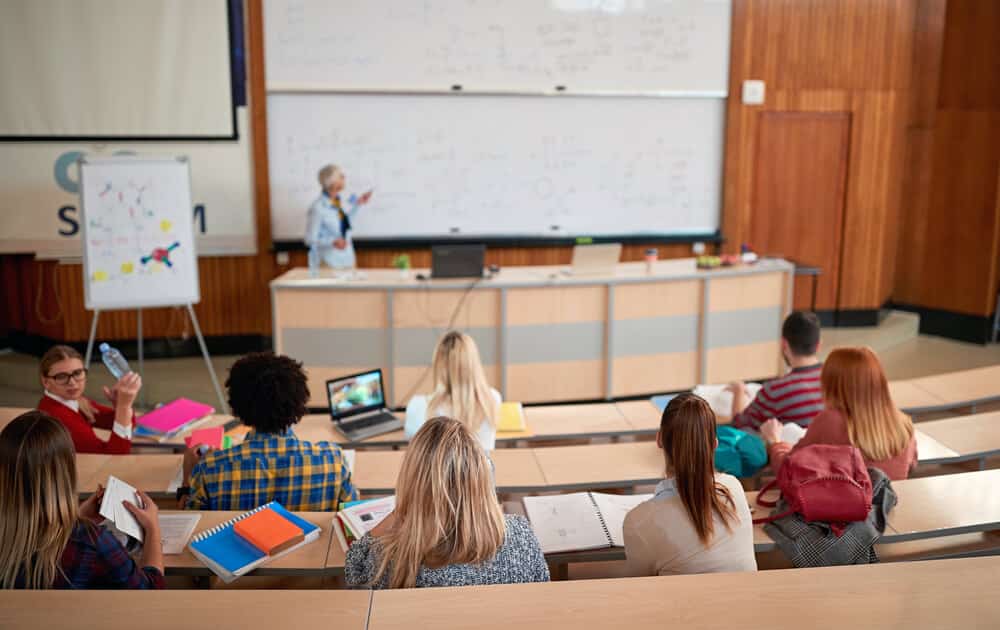 Tips from Collegewise
1. Don't just rely on college ranking reports to develop your list of schools.
It's easy to go online and find college ranking reports from sources like US News & World Report with titles like the "Best Colleges" or "Top Colleges" or "Best STEM Programs." Don't limit yourself to these ranking lists. They can be a good starting point, but if you're relying on them exclusively, you might be missing out on other schools that could be a great fit.
As you begin your research, Collegewise suggests asking these important questions:
What does it mean for a program to be good for you?
What is it about STEM that you've enjoyed so far and what would you like to dig into further in college?
What kind of learning environment do you learn in best? For example, are you comfortable learning in a big lecture hall or do you thrive in a smaller, discussion-based class format?
What kind of opportunities do you want to take part in? Perhaps you are looking to do undergraduate research or maybe you want to work on a big capstone project with a team, or you're hoping to do internships and get real-world work experience in your field of study.
Look beyond the ranking reports to find STEM programs and schools that fit your criteria. Spend time on the college's or department's website to read about the overall direction of the program, news and innovations, degrees offered, curricula, and course descriptions. Dig deeper into their news stories and announcements to see which fields they are investing in. This can give you a good sense of where they're headed and if it's interesting to you. Conversely, you may notice that a department or field you're interested in is not getting much attention or investment, which could be a red flag. Once you've got a sense of the school, then compare and contrast it with other schools you're considering.
2. What do admissions officers look for in a STEM candidate?
The #1 thing college admissions look at is the classes you have taken in high school, the rigor of the classes, and the grades you earned. They start by looking at the STEM classes available at your high school and which ones you chose to take, especially in the fields you are interested in.
Plan accordingly (before freshman year, if possible) and make sure you have taken four years of math (through pre-calculus) and at least three years of science (biology, chemistry, and physics).
Take the most challenging and rigorous levels that you can. Schools love to see that you have challenged yourself. If there is one subject that is the most important, it's math! It's foundational for all STEM studies. If your school offers it, take calculus.
Make wise use of your electives! Taking a STEM elective like a coding or engineering class will not only allow you to get more experience but will demonstrate your interest and look good on your transcript.
Explore STEM in your free time. Participate in STEM extracurriculars like a robotics team, a coding club, Science Olympiad, a summer STEM program, or work independently on a passion project. This is a chance to get some experience, explore different fields, and see if you like them.
3. What if I decide to major in STEM later in high school?
Don't stress if you decide to major in STEM later in your high school career. Colleges understand that not all students know what they want to do while they're in high school. If you are a junior or a senior, take a calculus course during the school year. Or you could take calculus and/or a course in a STEM subject you're interested in over the summer. You could also work on an independent project at home. To get some ideas, read BostonTechMom's Resource Guide to DIY STEM Projects for Teens.
4. Can you study STEM at a liberal arts college?
Yes, you can! In fact, at many liberal arts colleges, you can do research as an undergraduate and the focus of the programs and professors is 100% on undergraduate students, unlike many large universities, where graduate students often get preference for research and other opportunities, and where classes are very large and professors have little interaction with undergraduates. In a liberal arts college setting, you are likely to have more contact and interaction with your professors in general and particularly within the smaller classes. A liberal arts college also offers you the benefits of exposure to a wide variety of non-STEM classes and students in non-STEM majors.
5. Is the STEM program an accredited program?
Keep in mind that every college has a certain level of accreditation, which essentially means that the programs being offered have been verified and the institution has been deemed eligible to grant degrees. Accreditation becomes especially important when you are considering STEM majors, because it shows your education was up to the standards of the profession/workforce you are entering. For natural science, computing, engineering and engineering technology programs, you can reference the Accreditation Board for Engineering and Technology, also known as ABET. They have a great search feature on their website that allows you to check on the status of majors/programs at institutions.
6. Considering the pre-med route?
The demand for health professionals has never been higher and pre-med tends to be one of the most popular undergraduate STEM programs. It's important to clarify that pre-med isn't actually a major, but an academic advising track. Collegewise makes that distinction because it gives students a wide variety of academic paths to medical school, outside of the obvious ones such as biology or chemistry. In preparation for medical school, it's important that students satisfy the prerequisites such as biology, physics, chemistry, organic chemistry, biochemistry, English, and math (requirements vary school to school, so don't forget to check). The reality is students can actually pursue whatever major they want as long as they also complete these prerequisites. It's very important that you are happy and successful in your undergraduate experience so pursue the subjects that you are going to enjoy the most. It doesn't hurt to think about what might give you an edge in the medical school application pool and a major outside of the ordinary can be pretty compelling. If you're interested in exploring medicine before college, read BostonTechMom's article about medical internships for high school students.
Tips from BostonTechMom
From my own experience with my daughter's college search, I would agree wholeheartedly with the takeaways from Collegewise's presentation, and would like to add a few tips of my own for high school students applying to colleges in STEM majors.
1. Inquire about student internships and co-op programs.
Getting real-world experience is more important than ever and schools that are well connected with industries and employers who value college interns can differentiate themselves from schools that are not. Probe the breadth and depth of internships and co-op offerings for undergraduates and learn how the college supports students who are searching for opportunities. Ask about how they prepare students for internships and co-ops and what kinds of supportive services they offer, such as resume writing, interview prep, career fairs, and co-op preparation classes. If you can, talk with enrolled students who have done internships about how well the college helped them find opportunities and prepare for them.
2. Attend admissions events geared towards departments or majors you are interested in.
If you know what you're interested in studying, find out if that department does a tour or "meet and greet" for prospective students, in addition to the standard college tour. You may get to meet professors or current students and get a much better feel for the department and its offerings than you would from the generic admissions tour. You may also want to look to see if the college offers lectures or presentations related to your area of study. Even if there aren't formal events, Collegewise often encourages students to pop their heads into the buildings or departments that they are considering. They have had students bump into professors and students who were thrilled to talk to prospective students and share the cool things their departments are doing!
3. Meet with the department one-on-one, if you know your planned major.
My daughter and I emailed the computer science departments at different schools and asked if we could meet them on our visits. Guess what? The answer was always "yes!" I found the departments to be friendly and happy to meet with us and accommodating in setting up a time. These meetings were super helpful in the college search process, because we got to have personal conversations and learn about their computer science programs. Our favorite meetings were the ones that included current students, because they engaged with my daughter, and we got to hear about their experiences.
More resources
After attending their excellent webinar, I learned that Collegewise has a free guide with in-depth information about applying for college as a STEM major: STEM's Many Branches: College Planning for Students Considering Majors in Science, Technology, Engineering and Mathematics.
If you want to watch the How to Apply to College as a STEM Major webinar, here is a link to the recording.
Finally, here are two more hand-picked articles about applying to college for high school students interested in majoring in STEM subjects: