High school medical internships are among the most sought-after internships on my website. I'm not surprised since medicine is a popular field, and many students are interested in pursuing careers in medicine, other branches of healthcare, biomedical science, and research. But how do you know if a highly technical field like this is really for you?
Exploring these fields before college through a medical internship is a great way to get an inside view into what it's like to work in the field and see firsthand the types of jobs available and necessary skills. Plus, you get hands-on experience and career development assistance, and can see if the medical field is a good fit for you!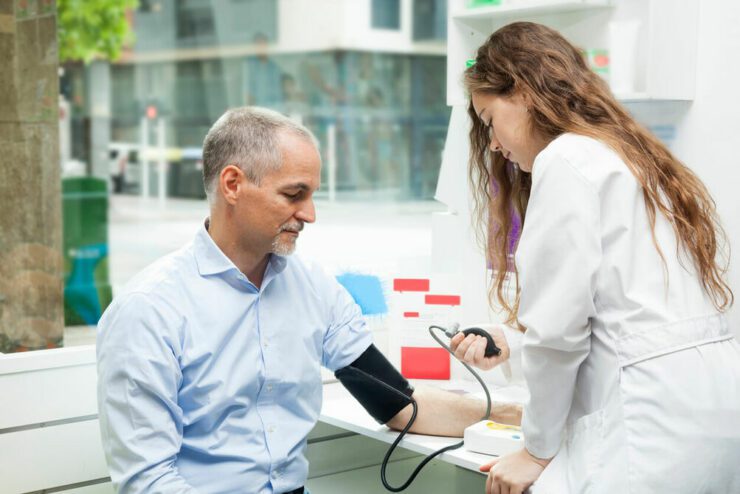 Types of Medical Internships
Can you intern at a hospital in high school? The answer is "yes!" Across the country, hospitals host medical programs for high school students. You can also find internships at research institutes, universities, and medical schools. Many run in the summer, but others are offered during the school year. And internships aren't the only way to go: in addition to internships, there are paid jobs, research opportunities, and volunteer work. 
For example, we have quite a few hospitals in the Boston area with well-established medical internship programs for high school students. These programs run year after year because they are successful in sparking students' interest and teaching them about jobs in health and science. For example, Mass General Hospital runs the MGH Youth Scholars Program. Brigham and Women's Hospital offers a Summer Internship Program. Dana-Farber/Harvard Cancer Center has a summer-only program called CURE. UMass Chan Medical School runs a High School Health Careers Program (HSHCP). Hospitals in your geographic area, particularly those with medical schools or residency programs, may run similar programs.
Benefits of a High School Medical Internship
Even if you're not sure that a future in healthcare or biomedical research is for you, a medical internship can be a great experience. Nobody expects you to be a medical prodigy like Doogie Howser: they know you're there to explore and learn. What you'll get from it includes:
Career exploration, hands-on experience, and exposure to the routines and vocabulary of healthcare settings. (Watch this video from Brigham and Women's program to hear former interns talk about the experience.)
Preparation for academics, if you decide studying a health-related subject is for you
Personal interaction with doctors, scientists, researchers, and others in the medical field
Mentorship from clinicians and administrators, especially if you have a particular interest or decide you want to pursue academics and work in their field
Networking with professionals and other students, which can lead to internships and experiences well into your future
A high-quality experience to feature in college applications
How to Find a Medical Internship
If you're interested in a summer internship, they are available, but you may have to do some work to find one.
Start doing your research in the fall—yes, almost a year before you would start!—so that you know application deadlines and have enough time to pull together your information and complete your applications.
Talk with your science teachers and guidance counselor. Ask if they are familiar with local programs. If they are potential references, ask them if they would be willing to write a recommendation.
Find programs by doing online searches. Search on terms like "medical internships for high school students" or "hospital internships for high school students" and include your geographic area and/or local hospitals and research institutes. You will likely see hospital programs that offer internships and can visit their websites to learn more in the search results. You may also find hospital jobs and internships for high school students posted on job sites like LinkedIn.
If you live in Massachusetts, I have compiled a list of medical internships for high school students.
Internship Eligibility
Many medical programs for high school students have program eligibility criteria such as age/grade, resident of a state or particular city or town, underrepresented populations, and availability to participate at a specific time.
Most require an application, so look for important application deadlines plus these required documents:
Transcript from your high school, so talk to your school's registrar about getting copies, and allow enough time for them to be generated
Letter(s) of recommendation (again, talk to your references well before the application deadline so there won't be a last-minute rush)
Resume
Understanding the eligibility criteria for each program is important! Be sure to read them carefully. You'll save yourself time by making sure you're eligible, so you don't apply to programs that you're not eligible for. And you may find that you have a good shot at getting into a program if you have special eligibility characteristics. Just as scholarship money is sometimes available only to a very specific demographic, which increases your chances of getting it, some internship opportunities can be focused on very specific criteria. If you meet them, that could be to your benefit—you'll be competing with fewer people for the opportunity! So look carefully at the eligibility criteria for each internship.
Conclusion
A medical internship or volunteer experience can be an important factor in deciding on your academic and career direction—even if it ends up helping you rule some pathways out! Depending on the program you participate in, there is also the potential for college scholarships (for example, see Mass General's MGH College Scholars program).
You may be surprised to find out that these kinds of internship opportunities are also available for college students, so if doing a high school medical internship isn't an option, you could still participate later if you want the experience. And if you're a current college student—it's not too late!
Medical internships give you an immersive, on-the-ground, hands-on experience so you can figure out where you'd like to fit in the multifaceted world of healthcare. And they can often be an important factor in your future academic and career path. It's well worth the time researching the ones near you.