Happy fall everyone! I am hosting the Boston STEM Fair on Sunday, October 27 at the Lexington High School. Spend a fun and lively afternoon exploring after-school and summer programs that will spark your child's interest as they explore, experiment, and learn about STEM. 
Here are a few additional activities I wanted to spotlight this month.
Astronomy Day– October 5 in Natick from 4pm-9pm
Join the fun! Solar Telescopes, Nighttime Telescopes, Mirror Grinding Demos, Galileo Show, Ham Radio Activities, Maker Activities, Planetarium Shows! Open to the public. Hosted by New England Sci-Tech and members of the Amateur Telescope Makers of Boston (ATMoB). Visit www.nescitech.org/astronomy-day/ for details and updates.
GoPeer– Free trial of tutoring services
Now that the school year has begun, are you looking to find a tutor for your child? GoPeer is in the MassChallenge Boston accelerator and they pair qualified college students with K-12 students for 1-to-1 online tutoring lessons. GoPeer's live learning platform features a secured online classroom, face-to-face video conferencing, virtual whiteboards, and saved lessons for easy review and reference. GoPeer is giving a free tutoring lesson to all BostonTechMom readers! Use the code FREE60 to get a free lesson. Claim your free lesson here.
Work in STEM? Connect with students during STEM Week Challenge – Opportunities to engage virtually and in-person
This October students are tackling real-world zero waste problems, and need your help! An estimated 60,000+ K-12 students from 400+ schools across Massachusetts will develop solutions for everything from how to reduce food waste through better food preservation, to reducing energy and plastic wastes by creating solar-powered and extraction devices, to increasing the circular lifecycle of electronics. Share your expertise with students as they gain STEM knowledge and skills to create prototypes. Learn more and register at stewmweekchallenge.org.
Whether you're about to volunteer for just an hour or several hours, want to engage virtually or in person, there's a way to get involved! Three key ways are:
Virtual consultant:

Connect with students and teachers right from your desk by serving as a consultant – offering advice, answering questions, and providing feedback online.

 Month of October, especially Oct 21-25 (1+ hour(s) commitment)

Showcase judge:

Volunteer as a judge for the week's culminating event where students will present their work to leaders and industry professionals at an exciting location.

Reggie Lewis Center (Boston), morning of Oct 25 (2-hour commitment + travel)

Virtual project judge:

After STEM Week, review project work submitted by students across the state to help choose winners in several categories!

Flexible location: Oct 28 – Nov 8 (3+ hour commitment)
Questions? Reach out to Andreina at [email protected] or visit stemweekchallenge.org
Public Telescope Nights– Tuesday and Friday evenings in Natick
Have you seen Saturn's rings or the bands on Jupiter? The public is invited to an evening of astronomy with New England Sci-Tech at 16 Tech Circle, Natick. They open on Tuesday and Friday evenings 8:00–9:00 pm this fall, weather permitting. Saturn and Jupiter will be visible for a few more weeks. Depending on staff availability, they may offer inside activities as well, such as planetarium shows, touching a rock from outer space (70 lb meteorite!), weighing yourself on the moon and planets, visiting the astronomy classroom, viewing the 3D astronomy displays, selfies with the R2D2 robot, operating the Mars robotic arm to pick up Mars rocks, and more. Families with young children should check the weekly calendar for occasional astronomical events or special children's programs. Visit www.nescitech.org/public-telescope-nights/ for details and updates. Free event.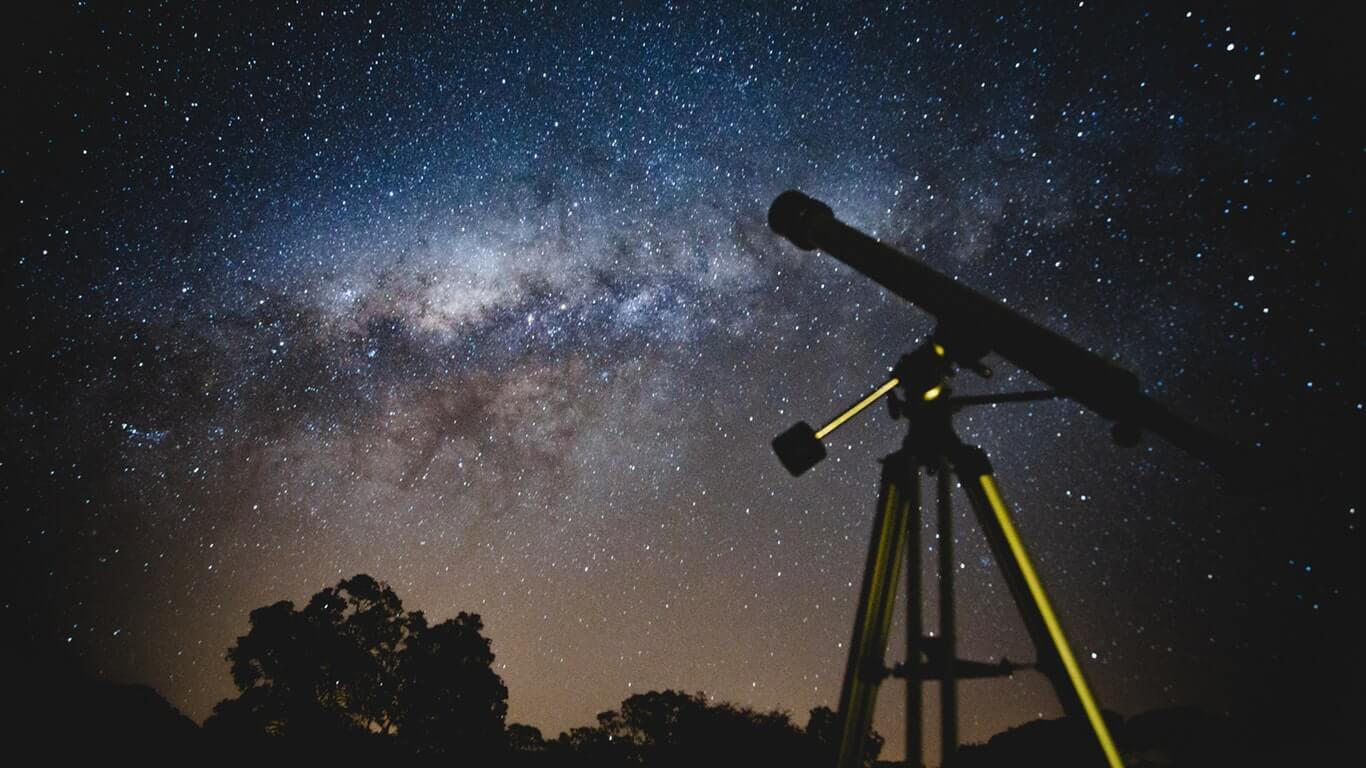 Here is a list of free and affordable STEM activities to consider this month. Enjoy!
October (various dates): Hands-on engineering and design programs are offered by the MIT Museum in Cambridge. Free with Museum admission. (Ages 12+)
October (various dates): Microsoft Stores in Boston and Burlington are holding free STEM programs for kids ages 6+.
October 4: Free Friday night admission to the Discovery Museum in Acton.
October 6: The Museum of Science is hosting its inaugural Sci-K 5k fun run along the Esplanade. Register now. Adults: $35 and Children (under 13)  $18
October 9 +14: Empow Studios' Nanocamps in Lexington and Newton provide a one-day camp program, where kids create a project from start to finish. NanoCampers get the opportunity to develop their video game levels, script short animation films, or build and program interactive robots! Cost: $120/program
October 9: Code Ninjas Day Camp in Wellesley is hosting an App Challenge and Hack-A-Thon. Kids design an app to change the world, in the morning learning the tools using MIT App Inventor and in the afternoon the Hack-A-Thon begins. Cost: $95 per child/full day
October 13: Celebrate National Chemistry Week at the Museum of Science. Participate in engaging hands-on activities all about the chemistry of metals facilitated by guest educators from local colleges, universities, and organizations. Free with Exhibit Halls admission. (Grades 2-12 and adults)
October 14: Code Ninjas Day Camp in Wellesley hosts "Robotics – Put on those engineering hats!" Time to build and program some robotics. A day full of hands-on creations and coding. Cost: $95 per child/full day
October 17: The Harvard-Smithsonian Center for Astrophysics is hosting an observatory night, featuring a nontechnical lecture and telescopic observing from the observatory roof if weather permits. Free for the public.
October 19: Learn about the science and magic of optics at Science on Saturday, presented at MIT Lincoln Laboratory in Lexington. Register for this free event for ages 5-17 and adults.
October 19: Girl Scouts of Eastern Massachusetts is hosting its first Cyber Challenge at UMass Lowell. In this scenario-based competition, Girl Scouts are transported to the future – and a moon colony has been cyber hacked! Girls will partner up into response teams to identify the cyber hackers, shut down the attack, and save the colony. Register now. Cost: $10/Girl Scout and $50/non-Girl Scout 
October 19: Celebrate National Chemistry Week at the Boston Children's Museum and explore the chemistry of the metals that are all around us, from the ones you wear to the ones you eat.
October 20: Join the 3rd annual MassRobotics Robot Block Party in Boston's Seaport Innovation District. Check out the latest in robotics and experience exciting demos of the products that will shape our future. Free event.
October 21-25: Massachusetts STEM Week 2019 is a statewide effort to boost the interest, awareness, and ability for all learners to envision themselves in STEM education and employment opportunities, and compliment the formal instruction happening in the Commonwealth beyond STEM week. There are programs and activities both in and out-of-school.
October 24: Middle and high school students and their families are invited to STEM Career Night in Leominster. Have fun, enjoy music and food, and learn about different careers in science, math, engineering, and technology.
October 24:  Enjoy seeing groundbreaking science at the Fall Innovator Symposium at the Acera School in Winchester. This event is free and open to the public.
October 25-26: CreatedBy brings together artists, engineers, inventors, fabricators, and local makers for an all-ages event featuring exhibitor showcases, hands-on workshops, demonstrations, talks, performances, food, and more at the Boston Children's Museum.
October 26: WTS-Boston's Outreach group, Transportation YOU, has teamed up with MassDOT and the MBTA to host the 2019 Transportation YOU Boston Summit. Open to all girls ages 8-18, this fun-filled day is designed to open students' eyes to the many different aspects of the transportation industry and the variety of careers available within the industry. The event is free to all participants and will include hands-on activities and workshops led by transportation professionals (and free lunch!).
October 27: Attend the Boston STEM Fair in Lexington and discover STEM programs and activities for your kids. Free event + open to the public.
October 29: The Boston Chapter of Black Girls CODE invites girls, between the ages of 7 and 17, and their parents/guardians, for a spirited and lively evening of conversation and connection, featuring some of the Boston area's leading voices of Women of Color in STEM. Free event. Space is limited – please register ahead to reserve your seat.
Coming in November
Register for Splash programs at these universities: MIT, Northeastern, Boston College, Brandeis, and Clark University.