It's back-to-school and that means you can look forward to upcoming STEM activities in the next few months. Many STEM providers have re-opened their in-person programs (yay!), so be sure to check with your local organizations and see what they're offering.
If you're looking for an online afterschool program, look at my latest article about fall online STEM classes. There are opportunities to create websites and mobile apps, learn to operate a ham radio, make robots, explore digital animation, perform science experiments, delve into biotechnology, and more. For most of these programs, kids will attend scheduled, real-time, instructor-led online classes, sometimes in small groups of students from around the country, sometimes with a small group of kids at your home or one-on-one.
Here are ideas for fall activities and events—many are free! I hope you enjoy exploring the possibilities.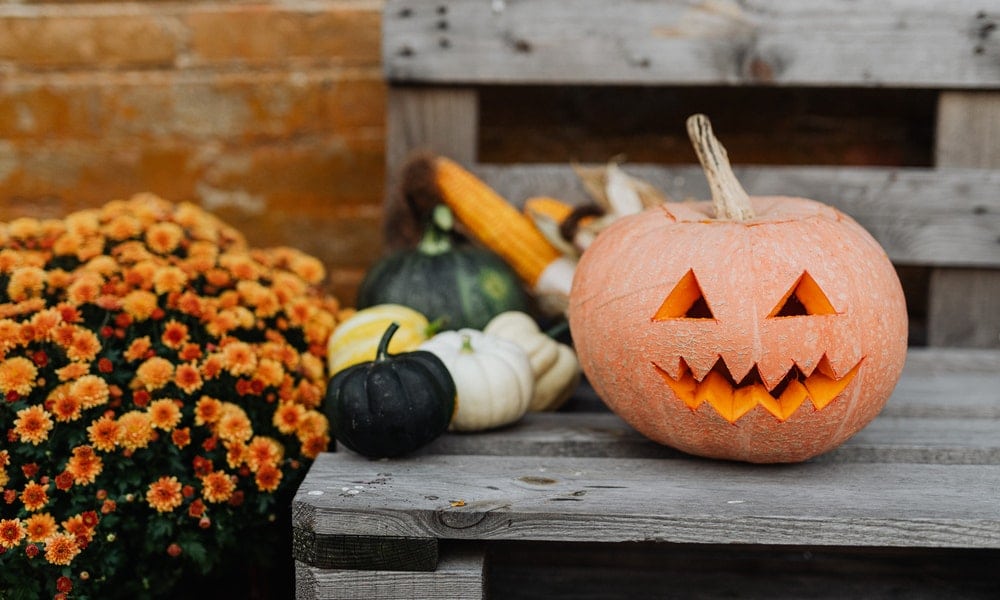 Activities
Discover coding workshops, travel adventures, and museum tours with Microsoft Store's free virtual online workshops for students. Visit the website to check out the variety of programs and sign up.
A new season of CyberPatriot, the nation's largest youth cyber defense competition, will be starting soon. Teams of high school and middle school students are challenged to find and fix cybersecurity vulnerabilities in virtual operating systems. Using a proprietary competition system, teams are scored on how secure they make the system. Top teams advance through the online round of competition, and the best advance to the in-person National Finals Competition. Teams must register by October 5.
Join a Girls Who Code Club and explore coding in a fun and friendly environment. Clubs are free programs for 3rd-5th and 6th-12th grade girls and non-binary students to join a sisterhood of supportive peers and role models using computer science to change the world. They can be held in person or entirely online. Find a club in your area or learn how to start your own club.
Learn about entrepreneurship programs for kids and teens in my recent article. It's all about developing an entrepreneurial mindset when you're young. Get ideas about programs, classes, and clubs your child can participate in. Kids will learn to bring a curious mind to solving problems and get comfortable working in an environment that tolerates risk, rewards creativity, and features some degree of ambiguity.
Every year members of Congress across the country challenge students in their districts to create and submit original apps for a chance to win the Congressional App Challenge (CAC). The winners of the challenge are publicly recognized. To be eligible to participate in the Congressional App Challenge, you must be a middle or high school student at the time of app submission. Students may register as individuals or as teams of up to four. Students may compete in the district they reside in or in the district where they attend school. Students can register and submit their original apps through November 1.
It's common for teens to participate in community service today. If your child loves tech, STEM volunteering could be a rewarding experience and beneficial to your community. Learn how students are finding and creating STEM community service activities.
Teens interested in research and science can publish their research before going to college with the Journal of Emerging Investigators, Inc., a peer-reviewed scientific journal. Learn about their free mentorship program.
Events
September
Applications opened on September 1 for NCWIT Award for Aspirations in Computing (AiC). This annual award is open to 9-12 grade women, genderqueer, or non-binhttps://www.massrobotics.org/project/events/ary students for their computing-related achievements and interests. The Award for Aspirations in Computing (AiC) offers a national and regional competition to increase young women's participation in computing nationwide. Through the Award process, girls have an opportunity to earn scholarships for college, find computing internships, make connections with a network of over 20,000 technologists, and discover resources to increase their knowledge of technology. Learn more about the award process and apply online by November 5.
Celebrate Museum Day on Saturday, September 18, a one-day event in which participating museums and cultural institutions across the country provide free entry to anyone presenting a Museum Day ticket. Participants are allowed to download one ticket per email address. Find a museum and get your tickets.
October
MassRobotics will be hosting the 4th Annual Robot Block Party on Saturday, October 2, 11:00am – 4:00pm at Seaport Boston – in and around District Hall. Attend one of the world's largest festivals around all things robotic. See the latest in autonomous vehicles, drones, and the future of work and homes. Free and open to the public.
PreHacks is a free one-day virtual learnathon consisting of non-stop workshops and activities led by the TechTogether team. This program is designed to serve people of marginalized genders and will be held on Saturday, October 9 and 31. Each attendee will walk away with a basic understanding of hackathons and programming fundamentals by the end of the program. Register for an upcoming event.
The CreatedBy Festival is a family-friendly annual opportunity during Mass STEM Week to be inspired by local artists, technologists, makers, and creatives. Free virtual workshops, demos, and STEAM activities will be held October 18-22. All activities can be viewed from an elementary school classroom or home. An in-person hands-on festival will be held on Saturday, October 23 at the Boston Children's Museum in Boston, MA.
USA Science & Engineering Festival runs October 18-24. This is a free virtual STEM Expo for K-12 students, educators, and families. Register groups and individuals.
High school seniors will have the opportunity to compete in Fairfield University School of Engineering's inaugural hackathon competition, StagHack. The competition will be offered in two formats: in-person at the Dolan Event Hall on October 23 in Fairfield, CT and virtual on October 24. At the hackathon, teams will collaborate with mentors to solve real issues in the biomedical and healthcare industry. The free competition is open to any high school senior interested in the STEM field. No prior knowledge of coding is necessary just an interest in solving problems. Learn more about StagHack and register today.
Grab your cloak: the EcoTarium in Worcester, MA is in disguise this Halloween! Join the educators for sneaky science programs about animal camouflage, invisible forces, and secret powers, then join the wildlife keepers to learn about the treats and training that enrich their resident animal's lives. This in-person event will be held on October 23 & 24 @ 10:00 am – 4:30 pm. For maximum fun, test drive your Halloween costume – or come in disguise! Free with museum admission.
November
Join thousands of students and make an app or a game in Virtual CodeDay on November 12-14. No prior experience is needed. For students ages 13+. Register for this free event.
Northeastern University is hosting a fun, free event for high schoolers to take one-time in-person classes taught by Northeastern students! Splash will be held Saturday, November 13 on campus from 8:30am-7:40pm, and lunch and t-shirts will be provided for free. Splash will require masking at all times and will comply with all state and university health requirements. Registration opens on October 19.
MIT's popular Splash program for high school students will be held virtually this year on November 20-21. During the weekend, thousands of high schoolers take classes on STEM subjects taught by MIT students. Create an account, and you'll get an email when student registration opens in October.
December
Hour of Code, a popular annual event when students, teachers, and people from around the world can try a one-hour coding tutorial, will run December 6-12. Whether you're curious about coding or you already have some experience, there are activities for all ages and skill levels. Topics include science, math, and computer science to social studies, art, and music. Themed tutorials include Minecraft, Dance Party, Star Wars, Frozen, and many more. These free activities are perfect for doing at home with your kids and can be adapted to classroom curriculum and after-school clubs and libraries. Visit the website to view all activities and learn how you can host an hour of learning.
Inspire2Dev is hosting a Winter Coding Immersion event Dec 27-29. This organization is run by high school students who are dedicated to teaching middle school students to code. Class options include Python, Java, and HTML/CSS. Students will learn to code and develop a project with the help of their immersion leaders. Free event. No coding experience is needed. Sign up now.

Image Credit: Photo by Karolina Grabowska from Pexels