Would you like to share your enthusiasm and knowledge about STEM with other students? It's common for teens to participate in community service today, for a variety of reasons. If you love science and technology, enjoy coding, or are a member of a robotics or math team, STEM volunteering could be a rewarding experience for you and benefit the students you work with.
Think about what kind of volunteer work you'd like to do, then take some time to explore the possibilities in your community. STEM volunteer opportunities might not always be readily apparent, so be prepared to get creative and take initiative in finding them. If you're told that there isn't a volunteer program established, plan to describe how you might benefit the organization by volunteering, or even make a proposal—you may be pleasantly surprised at the response.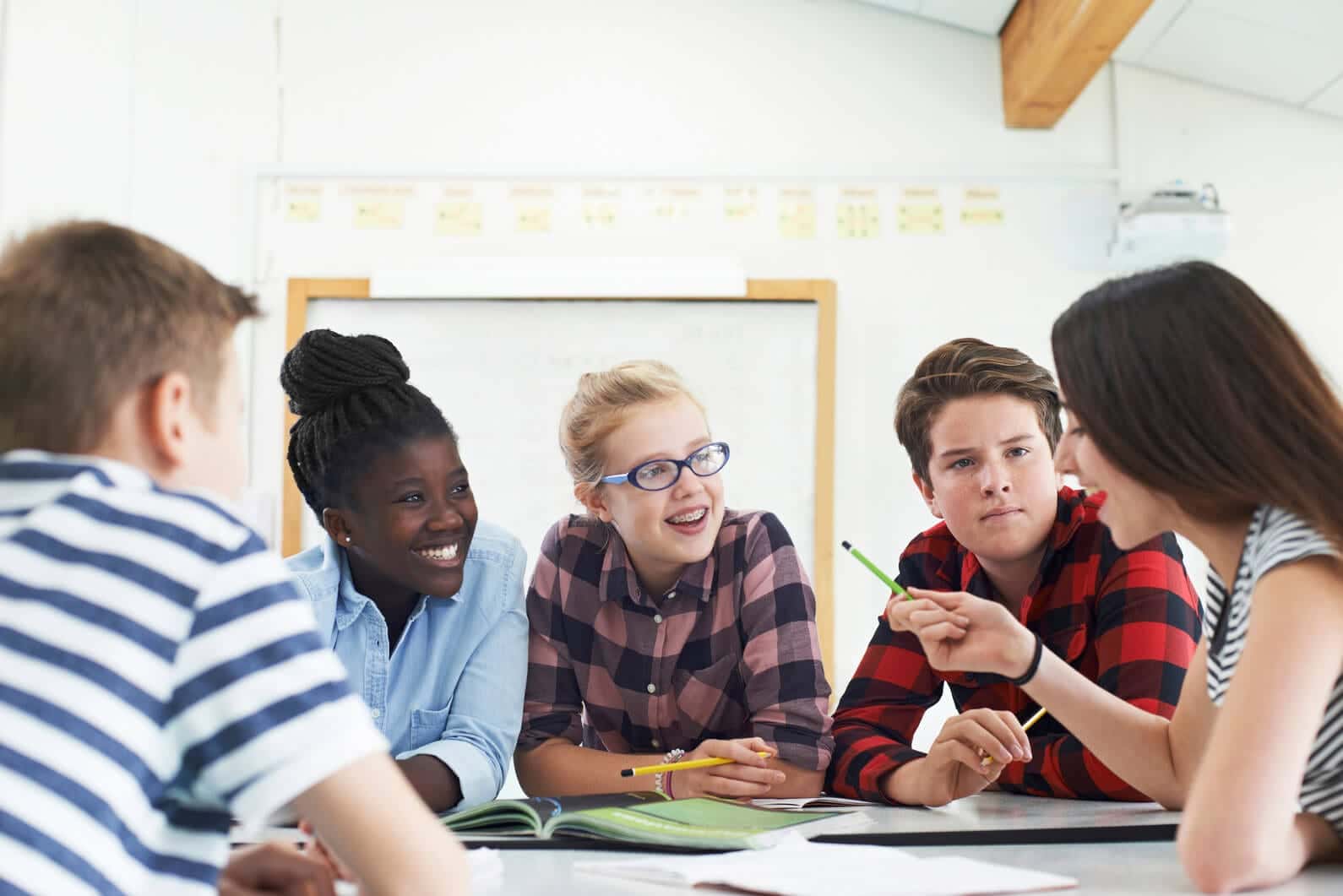 Community service ideas to get you started.
1. A great place to start is at your own high school, particularly the community service clubs. If your school runs a community service program, ask the coordinator if there are STEM-specific activities. But don't stop there: talk with your science and math teachers and guidance counselors to see if they are aware of opportunities as well, or will help you create one.
2. Find out if your elementary and middle schools' after school enrichment programs run STEM programs like coding clubs, LEGO leagues, and robotics programs. Ask if you can be a student assistant.
3. Use your knowledge to tutor other students in science, math, engineering, and coding.
4. Reach out to your local Girls Who Code Club and volunteer within the Club as a "Teaching Assistant" or take on other leadership roles within the Club.
5. Contact your local library: if they run STEM programs, see if you can assist. Many libraries start planning their summer program activities for children in the late winter and may be glad to line up summer volunteer assistance well before the summer. Ask if they offer IT training classes or technical assistance to adults and if there might be a role for a student volunteer.
6. Sign up for VolunteerCrowd, a free app that finds academic-related opportunities that inspire students and helps build a volunteer portfolio to impress colleges and employers. Volunteering with STEM-focused nonprofits shows you how what you learn in the classroom is used in the real world. AP Computer Science learners can teach younger students to code. Aspiring health care majors can intern in local hospitals. Future environmental scientists can volunteer as teen docents at a local aquarium. As you support your community, you learn valuable soft skills like collaboration, problem-solving, and leadership – qualities that will help you go far in life. 
7. STEM summer camps. A growing collection of summer programs and camps focus on STEM activities and training for kids. Some are offered by colleges and universities, while others are independent. Contact the ones that appeal to you and see if they could use a student volunteer assistant. It could turn into a future paying summer job, and in the meantime, you could learn new skills and share your enthusiasm about STEM with younger kids.
8. Search for local opportunities based on your zip code at VolunteerMatch and Idealist.
Start your own STEM organization.
Pick a topic you are passionate about and host events and activities or create resources for other students. Here are a few examples to show you the possibilities.
Finally, have you already done some STEM community service? I'd love to hear about your experience and any suggestions you have for other teens. Contact me at bostontechmom.com.