With the uncertainties of COVID-19, the summer camp experience will be different this year. In some states it may be permitted, while in others it will not. How can you give your STEM enthusiast an absorbing, structured summer experience without sending him or her to an in-person camp? In response to this need, a number of organizations are offering their STEM programs online this summer. 
If you are looking for options where your kids can get exposure to STEM from home, here is a curated list of online opportunities, some local, some offered by national organizations. If you would like to expand on this list, I suggest contacting your local colleges and universities to see if they will be offering online STEM programs for children and teens.
The programs on this list are for all ages, experience levels, and interests. There are opportunities to learn to code, design video games, build with LEGO pieces, explore digital animation, perform science experiments, and more. For most of these programs, kids will attend scheduled, real-time, instructor-led online activities, sometimes in small groups of students from around the country, sometimes with a small group of kids at your home, or one-on-one.
Each program is uniquely designed, so visit the website or contact the organization to learn about the curriculum, timing, age range, technology requirements (e.g., computer, microphone, speakers, internet) and cost. These programs generally do charge a fee. (Stay tuned because I will continue to share free online activities in the next few months.)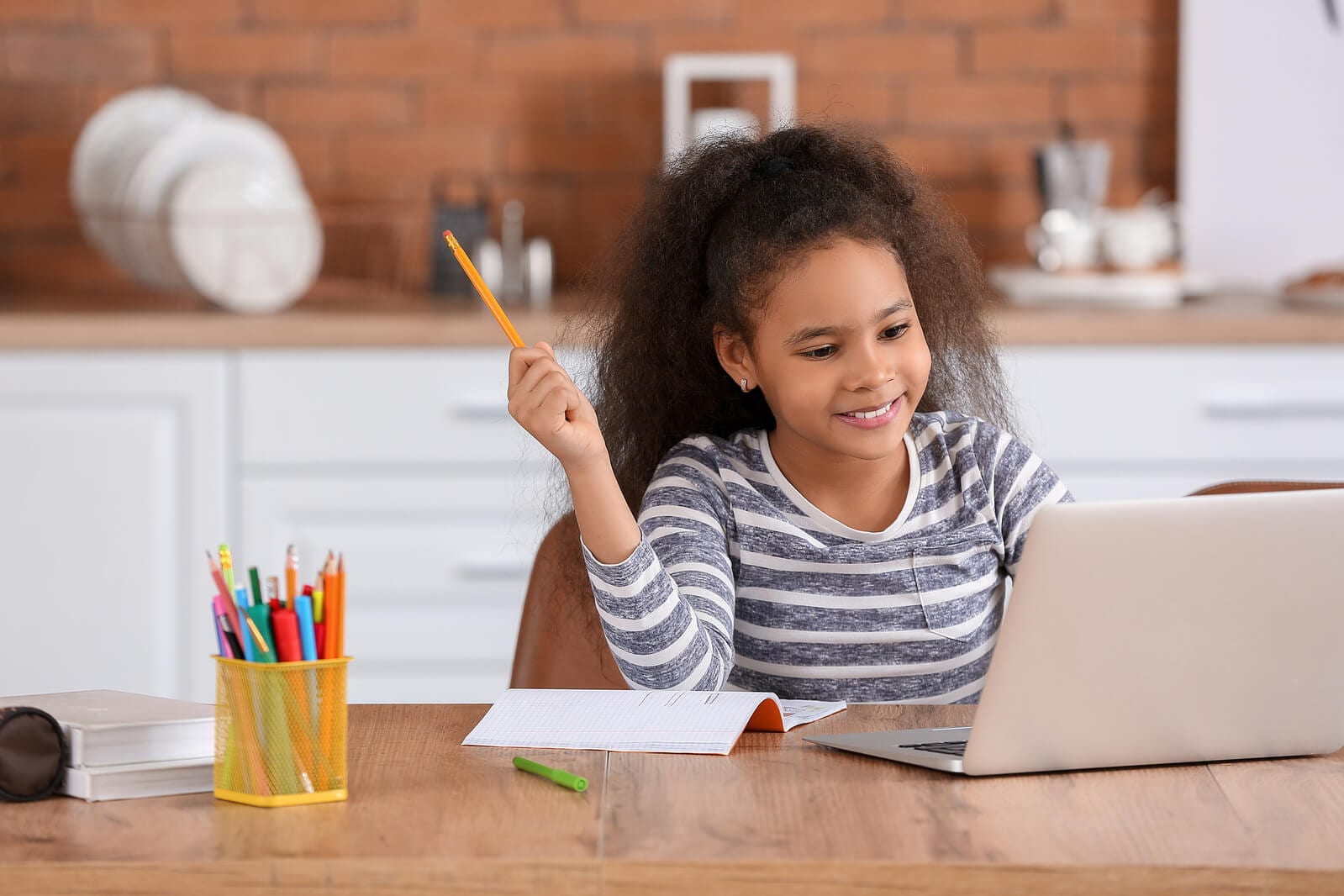 While it may be disappointing to not have summer camp to look forward to, this year's social distancing limitations don't have to prevent your child from having fun, keeping occupied, following where their curiosity leads, and interacting with other children. With some creative planning, their online learning adventures may open up new avenues and give them a memorable summer experience that they will look back on with satisfaction and enjoyment! 
Acera School is offering online summer camps for kids age 4 and up. Camps focus on engineering, robotics, coding, science, electronics, and more.
Analytics Head Start is a 2-week instructor-led live online summer program for high school students—an enrichment program for young minds to take a more in-depth look into the exciting world of data mining and data visualization. 
Boolean Girl, a non-profit organization normally hosted at Virginia Tech, is offering live, instructor-led online summer classes and camps. Small class sizes, virtual office hours, and instructor check-ins between classes give students individual attention and ensure their engagement and progress. 
Boston Leadership Institute is offering Pre-Med Task Force, a series of projects aimed at making a difference through innovation, research, and community service and led by an MD and teacher at one of the nation's premier high schools.
Boston STEM Lab offers summer hands-on virtual classes for ages 3-5 and 5-8 with live stream video and personalized guidance. Students perform experiments, science-arts projects, engineering challenges, and/or games as they learn about chemistry, physics, or biology.  
Code Wiz is offering camps and classes for kids right from the comfort of your home. Their safe and supervised online classes and camps are structured to keep children ages 7 – 17 engaged, learning, and socializing through summer with a variety of options to choose from and a small staff to student ratio to ensure they receive maximum attention from the coding coach.
Codeverse offers week-long virtual camps where kids learn to code, build unique mobile games, submit apps to the Codeverse App Store, attend virtual field trips, win prizes, and more. Designed for kids ages 6-13. 
CodeWizardsHQ is an online coding school for kids and teens ages 8-18 and their summer program starts on June 8. 
Coding with Kids is holding live online camps in Minecraft modding, Roblox, Scratch, Python, web development, and more.
CS Recitations is offering several online coding classes this summer including their popular 60-hour JavaScript intensive for students in grades 8+ as well as private and semi-private online coding sessions for all levels taught by expert faculty. 
Edge on Science runs in-person engineering and science camps in MA and NY and if that isn't possible this summer, they plan to host some virtual week-long programs.
Empow Studios lets kids have fun learning coding, robotics, film & animation, Minecraft, engineering, and more in their new virtual summer camps.
Forsyth Institute introduces middle-school-age students ages 11-14 to the exciting real-world of scientific research through the Junior Student Scholars Virtual Science Summer Camp.
Girls Make Games is an immersive two-week long game development program for middle and high school girls to be held in July 2020. They are developing distance learning options, including virtual/online workshops, live-streams, seminars, and summer camps this year.
GreenApple Campus' small group Live Virtual Camps are collaborative, interactive and engaging, with hands-on and digital activities, live instruction, and experienced GreenApple staff. Make a stop motion movie or animated short, create a VR tour, enter the CodeLab with Python or Java, make a game in the GameLab with Unity, be a Young Inventor, or learn about space and new worlds as Future Explorers.
Guardian Adventures encourages kids to be a hero at STEM-based Wizards & Warriors and Zombie Online Camp where full-day week-long educational excitement is just a click away. Live instructors become costumed characters, providing homebound heroes with interactive puzzles, games, and monsters to battle while they use STEM education to overcome obstacles in our online world as well as their own home. 
iD Tech has been offering high-quality online and in-person technology education for over 20 years, including Virtual Tech Camps for small groups and Online Private Lessons, both happening now.  
Juni Learning's online Python coding camp is for students 11+ years of age looking to fast-track their learning with 15 hours of live instruction and over 60 hours of supplemental videos to keep. 
Kids4Coding is now offering virtual-tech camps for kids and teens June 1-Aug 21. Private group camps available for 3-5 students. Join over 10,000 Kids 4 Coding alumni since 2014.
KTBYTE is a Computer Science academy that provides advanced material for kids within the ages of 8-18 years. Classes will be offered all summer using their unique, in-house designed coder classroom that allows for live web conferences with their instructors. Free trial sign-up.
LetGoYourMind will be guiding kids to build wacky motorized LEGO brick Amusement Park rides using instructional videos and Powerpoint. Each child will receive a sanitized LEGO kit for the week. 
National Inventors Hall of Fame's Camp Invention Connect is where hands-on creativity meets virtual collaboration for grades K-6. 
New England Sci-Tech offers a wide variety of STEM enrichment online classes and activities. 
Ocean Protection Advocacy Kids (OPAK) is running a virtual week of ocean art, music, and science for grades 4-12 via Zoom. 
Penguin Coding School is hosting online coding camps for ages 6-18 with a mix of group classes, 1-1 sessions, and offline activities between 10am-3pm available in June-August.
Play-Well TEKnologies' classes allow you to tap into your imagination from the comfort of your own home with the guidance of an experienced Play-Well instructor and simple pieces from your own LEGO collection – all while connecting virtually with other young LEGO engineers. Students will explore their creative boundaries, learn new building techniques, and connect their projects to practical real-world STEM concepts, with a focus on open-ended builds that do not require special LEGO pieces.
Russian School of Mathematics' courses are moving online this summer. Students in grades K – 12 can choose from courses that will reinforce knowledge and prepare for the year ahead, math competition courses that provide additional challenge, and test prep courses.
SummerTech's virtual experience this summer will include a full day's schedule of small-group, live-instructor classes, electives, social events, gaming events, and guest lectures.
sySTEMic flow is running a 5-week online math course for students in the 6th-12th grade. Classes will vary from 3-5 hours a week and students can meet with the instructors during the weekly office hours sessions.  Register by June 26 for session I which runs from July 13-August 21.
The Business of Doing Good offers small (limit of 8 kids aged 10 – 14) 6 one-hour session mini-courses on social entrepreneurship. Beginning the week of May 18, topics are Communication, Personal Branding, and Girls Social Entrepreneurship.
The Makery is hosting Summer Online Programs for Youth, a makerspace experience in a fun and relaxed summer format from the comfort of your home. Tiny Home Design, Food Meets Tech, Hands-on 3D printing, and loads of safe fun. For 5th & up.  
The Math Club of Lexington, an enrichment program for 3rd – 8th-grade students, is offering Pre-Algebra, Algebra, Geometry, and Advanced Geometry classes this summer. Classes combine online instruction, self-paced problem sets, and optional study groups offered daily. 
Ti2's Living In Nature's Lab program gives students ages 5-15 the opportunity to discover their natural surroundings and compare it to an English one where the Ti2 Virtual Field Station is located (outside of London). Students will be given structured explorations each week that will enable them to discover, identify, compare, and learn about their natural surroundings with an evolutionary biology scholar and long-time naturalist.
Tufts Center for Engineering Education and Outreach (CEEO) will run online workshops that revolve around open-ended, engineering design challenges.
United Nations Association of Greater Boston allows students to step into the role of a diplomat and build skills for life and leadership during the virtual Summer Institute in Global Leadership program.
Vidcode is offering several one-week summer camps, including Intro to JavaScript, VR Camp, and Web Development. All sessions are for students aged 12-17 and have no prerequisites – students don't need any coding experience to take part in the camp. 
Z-kai Learning Lab is offering online courses in robotics, math, and coding this summer for ages 5 -16 during morning and afternoon sessions.