In this monthly roundup, I am continuing to share STEM activities your kids can do at home for free. 
If you want more ideas for learning opportunities that won't require a lot of your time, check out my recent post that includes fun and free kid-friendly activities.
And, if you are looking for a structured activity that is led by an instructor (fees associated), look over the growing list of organizations offering live online STEM courses for kids.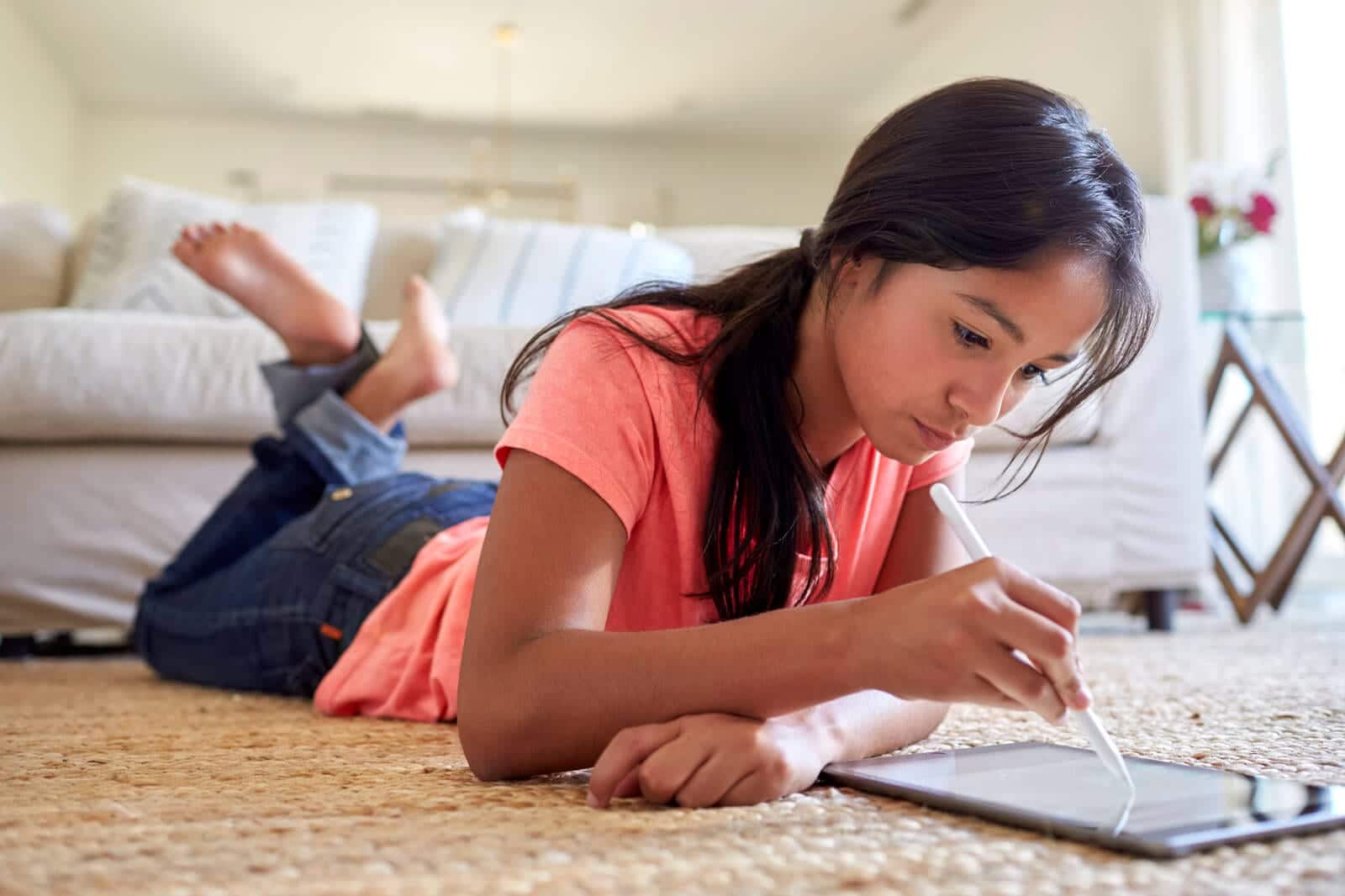 MIT has launched Full STEM Ahead, a collection of resources that MIT is putting together for teaching and learning online. MIT is curating existing resources for K-12, higher education, and workforce learners, as well as providing a weekly package of relevant materials for K-12 students and teachers.
The Edgerton Center K-12 Maker team is creating a Weekly Package for K-12 teachers, students, and parents. Each week features a different theme such as outer space, invention, and music and includes a set of videos, resources, and online/offline activities for different grades.
The Museum of Science in Boston is hosting MOS at Home, featuring live presentations throughout the day, creative engineering projects, podcasts, kid-friendly activities, and more.
Einstein's Workshop, a STEM workshop focused on encouraging kids to make, design, build, code, and learn together, wants to help make things a little easier by providing parents with free, trustworthy virtual classes and tutorials to help entertain and educate. Visit Einstein's Virtual Learning Workshop every day for new interactive content.
Amazon Future Engineer is providing free access to sponsored computer science and robotics courses in the US, which is for independent learners grades 6-12, teachers who are remotely teaching this age group, and parents.
The Ashoka organization (social entrepreneurship) has reached out to Edge on Science (science and engineering summer camps), inviting youth to submit their solution to an environmental challenge. The deadline for submitting a proposal for the "Our Planet, Our Purpose: STEM for Changemaking Challenge" is May 14. Twenty-five winning proposals will receive $1,000 seed funding and an all-expenses-paid trip to General Motors' Detroit, Michigan headquarters, in July, for the Changemaker Summit, a two-day immersive experience with mentorship, coaching, and skill-building.
John Aviste, the founder of Edge on Science, is offering to mentor teams as they prepare their project proposals. This is a great way for children, to not only apply their skills and knowledge, but to advance them. To work with John, start here: Our Planet Our Purpose.
Boston University is offering three online summer programs for young women. There is no tuition cost but there is a nonrefundable registration fee of $50. The deadline for applications is May 15.
Codebreakers

is a program for young women who are currently either freshmen or sophomores in high school and who are interested in learning about computer security. 

AI4ALL

is a three-week summer program focused on Artificial Intelligence (AI) for young women who are currently sophomores or juniors

in high school.  

Artemis Online

is a 4-week summer program for rising 9th-grade girls focused on computer science. 
Collegewise is addressing the impact of COVID-19 on college admissions by hosting webinars and Facebook Live AMAs (Ask Me Anything) each week. All to help you navigate the pressing questions and the rapidly changing admissions landscape. Get the schedule of virtual events.
Science and Us is a youth-led organization that helps high school students discover science communication, media, policy, and more through in-person Makeathons. Due to the ongoing COVID-19 pandemic, Science and Us has decided to take an online approach to their Makeathons and build an online community of students interested in science communication, known as the Science and Us Community. Interested in participating? Apply here to join.
Every Wednesday, the team at Code.org teaches computer science to children at home while school is closed in a live weekly webcast. Sign up here.
Life science company MilliporeSigma is helping parents engage their young scientists at home with simple and interactive science experiments, available on its Curiosity Labs at Home website. Here, brief videos demonstrate how to conduct a variety of experiments step-by-step. Each video is paired with a one-pager that outlines supplies needed, instructions, fun facts, and the science behind the experiment.
Tumblehome Books, a Boston-based non-profit publisher of STEM books for kids, has launched a new program called "Read, Review, Repeat." The aim is to get STEM books into kids' hands (for free) and all they ask in return is for you (the parent, teacher or librarian) to leave a review on Amazon (good, bad, or indifferent). If you like the process and want to receive more books, you just need to post a review and request your next book.
CodeWizardHQ created some STEM printable activities that teach basic principles of coding.
I Can Be What?! is an engaging YouTube series that gives kids a sneak peek into the world of STEAM careers. Each episode explores a unique job, highlighting what makes it fun, as well as the responsibilities, skills, and education needed to get into the related career field.
The Museum of Discovery and Science (MODS) in Fort Lauderdale has launched virtual learning videos with accompanying activities.  In these delightful videos, the museum staff conducts science experiments, does animal demonstrations, and gives you ideas for activities you can at home.
The team at Candlewick Press launched a book-based, easy-to-navigate resource site that features learning material, activities, podcasts, and videos for all ages. This is another great resource for families and it happens to include many of my favorite children's books.
Bayer has launched a new online STEM-based tool geared for students who are 5 to 15 years of age. Science at Home with Bayer features new biweekly content that includes fun science facts, hands-on activities and experiments, kid-friendly recipes, and interviews with Bayer scientists conducted by their new young co-workers. The Science of Staying Healthy, The Science of Growing Food, Good Bugs vs. Bad Bugs, and Science is in the Air are just a few of the featured topics. 
Educational programming platform Tynker has created 15 free coding resources for teachers and students.