If you are working from home and your children's school is closed, you may be scrambling to find activities to engage their attention while you work. While there are many online resources for kids—with more being added every day by great organizations of all kinds—many of them require parental assistance or attention. And while many of them have educational value, some parental involvement and interpretation may be needed to connect the material to what your child already knows or has studied.
Are you looking for a more formal, instructor-led online learning experience? One that could be especially helpful for you and also ensure your child is occupied, engaged, and learning without parental assistance?
The list below showcases companies that offer live, interactive STEM courses led by trained instructors. Some of these companies have offered online courses for some time, while others are quickly adapting their in-person offerings into new online courses in response to COVID-19, so that kids can continue their STEM learning at home.
If you are looking to schedule your child with courses that have a pre-defined curriculum, are largely project-driven, are held at set periods of time and often have pre-defined deliverables, here are a few options. These programs typically are offered at least one time per week and many offer more than one session per week. Each program has a unique curriculum, schedule, and tuition cost, so visit each website for details. 
Please note that I expect this list to grow in the next few weeks.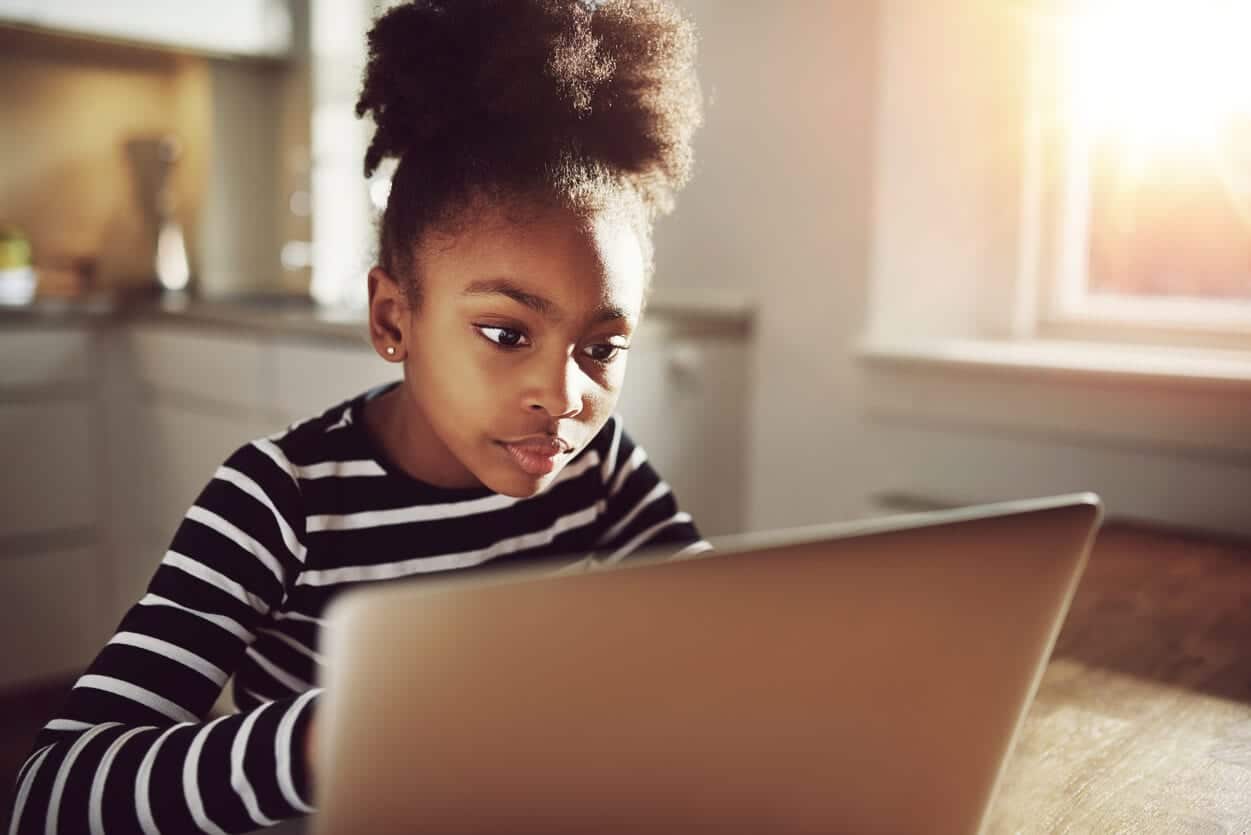 Empow Studios teaches kids to design, build, and code STEM and tech projects in after-school classes and summer camps in Massachusetts. In response to the Coronavirus, they will be offering virtual classes for students around the country. Kids can have fun learning coding, robotics, film and animation, Minecraft, engineering, and more, all taught by live instructors in small classes. Empow's expanded virtual classes begin March 23; find detailed information and subscribe here.
Juni Learning is an online computer science and mathematics academy that offers private, online courses to students from ages 8–18. 
Structured Courses
Juni students follow a structured course sequence to accelerate their learning. Juni is currently offering discounts and freebies on their private classes for students 8–10, and private or self-paced classes for kids 11–18. You can request additional information here: join.junilearning.com
Free Hackathon
Juni is running a free, online hackathon in April for kids! In this event, kids will compete nationally in Python, Java, or Scratch. Register by April 7th. 
This is a unique opportunity for kids to show off their creativity and build collaborative coding skills. The February 2020 Hackathon hosted over 300 student contestants nationwide. A participant may compete solo or in a team and must be a US resident over the age of 5.
Juni welcomes a wide range of ages and coding levels, with three leagues to compete in:
Explorer: For elementary school students who have been coding for more than 6 months in Scratch. 

Jr. Varsity: For middle/high school students who have been coding for more than 6 months in Python or Java. 

Varsity: For high/middle school students who have been coding for more than 1 year in Python or Java. 
Every student (whether solo or in a team) who submits a project before the deadline will receive a certificate of participation. Winners of each league will receive prizes, including a $50 Amazon gift card for each team member.
To learn more or see winning projects from previous Juni Hackathons, visit junilearning.com/blog. Register by April 7 for the upcoming event at start.junilearning.com/hackathon.
iD Tech is a trusted leader in technology education with 20+ years of experience developing online and in-person STEM programs. They offer dozens of courses for kids ages 7–19, from Minecraft Modding to Machine Learning to Digital Design.
As families face working from home and school closures, the following live online options are available from iD Tech:
Online Private Lessons – Highly individualized and going on now. Bring a sibling or friend for free to stretch your family's budget. It's like saving 50%. No code required.
Virtual Tech Camps – Small-group live instruction, going on now. Tuition is $399 with code TOGETHER (you save $100).
The weeklong virtual camps are structured to have 2 hours/day of direct instruction time, and about 2 hours/day of self-guided activities for students to do outside of "class" each day.
Mad Science provides science enrichment programs around the country. Each local Mad Science franchise holds its own regional classes, and many are offering online classes daily. Visit the website to find a location near you. For example, here are the details for online classes at Mad Science Boston.
Mad Science also offers Loop Lab, a monthly science subscription box for kids 8+. This may require parental supervision, however. Use promo code LABCOAT19 for a free Mad Science lab coat.
Coding with Kids teaches computer programming to elementary and middle school students.
During the school closures, live online camps are being offered for ages 5–18 and live online classes are now available at increased capacity. New students of all experience levels are being accepted. Classes meet once a week for an hour and a quarter.
KTBYTE is a computer science academy in Lexington, Massachusetts. Their program offers beginner to college-level courses and competition prep. Normally, they offer in-person and online options year-round. Due to the changes caused by the outbreak, they have been able to leverage their online system and move all courses online.
KTBYTE is going to be offering 18-day courses for 5 days a week, Sunday–Thursday, starting 3/22 and 3/29. These classes will run 3.5 weeks and will be equivalent to the content of a full semester. Regular homework and office hours will be offered as well, which makes this a perfect opportunity for home-bound students to get an immersive learning experience.
KTBYTE offers free evaluation trial sessions, so if you are interested in joining one of their condensed courses but are not sure where to start, you can sign up for an online, live trial at ktbyte.com.
GoPeer is a tutoring service that provides low cost, high-quality tutoring services to K–12 students. Instruction is provided by college students and right now college students are giving free virtual tutoring (two hours per child, so many students can benefit) to families. THANK YOU, GoPeer!
Instruction is live 1-on-1 sessions with vetted college students in an online classroom using tools like real-time face-to-face video conferencing, photo/document sharing, and a virtual whiteboard/notepad to collaborate or edit essays. With everything going on right now, college students want to contribute something positive to the community! Request your free lessons.
Penguin Coding School in Lexington, MA offers online live coding classes for students in grades 1-12. From absolute beginners to advanced students, they offer classes in Scratch, HTML, Javascript, Python, and Java. During school closures, they are offering 60-minute classes between 10am-4pm for all levels that meet twice a week. 
CS Recitations in Natick, MA is now providing all of its computer science classes for kids and teens online. CSR is unique in its approach to building computational and logical problem-solving in a social and fun small-class environment.  All online sessions are limited to 5 students maximum. Students may choose coding classes in Scratch 3, Java, Python, JavaScript, HTML/CSS, and Bootstrap or they may choose math and coding competition classes. Private sessions and free consultations are also available. 
New England Sci-Tech in Natick, MA has a variety of unique online STEM courses. Bob Phinney, the founder, told me the amateur radio ones are extremely popular.
I would love to hear about your experiences with these programs. Please share your feedback and ideas with BostonTechMom!