In this article, I have compiled a list of sites with great online learning activities that are easy for you to access for your kids—some general educational tools, some that are STEM-specific, and some that are just fun. 
My goal is to feature activities that don't require a lot of effort on your part, so you can get started quickly and easily. Some are unabashedly educational, others are hands-on projects, and others are absorbing videos, helpful resources, and other activities. Many of these are free, too! There's a lot of variety here, so I hope you will find something that is well-suited for your child.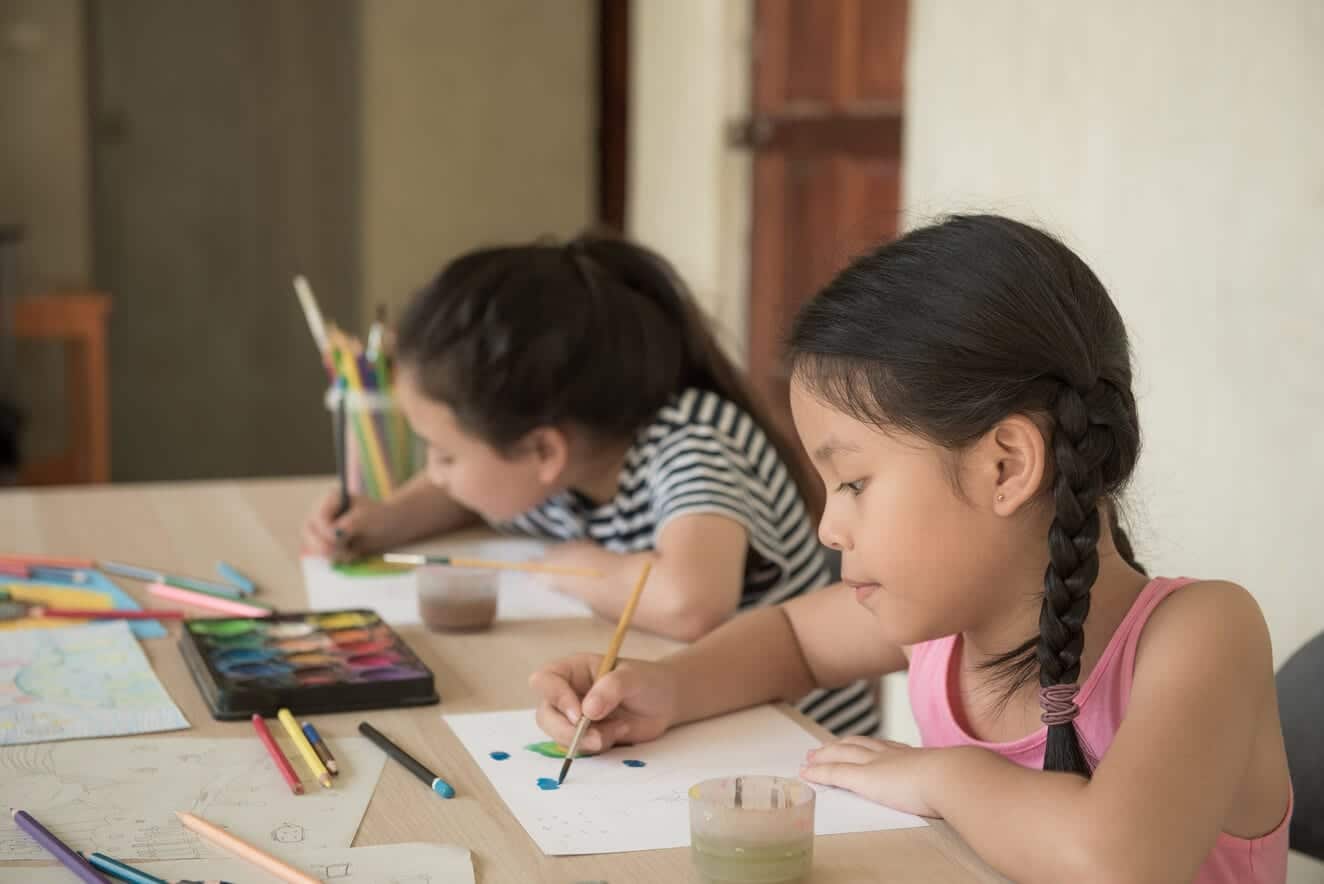 Online Learning Activities
Education.com is an educational site for PreK-grade 5. Parents can find lesson plans, projects, games, and activities for all kinds of subject areas (e.g., math, science, reading, writing, and social studies). Much of the material is free.
Explore these STEM podcasts and videos made especially for kids:
Seed Your Future, the nationwide movement to open kids' eyes to the power of plants and the rewards of green-collar careers has produced a series of videos for parents, teachers, and youth program leaders to do with their students. The series focuses on a variety of plant-experiments that can be conducted with minimal supplies and highlights the power of plants in fun ways. Popular titles include growing new plants from kitchen scraps, dyeing clothes with plant-based dyes, and a plant maze.  View all the videos and download a supply list and instructions. 
Get an introduction to coding by doing an Hour of Code. It's a website with free one-hour coding tutorials and activities for all ages, interests, and skill levels.
For the pick of the best Hour of Code activities, CodeWizardsHQ compiled 25+ free tutorials that cover Scratch, web design, CAD, cybersecurity, and other fun topics. There are even projects for Minecraft, Disney's Frozen, and LEGO to match your child's interests. Download a printable of the activities list too!
The American Royal, a nonprofit dedicated to agriculture education, has developed a virtual learning program about animals, food, and agriculture that is free for parents and teachers to use, whether in the classroom or at home. Each month, new videos will become available with a virtual tour, lesson plans, recommended reading, and short quizzes. Register now to access the program.
KidsGardening, a top leader in youth gardening education since 1982, recently launched the Kids Garden Community, a virtual platform connecting educators, parents, and community members with the skills, tools, and resources to inspire kids to get their hands dirty. The online platform is freely available to individuals or groups that garden with kids, whether they are brand-new or have years of experience. The Kids Garden Community is the place to ask questions, make connections, access resources, learn from fellow gardeners, and stay inspired! To join, visit community.kidsgardening.org.
Sign up for PBS KIDS' free newsletter that offers activities, tips, crafts, and more use to help kids learn at home.
Get ideas and instructions for STEM activities, science experiments, and creative hands-on projects that your kids can do at home, often with materials you already have around the house by visiting these delightful sites:
Science Sparks

:

 Easy science experiments for kids of all ages

Atenasciandplay

: Indoor and outdoor STEM activities for toddlers and preschoolers  

Rosie Research

: Learn about real science with fun and engaging videos, printouts, and programming.
Subscribe to Chop Chop, a fun cooking magazine for families, and get a weekly ChopChop Kids Club newsletter. Each newsletter offers a home-learning curriculum, a selection of pantry-based recipes, engaging and educational activities and games, and relevant step-by-step kitchen skills to practice and master. Cost: $20.95/year
Tinkergarten, known for outdoor-based early childhood education programs, offers Circle Time, connecting children with other kids through outdoor play in a 30-minute online weekly play session. Cost: $72/family.  
Beanstalk.co is home to live, interactive online activities and experiences for kids ages 3-6 on subjects such as STEM, art, music, feelings, adventure, and more! Their shows are created specifically to pull kids out of the screen and to get them interacting with the world around them. Started by a mom, Beanstalk's goal is to encourage imagination and inspire creative confidence in young kids. Cost: $19.95/month
The world's great museums have opened their doors with free virtual tours, as have children's museums, many of which also offer free video libraries with at-home activities and educational videos on a wide variety of topics. Check out the smaller museums and specialty museums, too, if your child has a special interest. 
Microsoft Stores offers free virtual tech workshops for kids including code your own video game, design apps, and build projects within Minecraft. Peruse the list of classes and register on their website.
Check out what your library has to offer online. Some libraries have activities like virtual scavenger hunts, brainteasers, and escape rooms for kids, and subscriptions to online services like CreativeBug (online craft projects), Lynda (free online courses in business and tech), and Ancestry (for older children and teens curious about their family history), to name a few, plus live homework help and writing tutoring, storytime, crafts and maker activities, and children's virtual book clubs. Some of these activities are open to anyone, regardless of whether they are a cardholder. 
Finally, if you are looking for more structured virtual learning activities, here's a collection of online STEM classes and summer camps your kids can attend at home. These programs are offered live and are led by instructors for a fee.