I have been heartened by how many companies, organizations, and people are stepping up and offering free resources to help parents keep their kids happy, engaged, and learning at home.
There are so many wonderful ideas being shared each day. In this article, I have compiled a list of sites with great learning activities that are easy for you to access for your kids—some broad educational tools, some that are STEM-specific. 
My goal was to find activities that don't require a lot of effort on your part, so you can get started quickly and easily.
There's a lot of variety here, so I hope you will find something that is well-suited for your child.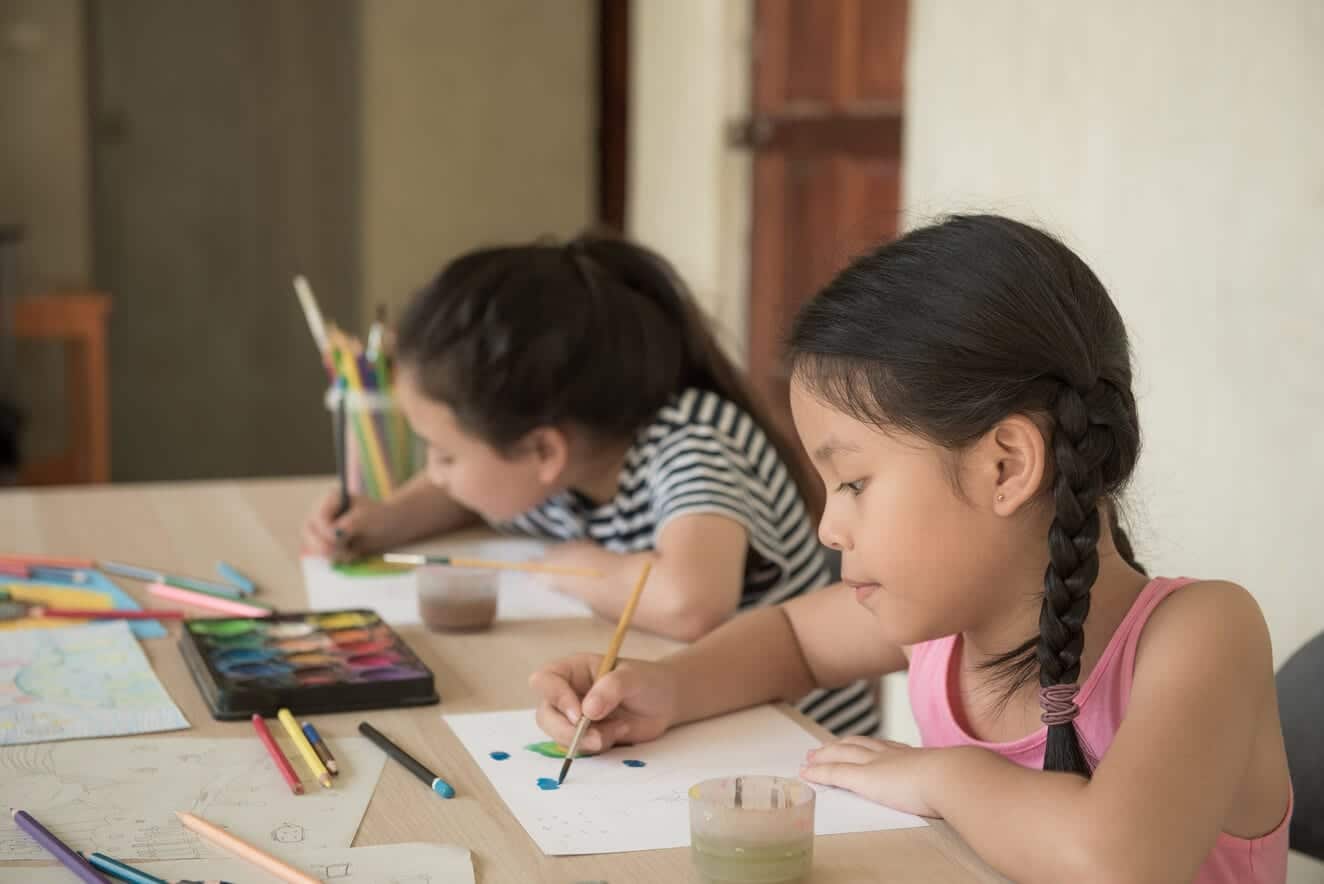 Scholastic launched 20 days of free online lesson plans for PreK-9+. The courses provide approximately three hours of learning per day, including writing and research projects, virtual field trips, and geography challenges. 
Education.com is an educational site for PreK-grade 5. Parents can find lesson plans, projects, games, and activities for all kinds of subject areas (math, science, reading, writing, social studies). And much of the material is free.
Every day at 11am, the New England Aquarium posts live videos with educators, a behind-the-scenes look at animal care, and fun activities for children on its social media platforms.
Here are three STEM podcasts made especially for kids by public radio:
Get an introduction to coding by doing an Hour of Code. It's a website with free one-hour coding tutorials and activities for all ages, interests, and skill levels.
Check out this list of 30 Virtual Field Trips compiled by Mrs. Fahrney. I don't know her personally but I love this idea and thank her for compiling it.
Sign up for PBS KIDS' free new weekday newsletter that offers activities and tips you can use to help kids play and learn at home.
Get ideas for at-home free science experiments at Science Sparks. You can often do these experiments with the materials you already have in your home. 
Code Ninjas Wellesley is hosting a free at-home Hack-A-Thon contest and challenge in March for kids to create something awesome. They will provide a list of activities and resources that will provide inspiration and help for your kids. Sign up here.
Acera School is sharing a "remote learning" page, with activities in math, science, engineering, literacy, and art. In addition to the lessons, teacher Kim Machnik is posting a daily video "Connection Challenge" to keep kids from feeling isolated during social distancing.
The team at Code.org will teach computer science to children at home while school is closed in a live weekly webcast and have a weekly challenge to engage students of all abilities, even those without computers. Sign up here.
For kids who love to draw, your children can doodle with author Mo Willems each weekday at 1pm on his YouTube channel. 
Einstein's Workshop, a STEM workshop focused on encouraging kids to make, design, build, code, and learn together, wants to help make things a little easier by providing parents with free, trustworthy virtual classes and tutorials to help entertain and educate. Visit Einstein's Virtual Learning Workshop every day for new amazing content.
Girls Who Code launched Code at Home, a weekly series of educational activities to keep up learning at home. Some are online, some offline, of varying levels of difficulty, and each activity will feature a woman in tech who pioneered innovative technology.
Subscribe to Chop Chop, a fun cooking magazine for families and get a weekly ChopChop Kids Club newsletter. Each newsletter offers a home-learning curriculum, a selection of pantry-based recipes, engaging and educational activities and games, and relevant step-by-step kitchen skills to practice and master.
Tinkergarten, known for outdoor-based early childhood education programs, has put together a virtual program called Tinkergarten At Home which provides free DIY activity plans, advice, and a virtual community to help families get outside and learn during this challenging time.
During COVID-19, Amazon Future Engineer is providing free access to sponsored computer science and robotics courses in the US, which is for independent learners grades 6-12, teachers who are remotely teaching this age group, and parents.
These are just a few ideas to get started. As I learn about others, I will continue to share them with you. Do you have an activity that has worked well with your kids? Please share your ideas with BostonTechMom!