I want to make you aware of an awards program open to 9-12 grade women, genderqueer, or non-binary students for their computing-related achievements and interests. The Award for Aspirations in Computing (AiC) offers both a national and regional competition to increase young women's participation in computing nationwide.
Award for AiC recipients are chosen for their demonstrated interest and achievements in computing, leadership experience, tenacity in the face of barriers to access, and plans for post‑secondary education. Each spring, thousands of students are recognized representing all 50 states, the District of Columbia, Puerto Rico and the U.S. Virgin Islands and U.S. overseas military bases, and Canada.
Through the Award process, girls have an opportunity to earn scholarships for college, find computing internships, make connections with a network of over 20,000 technologists, and discover resources to increase their knowledge of technology. There is both a National recognition event and regional events to honor aspiring technologists.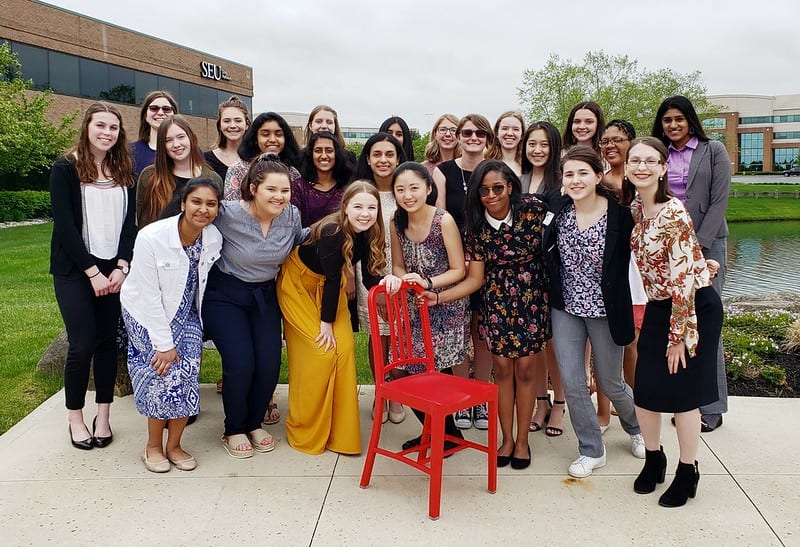 This award program is sponsored by the National Center for Women & Information Technology (NCWIT), a non-profit community of over 1,400 universities, companies, non-profits, and government organizations nationwide working to increase girls' and women's meaningful participation in computing. NCWIT equips change leaders with resources for taking action in recruiting, retaining, and advancing women from K–12 and higher education through industry and entrepreneurial careers.
Aspirations in Computing, a program from the National Center for Women & Information Technology, helps to address barriers in women's participation in tech and computing by providing long-term support and encouragement, and the NCWIT Award for Aspirations in Computing honors women, genderqueer, or non-binary students for their computing-related achievements and interests.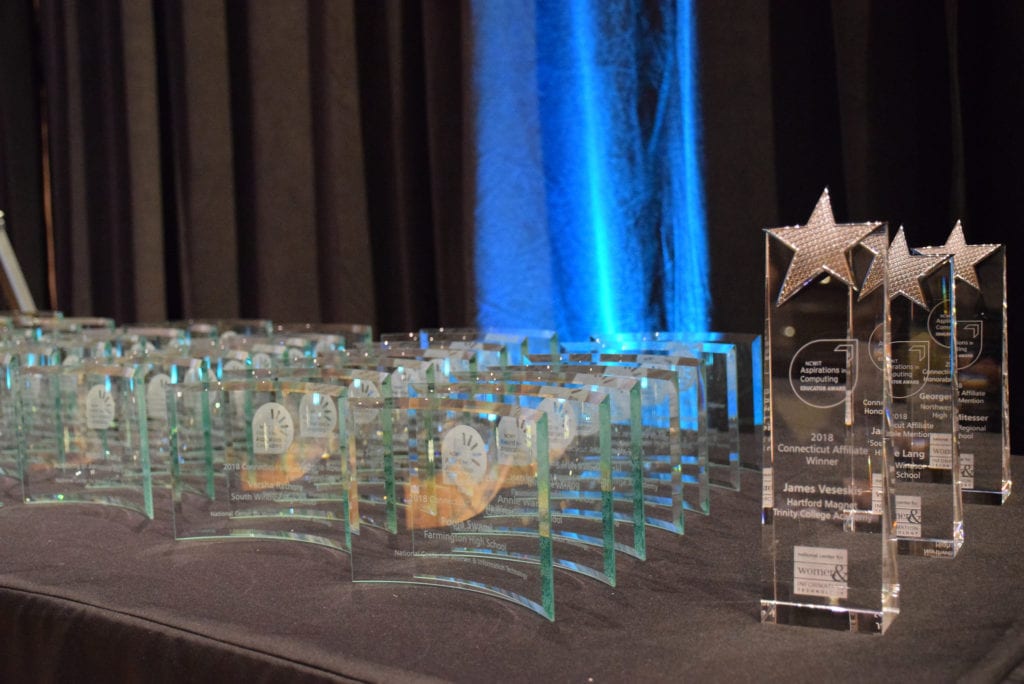 How Girls Benefit
I spoke with Erika Karsh, Aspirations in Computing Recognitions Program Manager, and she spoke to the program's growth and success. Since 2007, approximately 20,000 students have been recognized with the Award for Aspirations in Computing. She added, "being a recipient of the Award for AiC has a positive impact on their self-esteem, with the majority of recipients reporting that they feel more confident and positive about their technical abilities and/or their future."
91% of Aspirations collegiate women major/minor in a STEM field — 75% in computer science or engineering.
2020 AiC National Award Winner, Xitlali is from a small rural town in Washington, where there are barriers to access computer science (CS) and computing-related activities. Determined to explore her computing interests on her own, Xitlali developed her skills in her free time, which led to her acceptance and participation in both Stanford and Carnegie Mellon's AI4ALL programs. Now, Xitlali has started to share her knowledge with her community by starting clubs at her school so that other students can more easily access opportunities to explore their interests. Going into her senior year of high school, Xitlali hopes to pursue Aerospace Engineering, Computer Science, or Astrophysics and inspire young Latinas to explore careers in science.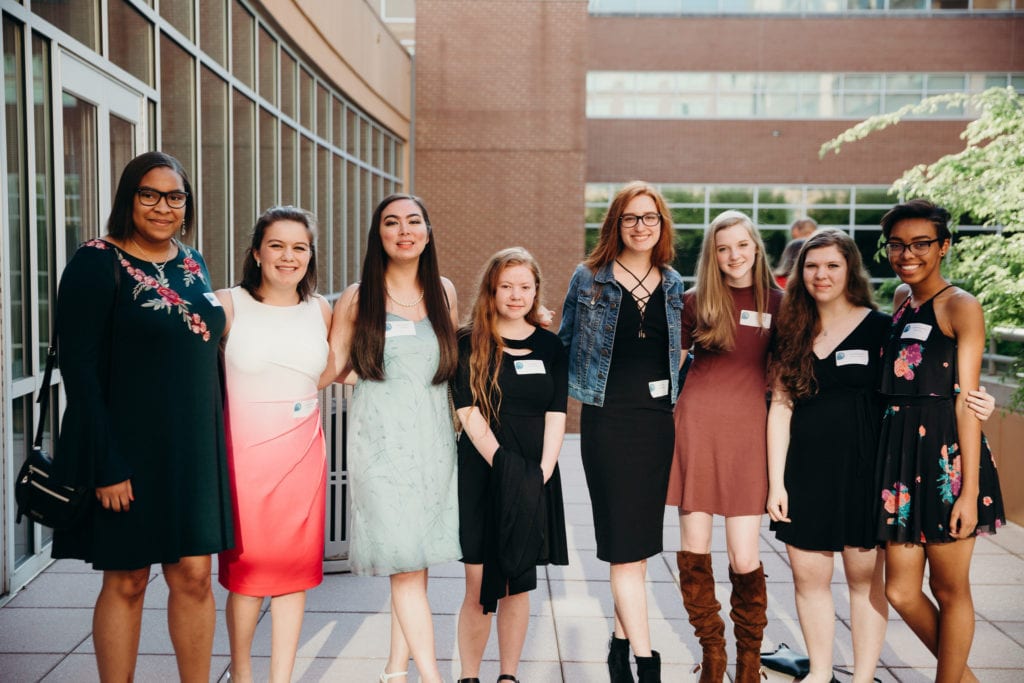 Apply Now
Applications for the 2023 NCWIT Award for AiC Award open September 1, 2023 and students can apply online through November 6, 2023. Apply here.
Finally, NCWIT also offers an Award for educators (formal and informal) who encourage high school women's interest and participation in technology pursuits and an Award for college women, genderqueer, or non-binary students who demonstrate outstanding computing accomplishments. Visit aspirations.org to learn more.