Cheers to a new year and a new decade!  Here's what you can look forward to as we kick off 2020.
International Math Challenge– Online for grades 3-8
The RSM Foundation, a 501(c)3 nonprofit, committed to inspiring a love of mathematics among students, is excited to announce the 5th annual International Math Contest (IMC). IMC is a 30-minute Online Challenge for children in grades 3-8, based on leading math curriculums from around the world, and is specially designed to give students insight into how their math knowledge compares to that of their international peers. Registration for the IMC 2020 opens January 1st!
This challenge serves as a pressure-free glimpse to see where students stand and is free to participate in. An additional paid report, providing detailed analysis on an individual student's strengths and gaps, percentile placement, and more, is also available to purchase. The contest officially opens February 3rd. For more information on the IMC, to view sample problems, and for registration information, please visit contest.rsm foundation.org. The Online Challenge also serves as a qualifier for the Russian Math Olympiad: a challenging Olympiad in the tradition of European Mathematical Olympiads with complex problems that promote a deeper level of thinking for even the most advanced students.
Winter Science Activities– Experiments you can do at home
Stuck inside the house this winter and looking for fun and easy science activities you can do with your kids? Check out these five experiments you can do with common household items. Thanks to Mad Science for creating and sharing them on YouTube.
BlocksCAD– 3D modeling software for schools
Developed in Einstein's Workshop, a Boston-area STEM learning center, BlocksCAD is transforming how students engage in STEM through 3D modeling. Students create their own designs using block-based coding that can either be fabricated on any 3D printer or converted to an AR/VR platform. In the classrooms, students receive standards-aligned lessons in an easy to navigate virtual classroom, while their teachers receive personalized professional development to ensure they're comfortable and successful with BlocksCAD. 
Some students, when presented with an alternative instructional approach through BlocksCAD, have also indicated a deeper understanding of geometry, algebra and computational impact, which has been shown through pre- and post-assessments created by Carnegie Mellon University. To learn more about bringing this technology into your school or afterschool program, visit https://www.blockscad3d.com/educators.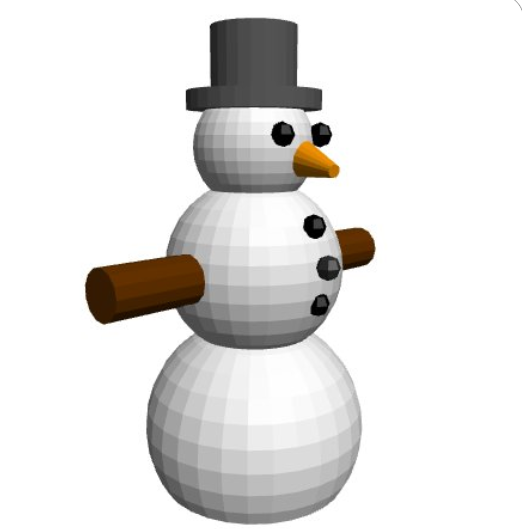 Here are some free and affordable STEM activities to consider this month. Enjoy!
January (various dates): Hands-on engineering and design programs are offered by the MIT Museum in Cambridge. Free with Museum admission. (Ages 12+)
January 3: Free Friday night admission to the Discovery Museum in Acton.
January 4: Empow Studios is holding a free STEM Teaser and Demo Workshop at their Lexington Studio. Choose from 3D- Modeling, Robotics, Minecraft or Coding.
January 11: Empow Studios is holding a free STEM Teaser and Demo Workshop at their Newton Studio. Choose from 3D- Modeling, Robotics, Minecraft or Coding.
January 11: Code Ninjas Wellesley is hosting a free digital art workshop for ages 7-14. RSVP required.
January 20: Empow Studios will be holding NanoCamp on MLK day in Lexington and Newton. For grades 2-8. Cost: $120/day
January 20: Code Ninjas Wellesley is hosting a Micro:Bit Day Camp on MLK day. Cost: $95
January 20: Einstein's Workshop in Burlington is holding a STEM drop-off workshop on MLK day for kids in grades K-6 with many different classes to choose from. Cost: $75/half-day or $150/full-day
January 20: ICode of Wellesley is hosting a Minecraft One-Day Camp on MLK day.
January 25: The Acera School in Winchester is hosting its second math festival. Kids in grades 2-5 can enjoy a morning full of math activities designed to inspire creative reasoning and collaborative problem-solving. Students and parents will work together at various problem-solving stations, exploring rich and beautiful mathematical ideas. Register for this free event.
January 25: Empow Studios is hosting a free Drop-in! Girls STEAM Club event for girls in grades 2-6 in Lexington.
January 26: Code Ninjas is celebrating its one-year anniversary with a free event for families. There will be special guests, robotics and more.
January 31-Feb 1: High Schoolers are invited to attend PreHacks at Boston University and get the opportunity to learn about what to expect from a hackathon, the college experience at Boston University, and meet mentors to help guide them through the hackathon experience. Registration required.
Finally, if you need to get out of the house this winter, consider visiting one of Massachusetts' 20+ science museums, planetariums, and aquariums.
Image Source: BlocksCAD