Here are 5 kid-friendly science activities for the winter season you can do at home with common household items. I have included a short description of each experiment with links to YouTube videos. The videos are short and easy to follow and contain written instructions, materials needed, and an explanation of what's going on in each experiment. 
Thanks to Adam Ellis, franchise business manager of Boston Mad Science, a local science enrichment center, for sharing these experiments. Adam explained, "​I believe the single best way to convince children that science matters it to model experimenting at home with them. This demonstrates that science is important to you, the parent, and that is the greatest influencer for your child."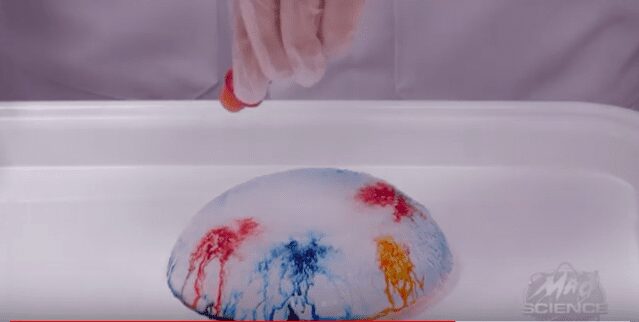 Magnetize a paper clip and learn, on a small scale, that the Earth is basically a magnet too! The magnetized clip points to the North and South Poles. 
Using salt, water, and food coloring, learn about freezing point depression, and how salt can lower the freezing point of water. 
Barometers measure atmospheric pressure and help us understand what is going on with the weather. In this experiment, you will learn how to predict the weather based on air pressure. 
Using soap and water, you will learn about surface tension which is the force that allows a liquid to hold up weight due to the molecules in the liquid being attracted to each other.
Sound waves travel through liquids, solids, and gas. With water and a spoon, you can learn how to make high and low pitches with varying amounts of liquid. 
About Mad Science
Mad Science is a science enrichment provider of programs offering after-school and pre-school programs, in-class workshops, camps and vacation programs, birthday parties, and community events. Find a Mad Science near you by visiting www.madscience.org.