Whatever their age or their school's curriculum, all children get math instruction during the school year. But your child may want to go deeper into math and explore its relationship to other fields, including engineering, chemistry, physics, art, and even music. Or they may need some supplemental tutoring during the school year or over the summer. Or, they may enjoy the challenges of math and just want to have some fun with it!
If you're looking for enrichment programs, tutoring, after-school activities, or other math-related resources, you've come to the right place. As with other STEM subjects, there's a wide field of options and formats, including activities you can do at school, on-site at a math center, or even from home.
In this article, you'll get guidance and ideas for finding just the right math program or activity for your child.
Before looking at specific programs, take a moment to think about your child's particular interests, needs, learning style, and schedule. Do they work better within a structured classroom setting? In teams? Independently? Do they respond well to traditional instruction, or learn better from hands-on projects or visual examples? Are you looking for an intensive experience or a regular but more low-key activity? Is the purpose to improve their academic skills, give them an outlet for their curiosity and creativity, help them practice their math skills alone or in a social setting, or something else? What is your budget, and how far are you willing to travel for a program or activity? Knowing your parameters will help you narrow down your search and find the right match for your child.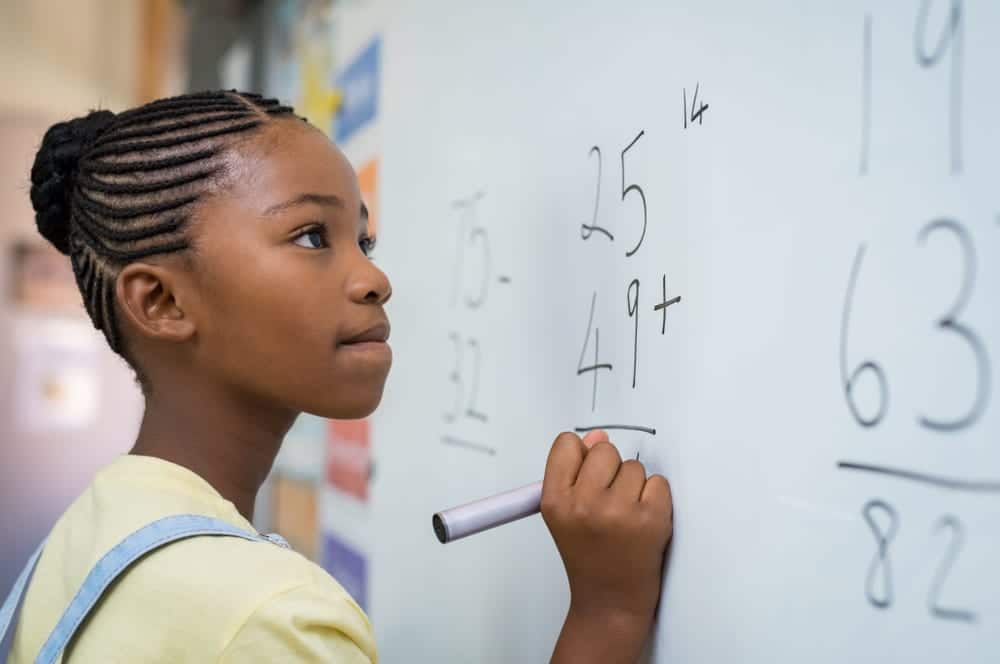 Math Centers
Math centers are learning facilities that students visit after school or on weekends. These centers offer math enrichment and personalized and adaptive learning services. You can find math programs from well known national companies like Mathnasium, Russian School of Mathematics, and Kumon as well as programs offered by local organizations. Some companies even offer online programs. Learn more about finding programs.
Math Clubs & Competitions
Another way to get math exposure and experience is through clubs and competitions. There may be one at your child's school or nearby at a center. Clubs are a fun way for kids to share their interest in math, and many take "teams" to local inter-club competitions. If that sounds appealing, here are some resources:
MATHCOUNTS' National Math Club
A free program that gives students in grades 6-8 the opportunity to play fun math games in a non-competitive social environment. Anyone can start their own club to receive games and lesson plans that engage students of all skill levels. Active clubs are eligible for prizes like gift cards and banners. Learn more
MATHCOUNTS' Math Video Challenge
A free national program that gives students in grades 6-8 the opportunity to explore math in a creative way. Students work in teams of 4 to create a video that solves a math problem in a real-world setting, while strengthening problem-solving, communication, and technology skills. Learn more
School-Year Support
If you are looking for support during the school year, I would encourage you to visit Khan Academy, a non-profit organization dedicated to providing free online personalized learning resources for all ages. This is a tremendous resource for students who have math questions or want to learn more about a particular topic.
If you would like to assess your child's math skills, the RSM Foundation, a 501(c)3 nonprofit, committed to inspiring a love of mathematics among students, hosts an annual International Math Contest (IMC). IMC is a 30-minute Online Challenge for children in grades 3-8, based on leading math curriculums from around the world, and is specially designed to give students insight into how their math knowledge compares to that of their international peers. Registration for the IMC opens in January.
If you're looking to have fun playing with math at home, check out Math Lab for Kids, a book with 50+ hands-on math activities for children grades 1-5. 
Last but not least, our beloved Red Sox offers a free math program for teachers. Wally's Math Academy helps teachers enhance their students' learning experience by combining their passion for the Red Sox with mathematical word problems that incorporate real-time Red Sox team and player statistics and analytics. The program aims to enrich and empower young students through engaging resources that teachers can use in their classrooms. In addition to the educational exercises, each worksheet includes a short video recap of the Red Sox game paired with player photos. Teachers can register at redsox.com/wallysmathacademy.
Whatever activity you choose, I hope you see your child using their curiosity and creativity to explore math more deeply and experience joy in the learning process.