I hope your new year is off to a great start! If you are searching for activities for your kids during the February school vacation week, there are organizations that offer STEM vacation week programs. I've included some of them in this month's post. In addition to the full list of activities, here are a few other opportunities I wanted to highlight.
Girls STEM Summit– Sunday, April 5 at Wentworth Institute of Technology
Enrollment is open for Girls STEM Summit-Statewide, the premier Massachusetts statewide summit for girls in grades 8 – 12 who are interested in pursuing STEM degrees and exploring STEM career paths. The key goals of the event are to educate young women on various STEM career paths through hands-on breakout sessions, to encourage students to continue studying these disciplines throughout high school to prepare for college degree programs, to inspire through interaction with female STEM role models, to demonstrate that a STEM career is attainable, and to close the gender gap in the workforce. Cost: $70 per student  Registration here.
New Exhibit at Discovery Museum–  "Toys: The Inside Story"
There's a new exhibit at the Discovery Museum in Acton and it sounds delightful! Explore the inside world of toys. Learn about the pulleys, gears, circuits, and electrical gizmos that make toys go. The exhibit runs from January 18 through May 10, 2020.
BostonTechMom's Featured Resources  
Check out my Resources page! You'll find unique, informative, helpful resources there, whether you're a parent, student, or educator. Most (but not all!) are STEM-related, and it's all on one page, so it's easy to find everything in one spot. Learn where to buy your DIY supplies, find services that help you navigate the college application process, get suggestions for STEM podcasts for kids—there's a wide variety of great stuff in there. I hope you'll find something useful for you. And—if you have a great idea and it's not included, I'd love to hear it.
BoSTEM Externships– For STEM teachers
In partnership with Boston Public Schools and Boston After School and Beyond, United Way's BoSTEM initiative is now working with STEM teachers, in addition to students. In their new externships, teachers are equipped with experience and a social network of fellow educators to address real-world projects and problem-based tasks that guide learning experiences for students as they enter into a rapidly changing world. Learn more about externships here.
AR in Action Leadership Summit– Feb 12 at MIT Media Lab
This is a unique opportunity for adults who want to learn about the latest in Augmented Reality (AR). Attend the AR In Action Leadership Summit at the MIT Media Lab on February 12 and explore the challenges and opportunities that face inventors, innovators, integrators, investors, and other executives working to bring the benefits of AR to the world. Register for this free event.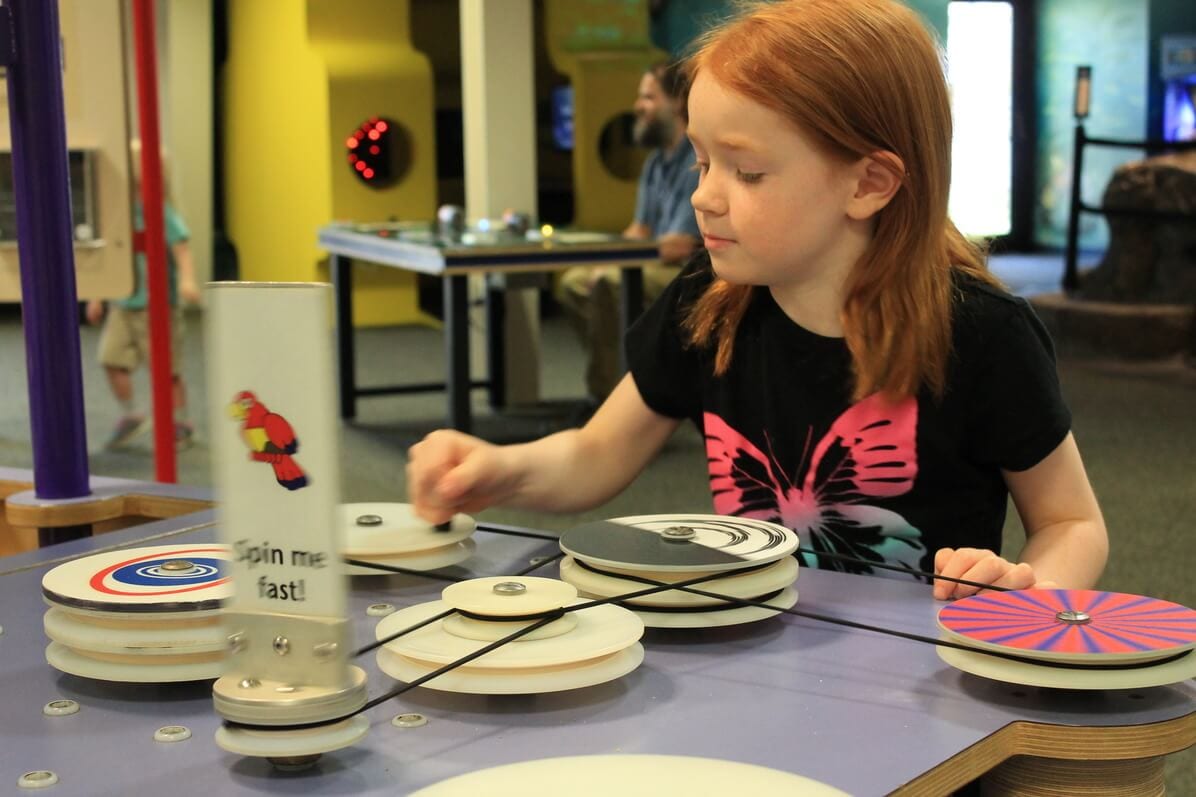 Here are some free and affordable STEM activities to consider this month. Enjoy!
Register/Apply Now: 
Spring 2020: Applications are open for MIT CodeIT, a weekly coding program for girls in grades 6-8. This is a free program run by computer science students at MIT. Apply by 2/7.
Spring 2020: Applications are open for BioBuilder High School Apprentice Challenge for high school students in the metro Boston area. See website for eligibility details. This is a tremendous opportunity to get hands-on lab and research experience. Applications are open from January 1 through the end of February.
Spring 2020: Student registration is open for Spring HSSP at MIT through February 20. This is a multi-weekend program where hundreds of middle and high schoolers come to take classes, both academic and non-academic. Cost: $40
Summer 2020: Applications are open for MassBay Community College's Summer STEM Sampler Workshops, designed to give underserved high school students who identify as female exposure to science (biotechnology lab work), technology (robotics and web design), engineering (engineering design), and math (interactive, contextualized in STEM) in a five-day exploratory workshop. Preference will be given to rising juniors and seniors, and graduating seniors. This is a free program.
This Month: 
February (various dates): Microsoft Boston is holding a variety of coding programs for kids ages 8+ throughout the month. Free events. Register to attend.
February (various dates): Hands-on engineering and design programs are offered by the MIT Museum in Cambridge. Free with Museum admission. (Ages 12+)
February 1&8: Coding Butterfly in Newton is hosting free electronics workshops for kids ages 8-12. Register now.
February 7: Free Friday night admission to the Discovery Museum in Acton.
February 15-16: At CodeDay Boston, students get together and build apps & games for 24 hours. Students of all skill levels are welcome — there will be workshops and mentors who can assist. Cost: $7
February 16-22: Celebrate National Engineers Week at the Boston Children's Museum with activities all week that will challenge you to build, design, create and problem-solve.
February 17-21: The Beautiful Stuff Project in Somerville is holding drop-off STEAM programs for kids K-5 during school vacation week. Cost: $50/day or $200/week
February 17-21: The Makery in Brookline is hosting Maker Club Vacation Week for grades 4+. New and experienced makers will explore a variety of digital fabrication technologies and artistic techniques including design, laser cutting, 3D modeling and printing, CNC carving, woodworking, fiber arts, electronics and traditional fine art.
February 17-21: Code Ninjas Wellesely is holding Game Builders Club where kids can learn to code during February school vacation. Cost: Non-members: $275 per camp / Members: $225 per child
February 17-22: Join the MIT Museum for Feb Fest, an annual celebration during February school vacation, with daily hands-on activities, tours, workshops, and more. Cost: Included with Museum admission.
February 18-21: Acera School in Winchester is offering a vacation camp where students can learn how to draw and explore in Virtual Reality, solve a challenge in Puzzle Pals or Math Club, create your own Digital Vacation, Video Game, or Film, and more. Cost: $75/half-day or $140/full-day 
Upcoming Events:
Registration for MIT Spark (March 14-15) opens in February and Northeastern University Splash (March 14 and 21) opens on February 14. To receive information about events, create an account with each program.
March 7: Register for Black Girls CODE Sphero robotics workshop for girls ages 7-17 in Boston. Students will learn how to use Blockly programming to understand the methods of the Sphero app, and also have the opportunity to learn to interpret and write Javascript code through the extended activities. Cost: $35