Summer is around the corner! Here are some STEM ideas and events to explore this summer.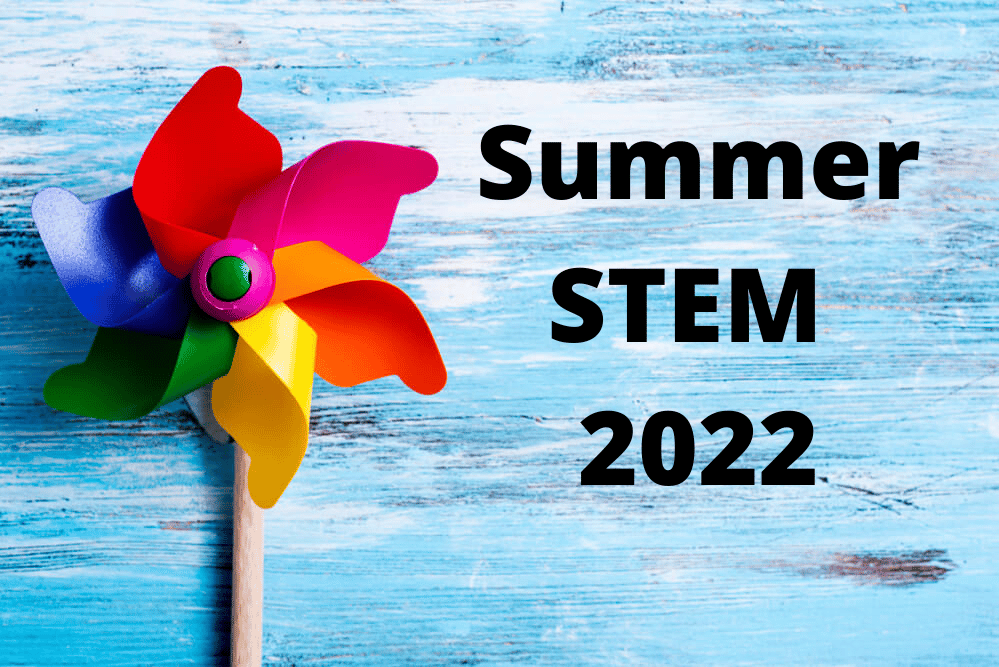 STEM Summer Camps
If you are interested in a STEM camp or program, it's not too late to sign up. These specific posts feature coding, engineering, science, robotics, and STEAM programs.
GSK's Science in the Summer program
This year's theme is "Be a Biologist." Science in the Summer is a free education program that aims to inspire the next generation of scientists and engineers by providing opportunities for children to embody science careers, think scientifically, practice authentic science techniques, and have fun. Visit the website to see if there is a program near you.
Maker Camp 2022
Maker Camp on Make Community is a free, 6-week online program providing resources (project ideas & step-by-step instructions, inspiration, materials, and community) to summer camps and young Makers interested in DIY, making, creating, crafting, hacking, tinkering, and learning. Visit the FAQ page to learn how to find a Maker Camp near you or get information about hosting a Camp. Families and neighborhood groups are welcome to start their own Camp!
Congressional App Challenge
The annual Congressional App Challenge launches on June 15. Every year members of Congress across the country challenge students in their districts to create and submit original apps for a chance to win the Congressional App Challenge (CAC). The winners of the challenge are publicly recognized. To be eligible to participate in the Congressional App Challenge, you must be a middle or high school student at the time of app submission. Students may register as individuals or as teams of up to four. Students may compete in the district they reside in or in the district where they attend school. Students can register and submit their original apps through November 1, 2022.
GirlCon
GirlCon is a free tech conference for high school students taking place June 15-18. The annual event features breakout, professional development, and keynote sessions from numerous companies and backgrounds, giving attendees the opportunity to learn and make connections. There's a virtual conference and an in-person event in Chicago. Register now for the digital conference on June 15-17 and the in-person event on June 18.
Hack3
Hack3 is a global online coding competition for high students of all skill levels on June 25-26. Hack3 aims to empower high school students to learn computer science, especially for youth in underrepresented communities. They hope to bring students of all backgrounds together, foster innovation and creativity and create new lifelong friendships for hackers. Register for this free event.
MIT Summer HSSP 2022
MIT Summer HSSP is virtual this year. As a result, middle and high school students from anywhere can attend! Classes are taught by MIT students and members of the MIT community on topics such as "Algorithmic Justice" and "Playing Games with Infinity" to "Sensory Neuroscience." Cost: $40 (Generous financial aid is available!) Register by June 26.
Inspire2Dev: Summer Hackathon
Inspire2Dev is hosting a free, one-day virtual Hackathon on Saturday, August 6. This is a great opportunity for all middle school and rising 9th-grade students to collaborate with their peers and put their creative brains together to develop cool projects! Everyone will have access to helpful STEM mentors and will meet wonderful speakers in the STEM Field! Students with or without STEM/coding experience are welcome. Register now.