Microsoft Store has announced their five new STEM summer camps for 2018 and if you are looking for coding camps, robotics camps or summer activities for kids, these STEM programs are FREE and online registration is now open.
The camps are offered at Microsoft Stores around the country and are designed for children ages 8+. If you are interested, you can register for summer camps online or in-person at Microsoft Store locations across the U.S. Camps will take place starting in late May through August, and specific dates and times will depend on your local store and school schedules.
About YouthSpark Camps
Each year, Microsoft launches fresh and innovative STEM summer camps and this year is no different. What appealed to me this year was the addition of a class that combines technology and philanthropy so that kids can learn how they can make a difference in the world by solving problems and helping others.
Each camp – from programming robots to speak to filming, editing and premiering a movie – was developed by experts in the field and with input from store associates, all dedicated to equipping students with the digital skills they need to succeed when they pursue any career.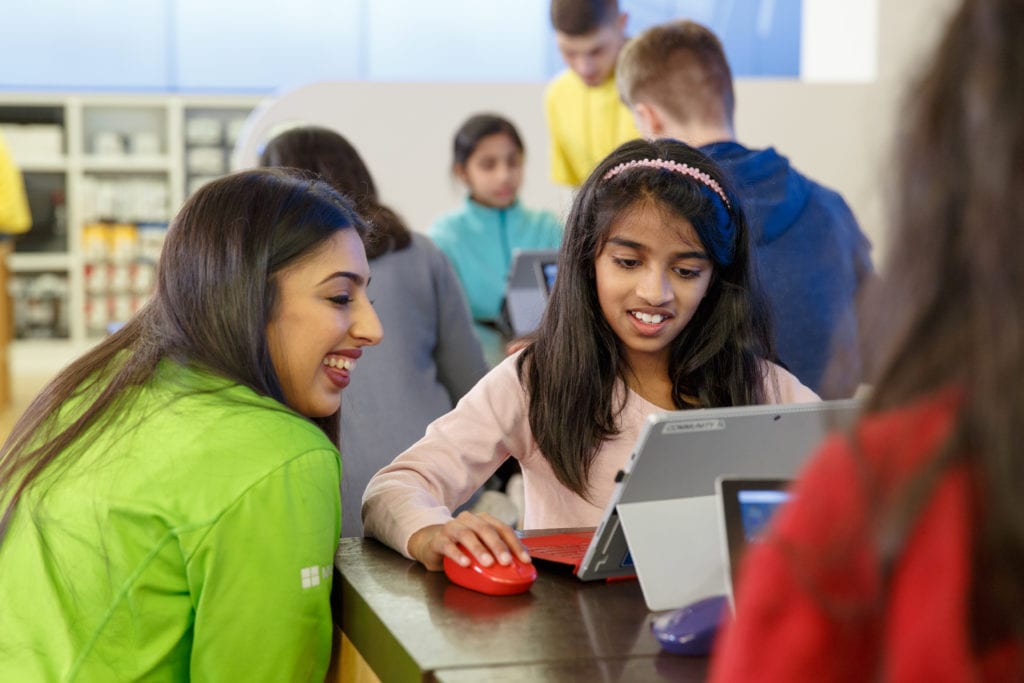 Here is the list of 2018 STEM programs:
What Kids Say
Watch this video to hear students share their experiences with Microsoft's summer camps.
Register Today for Camps
YouthSpark summer camp schedules can be found on each Microsoft Store calendar. Please note class availability may vary by location. Visit the Events for Students page to find a class near you. Be aware that classes fill up fast.
About YouthSpark
In September 2012, Microsoft Store launched Microsoft YouthSpark, a bold initiative to connect hundreds of millions of youth with opportunities for education, employment, and entrepreneurship. In partnership with governments, nonprofit organizations and businesses, we're helping the next generation use technology to make a real impact for a better tomorrow.
Image Credit: Microsoft