Spring is finally here! It took a long time coming and it's wonderful to see the trees budding and flowers blooming. There are many great STEM programs this month, including a few I am highlighting here.
Discovery Museum (Acton, MA)- Friday, May 4
If you haven't visited the newly renovated museum, consider attending "First Friday Nights" on Friday, May 4. Explore the museum at night for free on the first Friday of every month from 4:30 pm – 8:00 pm. You can also drop-in at "Meet the Scientists" from 6pm-8pm and talk to real scientists and engineers and do the hands-on activities they've developed to showcase their work. Check their website before the event for a list of the scientists and engineers who will be participating, and what type of science activity they will provide.
Scratch Day– Saturday, May 12
Scratch Day is a global network of events where people gather to celebrate Scratch, the free coding platform and online community for kids. Scratch Day events bring together young people from the Scratch community to share projects, learn from each other, and welcome newcomers. This is a great time for teachers, after-school programs and parents to host an event. Get ideas to plan your event.
Empow Studios– New location opening in Newton
Empow Studios is opening a new STEM Enrichment Center at 180 Needham St. in Newton in June 2018. Leonid Tunik, the owner, is a parent of two children in Newton Public Schools and is excited to bring Newton to his hometown. "These days, there are a lot of options available to parents when considering STEM programs," adds Tunik. "But our unique approach rooted in the principles of playful learning, constructionism, and project-based learning has been embraced by kids and parents. We nurture the love of technology as a creative tool, an experience that will stay with young learners much longer than any specific set of Java or Python techniques." Empow is running four camp programs out of it's Newton Studio, including Tech & Design Camp, Minecraft Camp, Girls STEM Camp, and Java Coding Camp. Empow is already taking registrations for their STEM After School Club and Weekday / Weekend Classes, which has transportation from virtually anywhere in Newton.
Red Sox STEM Day– Wednesday, May 30
This is an opportunity to take students to Fenway and learn about NASA and Space. There will be a morning STEM fair including vendors like Johnson Space Center, Goddard Space Flight Center & many more. There will also be a speaking panel with former astronauts as well as current NASA professionals and a workbook provided to students that satisfy the Next Generation Common Core Standards. And, you get a ticket to enjoy the 1:05 PM Red Sox game! Tickets cost $28.
Breakthrough Junior Challenge– Enter Now
Calling all students ages 13-18 years old to participate in a global science and math video contest. The Breakthrough Junior Challenge competition is designed to inspire creative thinking about fundamental concepts in the life sciences, physics, and mathematics. Entries will be accepted through July 1, 2018.
Here is a list of free or low-cost STEM activities for your kids to consider this month. Enjoy!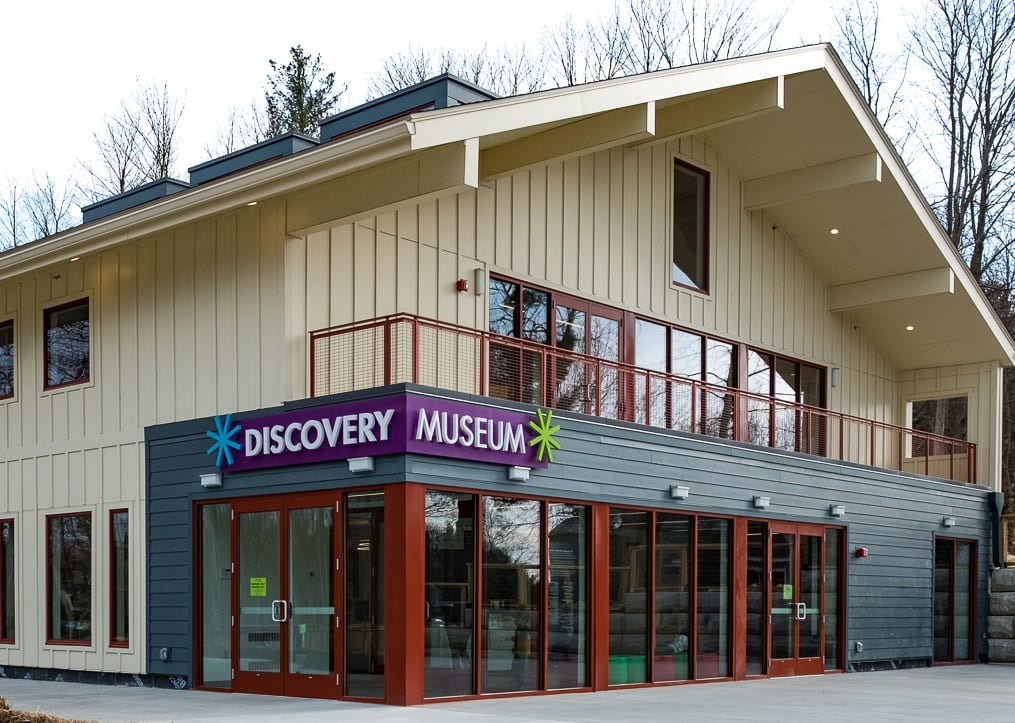 May (various dates): Learn to code with CodeCampKidz and write HTML, CSS & JavaScript at Microsoft Store in the Burlington Mall and Rockingham Mall in Salem, NH. Intro classes free. (Grades 6, 7, 8)
May 4-5: Participate in and/or attend the Massachusetts State High School Science Fair at MIT and see the "best of the best" projects in scientific research and engineering design in Massachusetts.
May 5:  MIT Society of Women Engineers is hosting BeaverDash, an annual design and engineering competition that challenges teams of 4-5 high school students to think quickly and creatively to solve real-world problems. Register now for this free event.
May 5, 12, 19: Hands-on engineering and design programs are offered by the MIT Museum in Cambridge. Free with Museum admission. (Ages 12+)
May 12: Get your free tickets to Martha's Vineyard's Mini Maker Faire in West Tisbury.
May 12: Sign up for the Duck 'n' Hover teen engineering event at the Museum of Science. In this free event, teens (13-19) will design and build a wind-powered device that can lift a payload of rubber ducks three stories high. Students will be welcomed and assigned a team to participate in the engineering challenge, each team being led by a mentor. No previous engineering experience is necessary.
May 12: Attend Code and Cupcakes Mother's Day Celebration at the Microsoft Store in Boston. Participants will take part in a coding class and be able to create Mother's Day cards in Fresh Paint or Paint 3D. (Grades K-12) Free
May 12-13: Attend Code and Cupcakes Mother's Day Celebration at the Microsoft Store in Burlington. Participants will take part in a coding class and be able to create Mother's Day cards in Fresh Paint or Paint 3D. (Grades K-12) Free
May 19: Cheer on elementary through high school students as they go head to head with robots they've built and programmed themselves at the annual Latino STEM Robotics Competition and Family Science Festival in Boston. (All ages) Free
May 19: In the 3D Design and Printing lab, kids learn about the design and physics of objects and then get to 3D print one for themselves at the Verizon innovative learning lab in Boston (745 Boylston Street). Free
May 19-20: MetroHacks is the biggest high school hackathon, or tech gathering and competition, in New England. For 24 hours, learn about new technology, talk to industry professionals, meet up with friends, and make new ones. The event is for high school students and will be held in Cambridge. Free
Photo credit: Discovery Museum