BostonTechMom recently hosted the 2018 Boston STEM Fair. It was thrilling to see so many children and parents excited to learn about STEM programs for kids, participate in hands-on activities, and find camps, classes, and activities.
There were over 30 exhibitors, representing a diverse range of STEM subjects. It was clear to me that each and every organization was passionate and committed to educating children and nurturing their curiosity in creative and relevant ways.
In today's post, I want to introduce you to the fantastic organizations that exhibited at the fair and showcase their programs and specialties. I hope you find a camp, class, or course that will spark an interest in your child.
In order to make it easy to find programs based on your interests, I have categorized organizations by theme or subject matter. Please note: many organizations offer a wide range of topics and programs (during the school year and summer) and may be associated with multiple categories.
AFTER SCHOOL • COLLEGE COUNSELING • COMPUTER SCIENCE & PROGRAMMING  •3D DESIGN & ANIMATION • EDUCATORS • ENTREPRENEURSHIP • GIRLS • GLOBAL LEADERSHIP • MATH • PRE-COLLEGE • ROBOTICS • SUMMER CAMPS • STEAM
To learn about more STEM programs around Massachusetts, read these posts: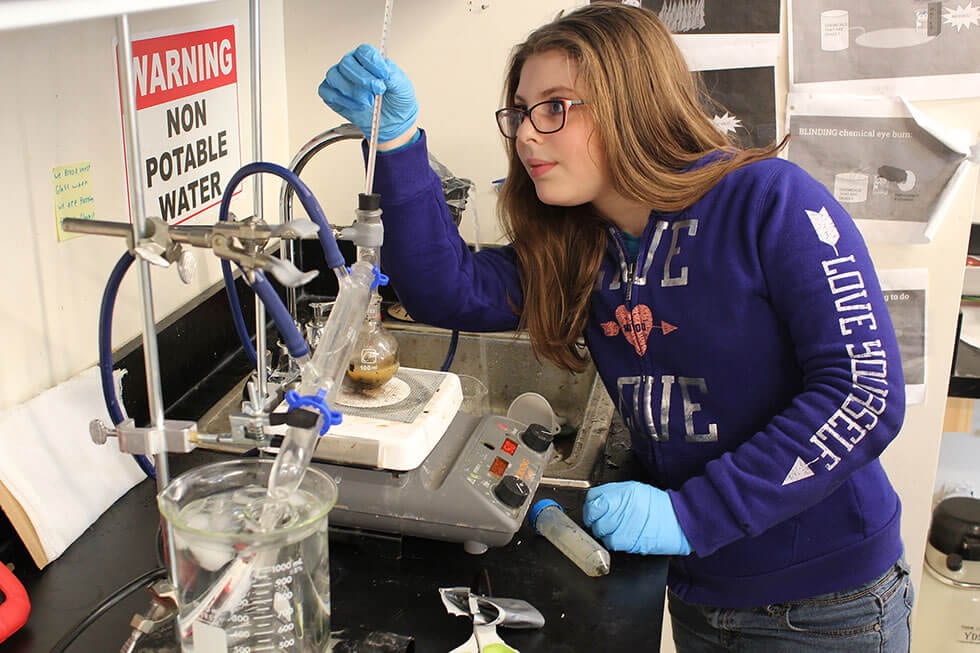 STEAM
Acera School (Winchester) offers a STEAM-rich full-time elementary and middle school curriculum, as well as after-school enrichment programming, February and April vacation camps, a STEAM Summer Camp and occasional weekend and evening programs open to the community. Acera offers classes in engineering, biotechnology, math, arts, theater, design, electronics, music, chemistry, physics and more. Their hands-on learning environment allows elementary and middle school children to nurture their natural desire to inquire, create, and innovate; and experiment with content and concepts usually reserved for older students – or not introduced during K-12 school years at all. Ages: 5-17 years
Discovery Museum (Acton) is a hands-on museum that blends science, nature, and play, inspiring families to explore and learn together. The expanded, completely renovated, accessible and ADA-compliant museum includes STEAM experiences that encourage playing, exploring, and experimenting by all. Ages: 0-12 years

SUMMER CAMPS
Digital Media Academy (Cambridge) offers courses in game design, programming, filmmaking & photography, 3D modeling & design, robotics & engineering, and music production. Launched by tech educators at Stanford University, Digital Media Academy camps are where students get their start as designers, developers, engineers, animators, musicians, and filmmakers. Ages: 6-17 years
Edge on Science (Weston & Plymouth) offers project-based programs in applied science and engineering. A back-to-basics approach is taken where children are given the freedom to work in teams and problem solve, while making new friends and having fun. Sessions are led by an engineer, scientist and/or scholar. Choose from these week-long sessions: assembling drones & coding instructions to fly them; discovering the superpowers of bugs; engineering catapults; the hydraulic makerspace; marine ecology & sustainability; structures & bridge building; experimentation across a variety of scientific fields; optics & astronomy and rocketry.  Ages: 8–14 years
Einstein's Workshop (Lexington & Newton) is dedicated to inspiring children in their exploration of science, technology, engineering, art, and math (STEAM).  The friendly and intuitive approach offers hands-on learning opportunities in camps, classes, and the drop-in exploration space. Einstein's Workshop Summer Camps provide a wide range of STEAM programming. With over 30 unique camp offerings, they have options in robotics, coding, making & inventing, and game learning. Grades: K-8
Empow Studios (Lexington & Newton) brings technology, arts, and play together to help young learners discover and build on their creative talents. Their goal is to empower kids to become creators of videos, games, 3D models, and designs that they are proud to share with family & friends, and learn the fundamentals of engineering and computer science in the process. Empow will be running camps in Acton, Boston's Back Bay, Belmont, Brookline, Cambridge, Cape Cod, Lexington, Milton-Quincy, Natick, Newton-Needham, and Westford. Kids will build projects in robotics, video game design, animation, programming / coding, 3D modeling & 3D printing, digital audio & video, and music production. Empow also hosts an After-School Club in Lexington and Newton for parents in need of enrichment and child care, one-day NanoCamps when schools are closed, weekend technology clubs, birthday parties, and private lessons. Ages: 7-13 years
EXPLO (Wellesley & Norton) offers engaging and interactive classes for students spanning many subject areas — including STEM. Students make friends from around the world, discover new interests and abilities, and have fun at every turn. In the three-week Exploration programs, students can choose from over 100+ courses including Particle Physics Challenge, Zip Line Robotics, Bacterial Epidemiology, and many more. They also offer shorter one- and two-week Focus programs in Psychology + Neuroscience, Future of Medicine, Orthopedics + Sports Medicine, Medical Rounds, Veterinary Science, Emergency Medicine, and Bioengineering for Girls. Grades: 2-12
iD Tech (multiple MA locations) has something for every student. From coding and game development to robotics and design, kids and teens learn in-demand skills and ignite lifelong passions. The unique blend of summer camp activities, cutting-edge education, and small class sizes creates the perfect environment for students to thrive and build skills that last long after summer. Each week, students receive one-on-one instruction, make new friends, and complete a project they showcase at the Friday diploma event. Ages: 7-18 years
Kids 4 Coding (Cambridge & Waltham) offers one week half- and full-day programs designed to develop new media literacy, computational and creative thinking, adaptability and problem solving, and coding proficiency. Kids 4 Coding's interactive modules are new each summer, created in collaboration with tech industry professionals and educators. This summer, Boston area students can learn to code games, robots, drones, musical compositions and even build their own laptops (to keep!). Sessions are supervised by certified teachers and taught by experienced instructors who are passionate about technology. Ages 7-16 years
MassBay Community College (Wellesley Hills) is a comprehensive, open-access community college, offering associate degrees and certificate programs. The College is dedicated to student learning and achievement through academically rigorous courses and programs. STEM Summer is a one week program that allows rising 7th and 8th-grade students to explore a common theme through a hands-on academic setting where students are taught by professionals. Summer STEM Sampler Workshops is a one week program open to all high school students and graduating seniors. iCREAT is an introduction to coding, robotics, electronics and high school students who will be rising juniors, seniors, and just-graduated seniors are eligible to apply. Grades: middle and high school students

EDUCATORS
Beyond Benign (Wilmington) works alongside K-12 and college educators to develop open-access curriculum and provide teachers with the skills and tools to implement and practice green chemistry in their classrooms. Beyond Benign equips educators, scientists, and citizens with the tools to teach and practice green chemistry to achieve a sustainable society. They offer field trips, community outreach, teacher training, and curriculum development. Ages: 8-18 years
Hatch America (schools in MA) started in Canada in 2014 with the objective to help students learn and understand computer programming from an early age. With a combined background in teaching and computer science, the co-founders aspired to teach children the skills that will help to create solutions to their own problems. Hatch's proprietary learning platform enables students to learn JavaScript coding in an inclusive, self-paced, mastery-based environment. With a digital library of over 600 projects, Hatch lets students be themselves and find the tools to express who they are and what sparks them. Ages: 7-17 years
Science from Scientists (Bedford) offers a variety of programs throughout the year designed around their mission to teach and inspire the next generation to identify and solve real-world problems by improving STEM literacy. Science from Scientists (SfS) partners with elementary and middle schools to send the same two real, charismatic scientists into schools (during the school day) to see the same group of students every other week throughout the entire school year. SfS instructors coordinate with classroom teachers to select one of their 90+ hands-on lessons. All lessons are aligned with the Next Generation Science Standards (NGSS) and state frameworks. Their out-of-school programs, which include vacation programs, Science Theater, and community presentations, engage larger audiences in STEM-based activities. Ages: 7-14 years

GIRLS
CuSTEMized (online) was founded by a woman in STEM as a not-for-profit initiative to encourage girls to envision themselves in STEM by providing personalized storybooks that depict them in STEM fields and learning programs that expose them to real-world female role models in STEM. In this manner, they hope to help foster a positive STEM identity in girls and inspire the next generation of women in STEM. Ages: 2-8 years
Girls Who Code (Massachusetts locations) is a nonprofit organization which aims to support and increase the number of women in computer science. The organization is working to close the gender gap in technology and change the image of what a programmer looks like and does. Girls Who Code offers coding clubs during the school year and the Summer Immersion Program, a free 7-week summer program for current 10th-11th-grade girls to learn coding and get exposure to tech jobs. Grades: middle and high school girls

ENTREPRENEURSHIP
Epiic Solutions (Boston University) hosts one-week thematic summer programs for teens to develop their own startup ideas and meet Boston's most influential and creative business leaders. Teens get to explore entrepreneurship, innovation, and design thinking and consider career pathways. Grades: 7-12
The Business of Doing Good (Boston) is a social entrepreneur day program for kids and teens. Their goal is to help your child find their passion and to instill the determination and skills to achieve their goals. Their dynamic and engaging curriculum will leave kids inspired to change the world. The Business of Doing Good also teaches kids how to create, present, and launch their unique social entrepreneurial endeavor. They offer summer boot-camps, mini-sessions for schools and community centers and workshops during the school year. Ages 10-14 years

Global Leadership
United Nations Association of Greater Boston (Belmont & Cambridge) has dedicated over 60 years to building a network of globally aware citizens in the Greater Boston area.  UNAGB's Summer Institute in Global Leadership offers week-long programs for teens between seventh and twelfth grade to engage in global issues, improve their public speaking skills, incorporate their knowledge of STEM topics to solve problems, and of course – make new friends. Each week focuses on a different topic (such as climate, human rights, etc.) Students hear from expert public speakers in the field, enhance their public speaking skills through team-building exercises, receive negotiation training from professional negotiators, and learn different perspectives each country has on the topic. The week ends with a full-day Model UN simulation where students role-play international leaders negotiating solutions to the problem. Grades: 7-12

Robotics
LigerBots is a high school FIRST® Robotics Competition (FRC) team with members from Newton North and Newton South High Schools. Each year students have six weeks to design, build and program a complex robot to compete in a newly designed game. The team is about "more than robots."  In addition to learning technical skills both during the "robot build" season and in the fall, the team builds a budget, finds sponsors and participates in community outreach events to share their enthusiasm for STEM and project-based learning. Team members learn to do an elevator pitch and can also focus on video, photography, and graphics. In 2018 the team won first place in the Safety Animation Award competition. Their winning video will be shown at many FIRST Robotics competitions to about half a million spectators over the 2018 season. The team also ranked 24 of 209 teams in New England in 2018 and qualified for the World Championships in Detroit.
FIRST inspires young people to be science and technology leaders, by engaging them in exciting mentor-based programs that build science, engineering and technology skills, that inspire innovation, and that foster well-rounded life capabilities including self-confidence, communication, and leadership. FIRST offer programs from elementary through high school throughout the U.S. To learn more about starting or joining a team, visit their programs:
Kinderlab Robotics (Waltham) is the creator of KIBO, a robot kit based on 15 years of child development research, that lets 4-7 year-olds build, program, decorate, and run their own robot. Created by Prof. Marina Bers at Tufts University, KIBO is used worldwide with proven efficacy in helping kids learn STEM—and getting them excited about it! With KIBO, you can integrate STEM elements into a wide range of curricula, including art, cultural studies, and reading literacy. KIBO requires no screens, keyboards, computers, tablets, smartphones or IT support. Ages 4-7 years

3D Design & Animation
Kids Digital U (Needham) provides after school, evening & weekend programs & summer camps out of a 2,000 square foot state of the art animation studio. Kids learn 3D design & animation, video gaming, virtual reality development, 3D printing and the digital arts. Grades: 2 to 12
Computer Science & Programming
KTBYTE (Lexington) teaches computer science in a progressive curriculum to students in week-long and semester-long programs all year round, including the summer. Courses are offered in either in-person and web-conference formats, allowing students to work with live instructors wherever they may be. Entry level classes, such as the fundamentals ("FUN") curricula, use drag and drop programming frameworks such as MIT Scratch or KTBYTE's "Java Blocks". As students take higher level classes, they are required to type their code, learn advanced problem-solving skills, and eventually unlock college-level content. Their mission is to stimulate young students' interests in computer science and help advanced students achieve their goals before college. Ages: 8-18 years
Penguin Coding School (Lexington) was started by a Lexington dad who wanted to turn kids onto the joys of coding. They offer a unique curriculum that emphasizes the joys of creation as the motivation for learning. Penguin Coding School has Computer Programming Classes – Scratch for 2-4th graders, HTML/Javascript Websites and Game Building for 4-8th graders, Python/Java for 8-12th graders; and Digital Art & 3D printing. Ages: 7-18 years

After School 
Circuit Lab (Greater Boston) runs hands-on learning programs to teach children about circuitry (electrical engineering) and programming (computer science). Their programs give kids an opportunity to learn essential modern-world skills that aren't typically taught in school in a creative and supportive setting where they have access to leading-edge electronics prototyping equipment. Circuit Lab offers after-school programs, daytime homeschool groups, week-long summer programs, and special events. Grades: K-8
Mad Science (they come to you) provides fun, entertaining and educational science programs for children aged 4 to 12. They offer a wide range of STEM topics in pretty much every category and just added a brand new Lego Engineering program called Brixology. Mad Science hosts afterschool programs, workshops, assembly shows, birthday parties, summer programs and much more. Grades: PreK-5th
Wicked Cool for Kids (various Massachusetts locations) is a Boston-based education company that specializes in customized STEAM enrichment programs. They offer hands-on enrichment programs in science, art, and technology and partner with local community organizations to provide experiential learning and fun for kids. Wicked Cool for Kids offers after school, early release, in school, school vacation, and summer programs. Grades: K-6th

Math
Russian School of Mathematics (multiple Massachusetts locations) offers after-school mathematics program. The Russian School of Mathematics (RSM) opened in 1997 with a goal of creating a unique after-school mathematics program. Their mission was to build a systematic math education based on the traditions of Russia and Europe and adapted to the needs of American students. Their approach to education is governed by the theory that an early systematic approach focused on the development of reasoning skills can have a powerful impact on student development. Grades: PreK-12

Pre-College 
Northeastern University (Boston) offers summer programs designed for talented high school students who want to give themselves an edge by learning from Northeastern's internationally acclaimed faculty. Northeastern University's Accelerate: Pre-College Programs offers four programs in STEM fields: BioE Summer Immersion, Engineering Innovation & Design, Hacking the Internet of Things, and Girls Code It: Immersive Computer Science Experience. Accelerate programs are hosted on Northeastern University's Boston campus, allowing students to experience true collegiate learning in a world-class environment. Students will engage with Northeastern faculty, utilize labs for cutting-edge projects, visit area companies in the field, and attend lectures by accomplished professionals in the field. Grades: high school juniors and seniors
UMass Amherst (Amherst) offers residential pre-college summer intensives for rising high school sophomores, juniors and seniors in the sciences, humanities and arts. STEM programs include: Modern Astronomy; Engineering Institute; Forensic Anthropology; Hydrology & Climate Change; Genetic Engineering & GMOs; Genetics, Genomics & Evolution; Plant Biology; Visualizing Cells in Cancer & Disease. Opportunities also exist for high school students to work in research labs alongside University faculty in the 6-week Research Intensives program. Pre-College programs at UMass combine all the major elements of college, including great academics, living in a residence hall, and eating in their award-winning dining commons. Ages 15-17 years

College Counseling
Strategic Academic Success (Waltham) specializes in boutique-level educational tutoring, college counseling, and customized scholastic instruction aimed at helping students in the Metro-Boston area achieve their academic goals. They have worked extensively with students interested in pursuing careers in STEM and health fields. SAS regularly offers science exploration, research science, and STEM test prep courses as well as seminars focused on exploring STEM interests while in middle school and high school. Additionally, SAS regularly mentors STEM students so that they can gain meaningful science experiences in high school and effectively portray these experiences and communicate their STEM passions on college applications. Grades: middle and high school students
Image Credit: Acera School