Happy Holidays! I am excited to share my list of STEM gift ideas for the holiday season. Here are 5 fun, hands-on educational toys and books that will get your kids designing, building, and reading. All gift ideas are priced under $25.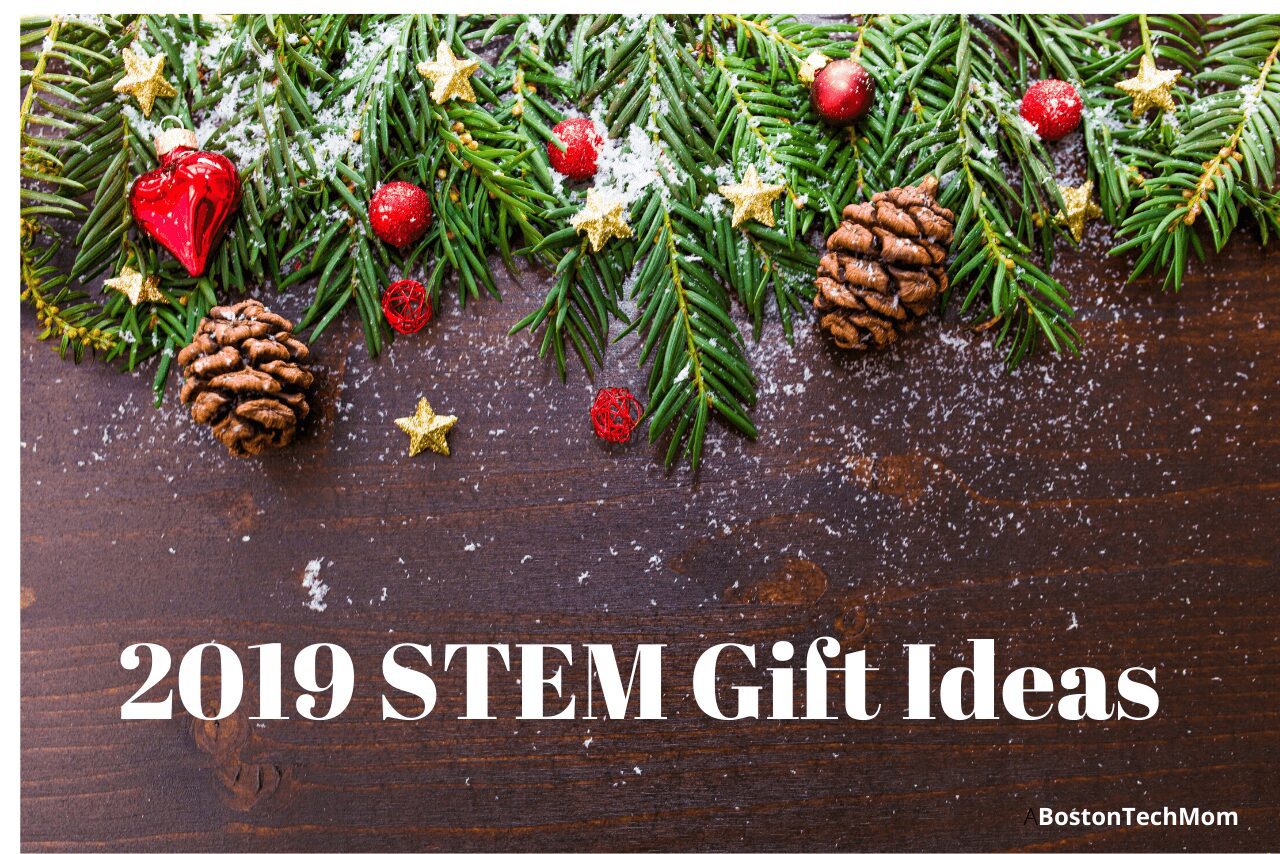 I participated in a STEM Fair earlier this year and there was one STEM toy that parents and kids kept talking about: Snap Circuits. They loved them! I was curious and bought Snap Circuits Jr. This is a great electronics kit for kids 8+ and features building blocks with snaps, so it's easy to experiment and construct different electronic circuit projects. There are 101 projects included in the instruction manual and I found them easy to follow. Snap Circuits are a fun, affordable, and instructive introduction to electronics. 
I am a big fan of reading and love when I can find STEM-related books that get kids excited to read! I talked with the Boston-area author, Jarrett Lerner, about his popular book series, EngiNerds, and he said that EngiNerds is perfect for enthusiastic and "reluctant" readers alike. He explained, "EngiNerds is a fun, funny, fast-paced story about friendship, nerdiness, responsibility — and robots." 
When a disassembled robot one day appears on Ken's doorstep, he's delighted. Not only does he have a blast putting the machine together, but what STEM-loving kid wouldn't want to have a walking, talking robot of their own? The problems start when Ken's bot, Greeeg, begins doing a whole lot more than just walking and talking. Soon enough, more robots show up, and things quickly get out of control. Can Ken and the rest of the EngiNerds save the day and solve the mystery of who's behind these butt-blasting bots? Have your kids read this book and find out. Perfect for grades 3-6.  EngiNerds and Revenge of the EngiNerds are available at Amazon and other book retailers.
If you're looking for a creative hands-on construction toy, K'NEX Imagine 10 is an inexpensive starter kit ideal for kids ages 7-12. K'NEX building sets are popular because they are easy to use—you build models by clicking pieces into place and the instructions are simple enough to understand. This particular kit comes with ten different model ideas including a moon buggy, an ostrich, a spaceship, a lizard, a helicopter and more. I had fun building the ostrich. K'NEX are bright and colorful and I like the fact that there's a lot of versatility when it comes to design possibilities. Plus, they look great on display!
We love playing games in our house and this STEM game has been a long-time favorite. Rush Hour is a sliding block logic and problem-solving game for kids ages 8+. Voted "one of Parents' Choice Best 25 Toys of 25 Years," the goal is to get the red car out of the traffic jam. I admire ThinkFun's games because they're smart, creative, and help kids build skills in a fun way. Their game, Zingo, might be one of my all-time favorites!
I recently discovered Smore Magazine, a delightful and well-written science magazine for girls and boys ages 7+. Dr. Sarita Menon, the founder, and creator of Smore has a Bachelor's in Chemistry, a Masters in Biotechnology and a Ph.D. in Cancer Biology along with over 17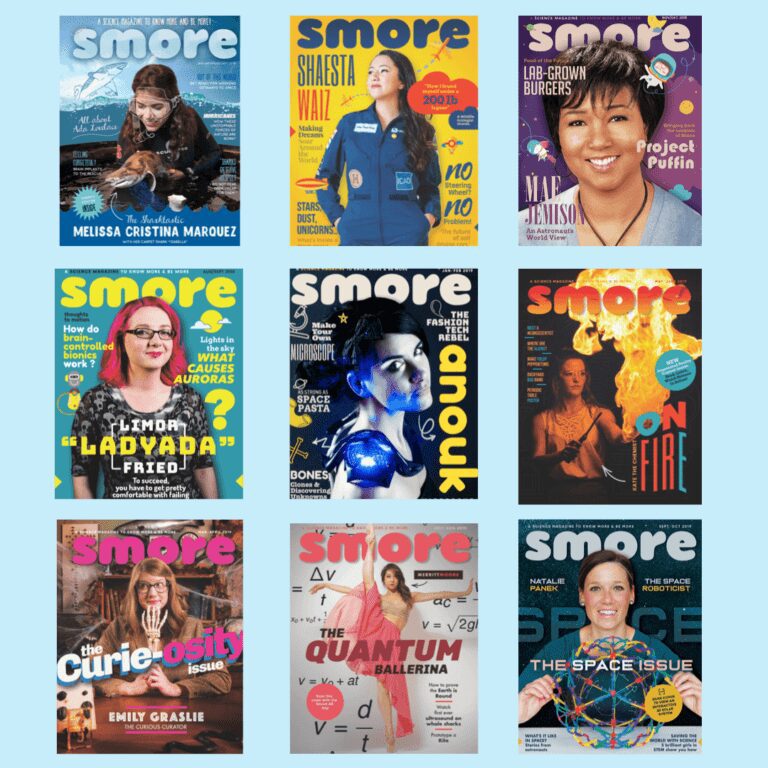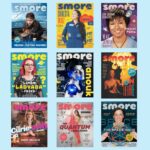 years of combined experience as a scientific researcher and educator. She told me she started Smore because "it is what she needed as a young girl." She was a smart kid in school and loved science, but had no idea what she wanted to do with her interests. She did not see or hear about successful women in STEM or even the various options that were out there for her to go after. Smore was created to show young girls and boys all the amazing possibilities available to them if they continue to pursue their STEM dreams. 
Each issue of Smore covers the latest in science news, featured articles on space, ecology, technology, inspirational stories of scientists and inventors, trivia, science crossword puzzles, activities and more. Smore has had a great response from parents as well as educators. One parent shared, "My 9-year-old LOVES reading this magazine! Inspiring and informational. Real people doing real things. Love it! Thank you." In addition to the magazine, they have a subscription box that includes the magazine along with curated STEM-themed fiction, non-fiction books, STEM games, activities and posters along with fun goodies like stickers, toys, and even jewelry.
Need more ideas?
For additional STEM gift suggestions, here are my gift guides from past years: