I am always on the lookout for STEM gift ideas and I don't limit myself to toys and games. I also search for hands-on projects, classes, and STEM experiences. With the holidays upon us, here are 11 unique gifts that will delight and inspire kids to explore science, technology, engineering, and math.
If you want additional ideas, check out my 2016 STEM Gift Guide.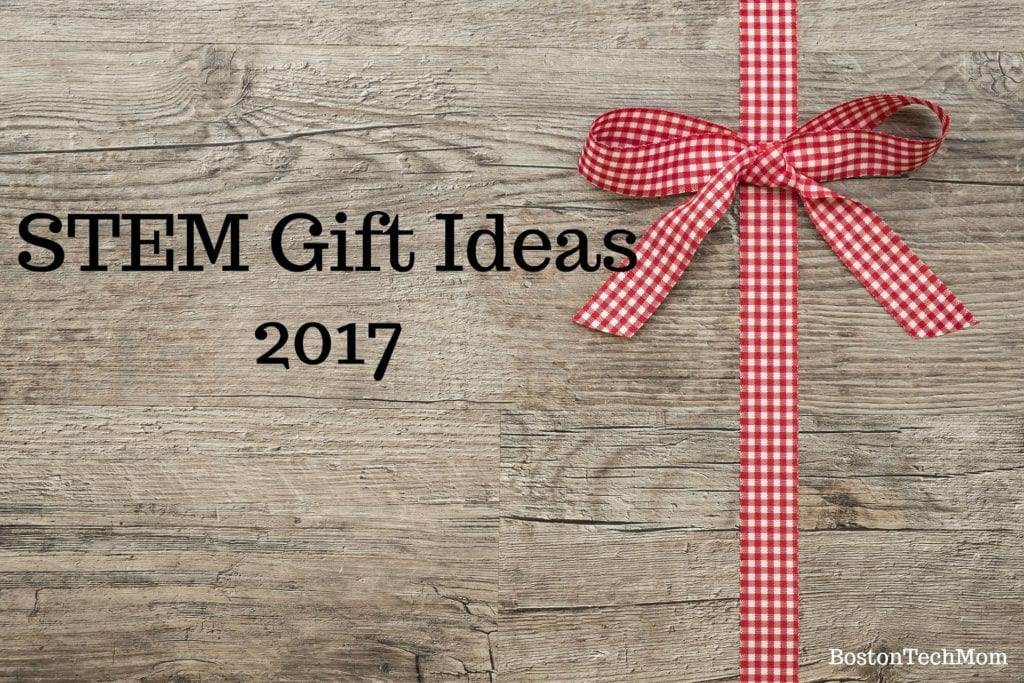 Circuit Breaker Labs: STEM Jewelry and Accessories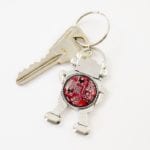 Now that my kids are getting older, I need to find some non-toy gifts. My daughters both love little accessories that they can add to their backpacks and put on display in their bedrooms. This year, I discovered these cool looking key chains made with actual circuit boards. I could not resist and purchased the robot keychain for myself! I love how it looks and feels on my car keys and it reflects my love of tech. The products are made by Amanda Preske. She not only has a Ph.D. in chemistry but she turns circuit boards into beautiful pieces such as key chains, jewelry, and more. These are perfect gifts for grown-ups too! (Robot keychain cost: $35- available at CircuitBreakerLabs.com)
littleBits: Star Wars Droid Inventor Kit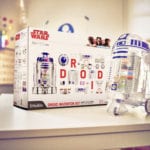 As a long-time fan of littleBits' electronics blocks, I was excited when the company reached out to me and asked me if I would like to try their latest product: the Droid Inventor Kit. It is pure fun! You get to build and customize your own Droid and drive it using an app. Read about our experience with the kit. This product appeals to ages 8-12 years (boys and girls) with all levels of tech-experience.  littleBits are great educational toys that help kids explore electronics by building and testing combinations of Bits. Kids can have a lot of fun using Bits to make their own creations too. (Cost: $99.95- available at Walmart, Apple Store, Amazon & littlebits.com)
LEGO: Women of NASA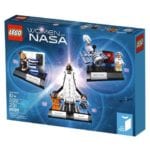 In 2017, the incredible movie Hidden Figures shed light on the true untold story of three amazingly smart and tenacious African-American women mathematicians who played a critical role in NASA's space program. Now, LEGO has introduced a new set of figures: Women of NASA featuring astronauts Sally Ride and Mae Jemison, astronomer Nancy Roman, known as the "Mother of the Hubble" for her work on the Hubble Space Telescope, and Margaret Hamilton, the computer scientist who developed onboard flight software for the Apollo space program. My daughter has already asked for the set and it will definitely be under our tree. (Cost: $24.99- available at Amazon and LEGO.com)
I am a big supporter of Girls Who Code, a nonprofit whose mission is to close the gender gap in technology by teaching computer science to girls in grades 6-12. The founder, Reshma Saujani, has written a book: Girls Who Code as a way to introduce coding to girls in a manner that is appealing and easy to understand.  I read the book and think it presents coding in a way that is approachable and interesting. The author discusses why coding is important, the fundamentals of coding, how you go about learning to code, and real-world applications that students can relate to. This is a fun/educational read for students and is also a great book to read for a school project. While the book is targeted to girls, I would also recommend this book for teachers, parents, librarians, and after school teachers who want to learn more about coding and how to get students (girls and boys) involved. (Cost: ~$13- available at Amazon, Barnes & Noble, Target, Walmart and other independent bookstores)
Can you have fun playing with math? Yes, you can! If you are looking to build your child's math literacy or undertake some fun, engaging math activities at home, I would recommend getting Math Lab for Kids, a book with 50+ hands-on math activities for children grades 1-5. This book is not about doing sheets of math problems. Instead, children will learn about math by drawing and building shapes, solving puzzles and playing math games.
The book's publisher was kind enough to send me a copy to review, and I was excited to test it out with my younger daughter earlier this year. I am happy to report the experience was positive for my daughter and we enjoyed doing math activities and playing games together. Read my review. These activities are great for after-school activities, vacation breaks, and summer months. (Cost: ~$17- available at Amazon and Barnes & Noble)
STEM Books Subscription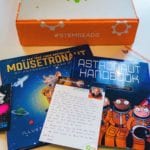 In last year's holiday guide,  I highlighted STEM activity kits as a way to get your kids experimenting and tinkering at home. You sign up for a subscription and each month a kit is mailed to your home. This year I want to tell you about STEM Reads Book Club. This is a monthly book club for children (ages 4-8) and the focus is entirely on STEM. Each month, you receive a box in the mail filled with two (or more) handpicked, kid-friendly books, exclusive author notes, engaging learning activities, and fun surprises. This is a great way to engage your kids in reading and learn about topics like space, physics, plants, math and more. (Cost: $34.95/month)
Science Museum Membership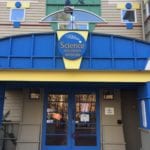 I enjoy giving "experiences" as gifts and getting a membership to a science museum is a wonderful way for the entire family to get involved in STEM on a regular basis. Many cities and towns around the country have science museums and some even cater to young children. In the Boston area alone, we have the Museum of Science, the MIT Museum, and the Discovery Museum and there are many more science museums throughout the state. Most museums offer an annual membership that includes perks such as unlimited visits, discounts on special events, and more. To find a science center in your area, visit the Association of Science-Technology Centers (ASTC).
Kano Pixel Kit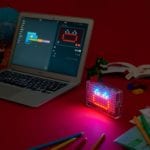 Kano came onto the scene in 2013 when they launched a successful Kickstarter campaign for the Kano Computer, a kit designed to allow people to assemble a computer and learn to code. The popular computer kit comes with everything you need to build a PC and a variety of software challenges that let you explore the computer, hack Minecraft, make music, build apps, and more. The company recently introduced two new kits: Pixel Kit and Motion Sensor Kit. Kano sent me the Pixel Kit to test out in our family.
The Pixel Kit is a digital light board with 128 beautiful LED pixels that you control with simple code. It's a modern-day Lite Brite that comes with over 40 creative projects and is great for kids, whether you have coding experience or not. You hook up your light board to a computer and use the Kano App, which uses Kano Code (a visual coding tool), to control the device and make the lights dance, display information, and so much more. The light board is well constructed, and my daughter really liked how you immediately see the results of your code on the board. It is a clever way to teach coding and allows you to be creative too… whether it's through designing pixel art, creating games, or broadcasting news like the weather or sports scores. (Cost: $79.99- available at Amazon, Target, Toys R Us, and Kano.me)
STEM Bracelet Kits
I always like to have a few STEM activities on hand at home and so I was delighted to learn about these stylish STEM bracelet kits from Rosie Research. Erica Saint Clair started the company because she became frustrated by the way she saw science being presented for her daughters. Erica has a Ph.D. in Physics from Boston University and she decided to start making science labs for her daughters. Her mantra is "learning real science by doing fun science."
My daughter loved making her Solar System bracelet and I liked that there were little factoids about each planet that came with the kit. We discussed the facts as she placed the planet beads on her bracelet. This was a wonderful afternoon activity and something she will continue to enjoy. I have purchased a few bracelet kits to give out as birthday presents –I think they are great gifts for girls and boys! On the website, you can also find free science activities. (Bracelet Kits cost: $12- available on RosieResearch.com)
Juni Learning: Online Coding Classes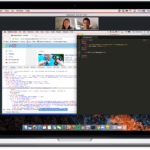 I recently wrote about online coding classes offered by Juni Learning. This company offers classes for kids in the comfort of your home and based on your family's schedule. Students get personalized instruction via video chat with trained instructors and learn to build games, apps, and websites. The company offers 6-month packages of classes (1x or 2x meetings/week). If your child wants to learn to code or is already coding, this could be a great gift. Since there is a significant expense involved, I would recommend trying the free trial first to see if this is a good learning experience for your child. If it is, you can sign up for a 6-month pass after the trial.
TechnoChic: DIY Light-up Cards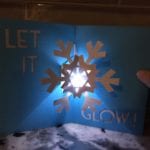 For crafty kids who love hands-on art projects and technology, TechnoChic's greeting cards are great DIY projects. You get to build your own light-up pop-up card and learn about circuits. This is a good way to teach kids how to incorporate electronics into a design. Everything comes in a nicely packaged kit and instructions are available online. My daughter (12 years) made the Let It Glow Snowflake card. It took about 45 minutes to create and she did need some help understanding how to lay down the copper tape and fold the paper shapes. Overall, this is a fun family project and you are rewarded with a beautiful product! These kits are perfect for holiday gifts, birthday presents, and group activities. (Light-up cards cost: $11.99- available at TechnoChic.net)