I hope you and your family are in good health. Normally, my monthly article is about STEM activities around Boston; however, this month I will share activities that your kids can do at home. Many organizations have stepped up and created incredible STEM programming for kids and I'm certain you will find something here that interests your children. Most of the activities featured here are free.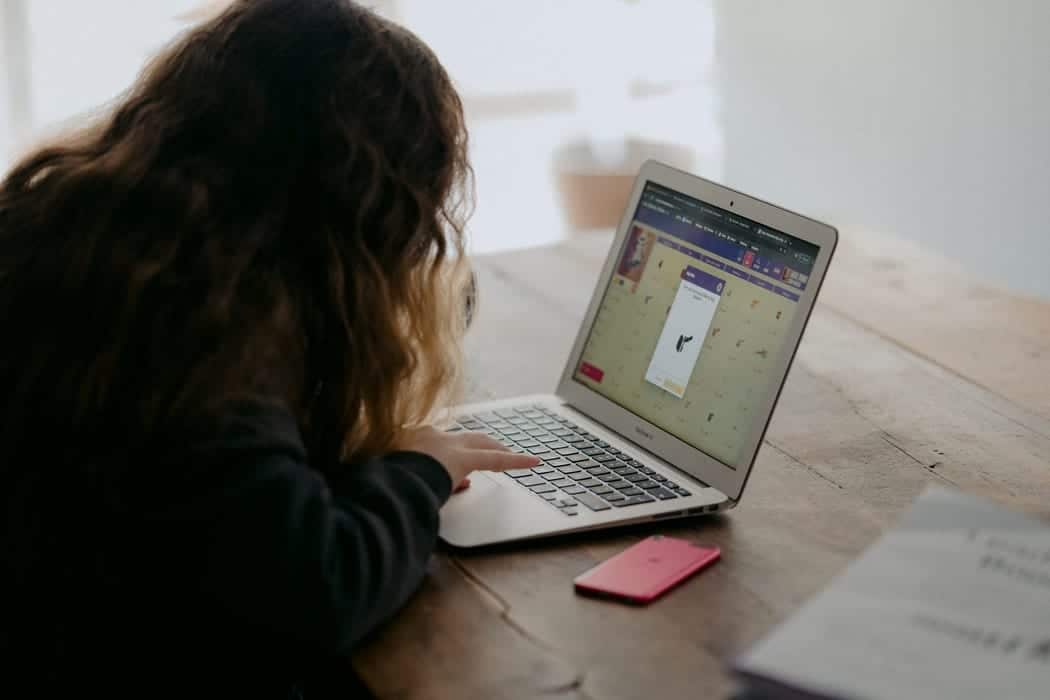 The Museum of Science in Boston launched a new digital museum experience called MOS at Home, including live presentations throughout the day, creative engineering projects, podcasts, kid-friendly activities, and more.
A local area student is running AIxTeens Summit, a virtual Artificial Intelligence Summit for teens on Saturday, April 18. The AIxTeens Summit is a series of talks from five female leaders in AI in the Boston area about their work and experience as underrepresented individuals in the field. It is open to the public and students with little/no computer science experience and students from underrepresented groups in STEM are encouraged to attend. This is a free event. RSVP now.
Einstein's Workshop, a STEM workshop focused on encouraging kids to make, design, build, code, and learn together, wants to help make things a little easier by providing parents with free, trustworthy virtual classes and tutorials to help entertain and educate. Visit Einstein's Virtual Learning Workshop every day for new interactive content.
The Innovation Institute is hosting an interactive webinar aimed at helping students understand the science of viruses, what makes COVID-19 "novel," and how evolving scientific understanding of the virus helps to inform public health responses. It will be led by Alex Mitchell, MS, Ti2 instructor; soon-to-be MD/PhD candidate with participation from Robert Kauffman, MD, PhD (Virology); Senior Scientist in Residence, Ti2. This is free and open to the public. There are two events based on age. To participate, register in advance at the following links: April 14 (ages 9-11) and April 15 (ages 12+).
The Knowledge Society is holding an exclusive online event for high school students featuring the Head of Applied AI at Google and the Former Head of AI at Uber on April 25th. Get exposed to and learn from top global leaders in Artificial Intelligence. Free event; limited spots are available. Apply by April 23.
The team at Code.org will teach computer science to children at home while school is closed in a live weekly webcast and have a weekly challenge to engage students of all abilities, even those without computers. Sign up here.
The Girl Scouts of Eastern Massachusetts has created "Girl Scouts at Home" programming. Across Greater Boston, hundreds of Girl Scout troops and families have been enjoying staff-led events, like campfire sing-alongs and meet-ups for all age levels, as well as badge and outdoor programs. These virtual events and resources (STEM included) are free and open to the public—no Girl Scout membership necessary. And the website includes links to online activities from Girl Scout councils across the country.
Need project ideas? Thanks to the folks at "You-do-it" Electronics Center in Needham, MA for creating a great list of electronics and science kits that are perfect for at-home learning and exploration. You-do-it has been designated as an essential service business in the Commonwealth, supplying essential sectors with electronic parts and supplies. You can buy their kits online.
Amazon Future Engineer is providing free access to sponsored computer science and robotics courses in the US, which is for independent learners grades 6-12, teachers who are remotely teaching this age group, and parents.
The Russian School of Mathematics is offering free resources for children to tide you over while your kids are home: Workshops, Comics, Marvelous Math Library, Math and Movement Games. RSM has also developed a Math Arcade, age-appropriate math activity kits for students in grades K-8. Once students submit their work, they receive tickets which will be redeemable for prizes once schools re-open!  
Girls Who Code launched Code at Home, a weekly series of educational activities to keep up learning at home. Some are online, some offline, of varying levels of difficulty, and each activity will feature a woman in tech who pioneered innovative technology.
Juni Learning has created a free at-home learning resource calendar. Families can follow along each week to progress through different subjects including coding, math, and science.
MIT has launched Full STEM Ahead, a collection of resources that MIT is putting together for teaching and learning online. MIT is curating existing resources for K-12, higher education, and workforce learners, as well as providing a weekly package of relevant materials for K-12 students and teachers.
The Edgerton Center K-12 Maker team is creating a Weekly Package for K-12 teachers, students, and parents. Each week features a different theme such as outer space, invention, and music and includes a set of videos, resources and online/offline activities for different grades.
Tinker and Create is running a live and free digital game design course for 3rd to 8th graders and families on all Thursdays in April and also the first Thursday in May from 6-7pm on their Facebook page. Students will learn to use the Unreal Engine platform and design a space-themed game. Archived classes will also be posted on the Tinker and Create YouTube channel. This way students can come back and watch the classes again if needed.
Penguin Coding School is offering free trial coding classes for grades 1-12 from April 18 to April 23. Depending on age, choose from Scratch, HTML and Javascript, Python, and Java. Register now for a one-hour class.
The Lexington High School Robotics Team is holding a free hackathon for kids in grades K-12 on April 24-26. The theme is to tackle challenges arising from the COVID19 outbreak. No experience necessary. Register now.
Need game ideas?
Games are a popular activity for families right now. In my own home, we recently discovered Qwirkle, a delightful game of mixing and matching tiles of different colors and shapes in order to accrue points. 
I know that parents are always looking for fun and educational games and I reached out to my friends at the Acera School (a STEAM school) for their top recommendations for math games. Acera's math specialist, Debbie Seidell, shared these wonderful ideas:
It is always fun to try a new take on an old classic. Many kids know how to play chess, but there are many other strategy games you can play on a chessboard. One such game is the Game of Amazons, where each player starts with only three pieces, all queens, and the queens shoot arrows at each move. And if you want to have a great strategy discussion about it too, check out the video or the web page.  
Visual thinking is often connected to mathematical reasoning. One fun puzzle that develops visual thinking skills is the Fold and Cut Challenge. You will need plenty of paper and scissors. It's easiest if you have access to a printer, but you can always just draw your own shapes on a piece of paper! Careful, this puzzle can be addicting. Can you fold the shape so you can cut it out in just one straight cut? 
Two puzzles that you can buy online are Chocolate Fix for younger kids, and Dimension for older kids. Both involve finding ways to arrange pieces, building visual reasoning alongside logic skills. And don't forget about the original logic puzzle where you need to move the pieces: Rush Hour. (A BostonTechMom favorite too!)
If you are looking for practice with basic math facts, the best way is probably with a deck of cards. You can play the game War, where each player starts with half the deck, and both players turn over their top card to see who has the higher card. One variation is to have each player turn over two cards, and see who has the higher sum, to help practice addition facts for kids in grades 1 – 2. Or, see who has the larger difference, and you are practicing subtraction for kids in grades 2 or 3. Multiply the cards to see who has the larger product, for grades 4 – 5. Or, for kids in grades 5 and 6, turn the two numbers into fractions, and see who has the larger fraction. 
Do you have an activity that has worked well with your kids? Please share your ideas with BostonTechMom!