Free Artificial Intelligence Curriculum for K-12 Students
AI is a hot topic in the news today, with plenty of debate about its benefits, liabilities, capabilities, limitations, and unintended consequences. I feel like everyone is discussing it—even our kids! So this is a great time to announce that MIT RAISE's Day of AI is back for a second year. The MIT-designed AI curriculum is returning to classrooms worldwide with new learning modules for all K-12 students. This free, hands-on curriculum can be used anytime, and no technical background or experience is needed. Register to get full access to the curriculum and training.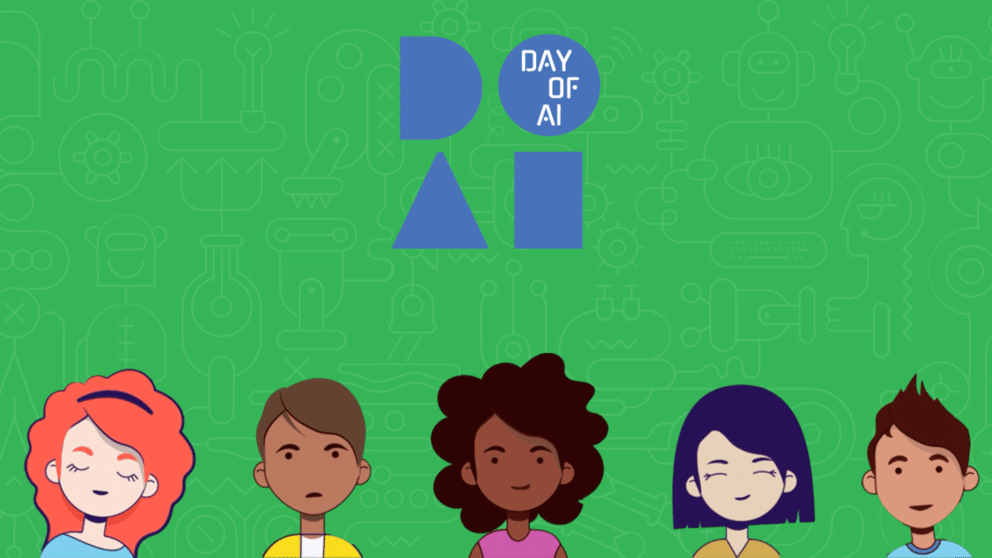 What Is Day of AI?
Launched in 2022, Day of AI  is a school-day's worth of hands-on classroom activities designed to introduce students to artificial intelligence and how it shapes their lives. The Day of AI curriculum and materials are designed by MIT researchers, and are intended to be taught by educators with little or no technology background. 
Activities are organized by elementary, middle, and high school and can run in 30-minute to 1-hour time blocks. Topics include:
What can AI do and not do?
What is an algorithm? How do machines learn from data? What is algorithmic bias?
How might AI cause unwanted discrimination? Is AI ever safe?
Can AI be used to create art? What are deepfakes and how are they used?
How does AI learn to play games? How do machines learn new skills from experience?
How does social media decide what to show me? How does it learn to recommend things I like?
What is data science? How can we use data for social change?
How do machines learn to recognize objects? 
How can computers help us make decisions using data?
What is data science? How can we use data for social change?
What's New This Year
There are new lessons and activities for all age groups, including an all-new curriculum for K-2. A new module focused on ChatGPT will be added to all grade levels. This year, MIT RAISE encourages educators to use the Day of AI curriculum any time; there are lessons and activities to fill a full school day for each grade band, but teachers can do one lesson per day, or once a week, or make it a theme week—anything that works for them! On May 18, MIT RAISE encourages everyone to join in a global Day of AI celebration and share their students' work. They will have updates on the website about in-person and virtual events, and they hope everyone will share their projects and experiences on social media using #DayofAI.
Available to All Educators and Disciplines, With or Without Computer Science or AI Training!
Day of AI targets educators in all disciplines: classroom teachers, after-school program mentors, administrators, and anyone interested in preparing kids for the future. Crucially, MIT targets not only STEM teachers but educators from all disciplines, including language arts, social studies, math, and art. The curriculum is designed to be accessible and useful for teachers and kids who don't have a technological background. Teachers who register for Day of AI get access to the curriculum, lesson plans, and optional free professional development training on the materials, with a certificate of completion that may be used for PD credits.
Last year's first-ever Day of AI got a huge global response—over 3,000 educators in 90 countries signed up, which shows us that AI literacy is something teachers really care about sharing with their students. And this year we've added new lessons for all age groups on the AI topics that are top-of-mind for so many kids, parents, and teachers—including ChatGPT, data privacy and policy, and bias in AI.

 -Prof. Cynthia Breazeal, director of MIT RAISE and Dean for Digital Learning at MIT
Students and Parents Can Participate on Their Own!
All of the resources are freely available under a Creative Commons license. Anyone who registers on the dayofai.org website can access the curriculum and activities. This could be a great after-school computer club, scouts, or summer camp activity! It's a good program for home-schoolers, as well.
Registration Details
Registration and resources are free; anyone can access and use the materials anytime. All you need is a computer or Chromebook with internet access. Register here. On Thursday, May 18, join a community of educators worldwide in a Day of AI celebration: share your class's projects, posters, photos, and videos, host a discussion, or create your own unique festivity. 
Exploring AI Outside the Classroom
Parents: if your child is interested in exploring AI outside the classroom, summer is a good time to dive into the subject. Read my AI Summer Camps article to discover some great options. There are also a number of organizations offering AI classes during the school year and summer. You can find these classes in my Online STEM Classes article. You'll find introductory courses—with no experience required—to advanced courses where students go deeper and progress through advanced and challenging curricula, learn about real-world AI applications, and often complete a project!