Are you looking for STEM events and activities this winter? Here are a variety of upcoming free or affordable events—most are virtual for now. I have categorized the events by month and will continue to add to the list as I learn about new opportunities. So, check back and see what's new!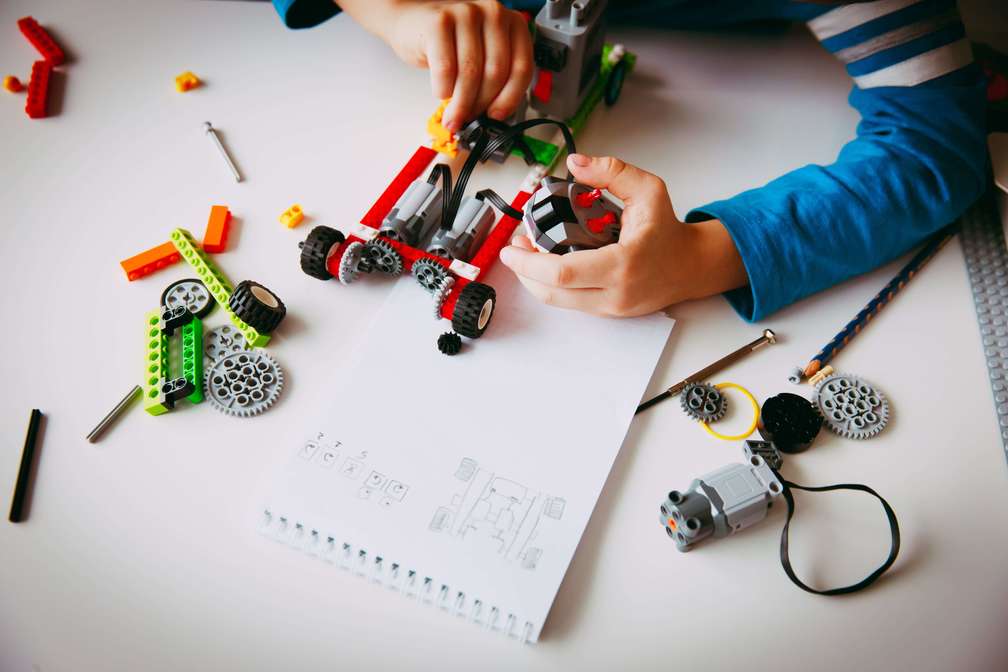 Ongoing Events
TechGirlz, a nonprofit organization helping middle school girls embrace the power of technology, hosts free virtual tech workshops designed for girls in grades 6–8. View the calendar of events and sign up here.
Discover workshops in science, coding, creativity, history, and more with Microsoft Store's free virtual online workshops for students. Visit the website to check out the variety of programs and sign up. 
January
The RSM Foundation, a 501(c)3 nonprofit, committed to inspiring a love of mathematics among students, is excited to announce the 6th annual International Math Contest (IMC). IMC is a 30-minute Online Challenge for children in grades 3-10, based on leading math curriculums from around the world, and is specially designed to give students insight into how their math knowledge compares to that of their international peers. Registration for the IMC 2021 opens January 1st! This challenge serves as a pressure-free glimpse to see where students stand and is free to participate in. An additional paid report, providing detailed analysis on an individual student's strengths and gaps, percentile placement, and more, is also available to purchase. The contest officially opens February 1st. For more information on the IMC, to view sample problems, and for registration information, visit contest.rsm foundation.org. 
PreHacks Seattle is a free two-day program from January 16-17 co-hosted with Boston University for women and non-binary high schoolers to learn more about career paths in STEM and learn coding fundamentals. In this program, participants will build coding skills and community as they learn to create computer science projects. Register here.
The Knowledge Society is hosting a webinar on January 23 with Amy Smidutz, the Engineering Director for the Delivery Engineering Team at Netflix. Amy will tell you about how her team builds platforms that enable safe and continuous delivery of all your favorite Netflix shows, and how Netflix manages and experiments with the infrastructure.  Register for this free event.
February
MIT Museum is offering a virtual series about (Circuit) Board Game Design in live sessions on February 3, 10, and 17. Design and build a game that crosses the digital and physical divide as you learn to program your own microcontroller. Work as a team as they guide you through the process of designing a game, programming a controller, and testing it with other families. Cost: $70/family unit (contains all of the supplies your family needs to work together to complete the projects and challenges plus shipping costs). Register for this course.
Looking for February vacation camps? Here are a couple of options to consider:
MIT Blueprint is a weekend-long virtual learnathon and hackathon for high school students happening virtually this year on February 20-21. Any high school student (grades 9-12) is eligible to apply, and all levels of coding experience are welcome!
Each year, 200 high school students gather for a weekend of learning and building their own computer science project. On the first day ("the learnathon"), students have the opportunity to attend workshops run by MIT students and hear tech talks by organizations. On the second day ("the hackathon"), students will have the opportunity to apply their skills to a project. In addition, this year the organizers are introducing Blueprint Week, which takes place the week before Blueprint and will allow students to form teams and find friends, set up their projects, and speak to different organizations before the weekend even begins. Throughout Blueprint Week and Blueprint itself, students will not only have the opportunity to win fantastic prizes (and swag!), but also have access to experienced mentors and the chance to build connections with education-based organizations. This is a free event. Register by January 25.
Join thousands of students to make new friends, and make an app or game during Virtual CodeDay Winter 2021 on February 26-28. For high school and college students. No experience necessary. Register for this free event.
Join the 14th annual Curiosity Challenge by the Cambridge Science Festival, a contest for 5-14-year-olds that takes place every winter. Demonstrate what you're curious about by drawing a picture, writing an essay or poem, taking a photo, or doing something else entirely. Submit your entry with a description of your project and how it prompted you to explore the world around you. The entry deadline is Sunday, February 28.
March
The Knowledge Society is hosting a webinar on March 6 with Pierre Sermanent, a Research Scientist at Google Brain. Pierre has published on various topics in the fields of computer vision, robotics, and self-supervised learning.  Register for this free event.
MIT Museum is hosting Crashing and Folding: Lunar Lander Challenge in live virtual sessions on March 31 and April 7 and 14. Form an aerospace engineering team as you build a prototype lunar lander. In this workshop, you will use origami, paper circuits, and mechanical engineering to build the power, motion, and landing systems for your rover and put them to the test. Cost: $70/family unit (contains all of the supplies your family needs to work together to complete the projects and challenges plus shipping costs). Register for this course.
The WITS Virtual Summit on March 24-26 is a virtual version of the Women in Tech Summit series. WITS, the only technical conference with all women speakers, connects, educates, and inspires women working in and with technology. With discussions about trending topics in tech and information on thriving through tech career phases and facets, and unique online networking opportunities, WITS connects women working on the business and technical sides of the industry, at every career level, from students to senior executives. WITS is not only a conference for women in tech, it is also a fundraiser for the non-profit, TechGirlz. All post-expense proceeds from WITS support TechGirlz mission to inspire middle school girls to explore all the possibilities of technology. This event is geared toward women but could benefit college students and teens too. Purchase tickets.
April
Register for the annual Girls STEM Summit LIVE 2021— a new, live, online format for 2021 hosted by Jr.Tech on Saturday, April 3 and April 10. The Summit serves girls in grades 8-12 interested in pursuing STEM degrees and exploring STEM career choices. Since the summit will be online, it has been split into two half-day sessions. Cost: $65
Stay tuned for news about the popular Cambridge Science Festival that takes place in April.