Are you looking for STEM events and activities this winter? Here are a variety of upcoming free or affordable events—most are virtual for now. I have categorized the events by month and will continue to add to the list as I learn about new opportunities. So, check back and see what's new!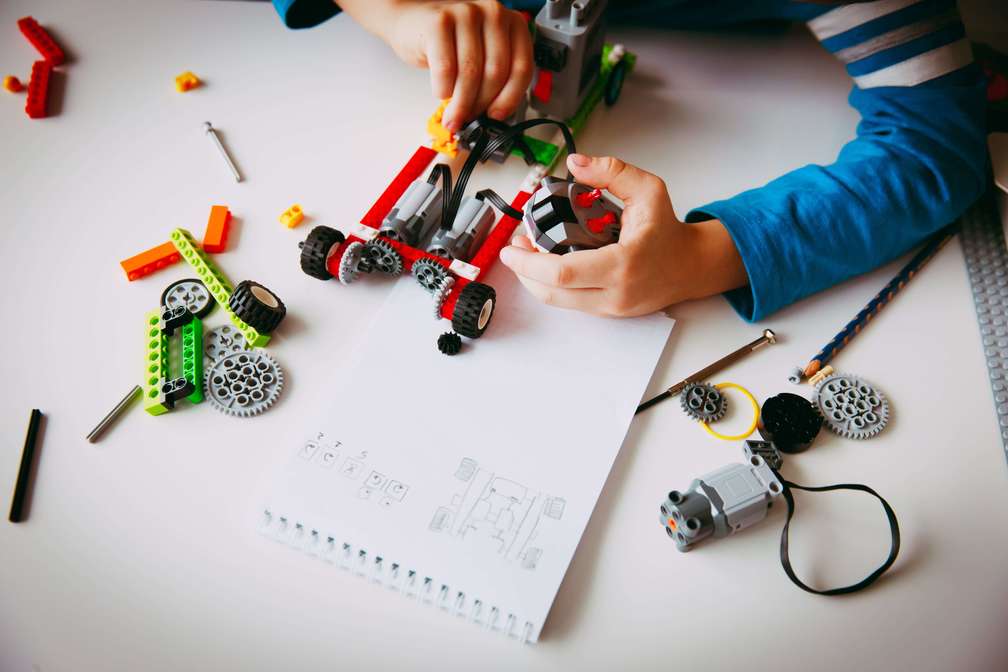 Ongoing Events
TechGirlz, a nonprofit organization helping middle school girls embrace the power of technology, hosts free virtual tech workshops designed for girls in grades 6–8. View the calendar of events and sign up here.
Discover workshops in science, coding, creativity, history, and more with Microsoft Store's free virtual online workshops for students. Visit the website to check out the variety of programs and sign up.
January
The RSM Foundation, a 501(c)3 nonprofit, committed to inspiring a love of mathematics among students, is excited to announce the 6th annual International Math Contest (IMC). IMC is a 30-minute Online Challenge for children in grades 3-10, based on leading math curriculums from around the world, and is specially designed to give students insight into how their math knowledge compares to that of their international peers. Registration for the IMC 2021 opens January 1st! This challenge serves as a pressure-free glimpse to see where students stand and is free to participate in. An additional paid report, providing detailed analysis on an individual student's strengths and gaps, percentile placement, and more, is also available to purchase. The contest officially opens February 1st. For more information on the IMC, to view sample problems, and for registration information, visit contest.rsm foundation.org.
PreHacks Seattle is a free two-day program from January 16-17 co-hosted with Boston University for women and non-binary high schoolers to learn more about career paths in STEM and learn coding fundamentals. In this program, participants will build coding skills and community as they learn to create computer science projects. Register here.
The Knowledge Society is hosting a webinar on January 23 with Amy Smidutz, the Engineering Director for the Delivery Engineering Team at Netflix. Amy will tell you about how her team builds platforms that enable safe and continuous delivery of all your favorite Netflix shows, and how Netflix manages and experiments with the infrastructure. Register for this free event.
February
MIT Museum is offering a virtual series about (Circuit) Board Game Design in live sessions on February 3, 10, and 17. Design and build a game that crosses the digital and physical divide as you learn to program your own microcontroller. Work as a team as they guide you through the process of designing a game, programming a controller, and testing it with other families. Cost: $70/family unit (contains all of the supplies your family needs to work together to complete the projects and challenges plus shipping costs). Register for this course.
Picking up where he left off in NOVA's popular special, Hunting the Elements, David Pogue sets out on a worldwide quest to find the key molecules and chemical reactions that have paved the way for human civilization, life, and even the universe as we know it. And along the way, he uncovers the simple principles that produce such a dizzying diversity of matter from elements on the periodic table. (A three-part series premiering February 3 at 9 PM on GBH 2.)
Attend Q-munity Vision, a virtual tech conference built for students on February 6-7. Learn about emerging technologies like AI, blockchain, and quantum computing from leaders and researchers at various tech companies. Register for this free event.
Break out of the winter doldrums and welcome Harvard science into your home on February 12-15 with four days of discussions by Harvard scientists, at-home activities, and an enticing peek at Harvard museum specimens you may have been missing. Don't miss this opportunity to fall in love … with the wonders of science! Advance registration required for each day. 
Looking for February vacation camps? Here are some options to consider:
Registration will open by mid-January for Acera's virtual STEM camps.
If you live in the Boston area, Empow Studios will be holding in-person tech and design camps in Newton and Lexington.
Explore the life cycle of stars with the Christa McAuliffe Center's virtual Astronomy program for high school students. Cost: $45.
The Forsyth Institute Student Scholars Remote Science Camps will be held in February (and April), exposing aspiring young scientists in middle school and high school to the exciting and rewarding world of scientific research. Topics include oral health, microbiology, immunology, teeth and bones, and public health. Register now.
For Boston area families, Z-kai Learning Lab will offer math, programming, and LEGO robotics classes (online and in-person).
From SySTEMic Flow and United Way of Massachusetts Bay BoSTEM, this February break (15-22nd) students can compete in an epic math escape room to help them foster excitement for math, learn about BIPoC mathematicians, and get some prizes! The escape rooms can be done asynchronously by any student in grades 4-12. Then on February 22nd starting at 6pm all students will be invited to the award ceremony which will feature the announcement of the winners, one live puzzle, students can pick a math-related movie for the "Movie, Make + Meet" afterwards and there may be a special guest. This is a free event open to teachers and students. Register now.
The Christa McAuliffe Center is presenting AstroNights LIVE: Mars 2021, on Friday, February 19 at 7pm. MOXIE (the Mars Oxygen ISRU Experiment) is an instrument aboard the Perseverance Rover that was developed through a collaboration led by MIT. Just as the Perseverance Rover is wrapping up its interplanetary journey to Mars, this month's presentation will feature MOXIE team member, Maya Nasr. This free 30 minutes presentation will be followed by Q&A. Recommended for: Ages 6+. Register for the live webinar.
MIT Blueprint is a weekend-long virtual learnathon and hackathon for high school students happening virtually this year on February 20-21. Any high school student (grades 9-12) is eligible to apply, and all levels of coding experience are welcome!
Each year, 200 high school students gather for a weekend of learning and building their own computer science project. On the first day ("the learnathon"), students have the opportunity to attend workshops run by MIT students and hear tech talks by organizations. On the second day ("the hackathon"), students will have the opportunity to apply their skills to a project. In addition, this year the organizers are introducing Blueprint Week, which takes place the week before Blueprint and will allow students to form teams and find friends, set up their projects, and speak to different organizations before the weekend even begins. Throughout Blueprint Week and Blueprint itself, students will not only have the opportunity to win fantastic prizes (and swag!), but also have access to experienced mentors and the chance to build connections with education-based organizations. This is a free event. Register by January 25.
PreHacks Atlanta is a free two-day program from February 20-21 co-hosted with Boston University for women and non-binary high schoolers to learn more about career paths in STEM and learn coding fundamentals. In this program, participants will build coding skills and community as they learn to create computer science projects. Register here.
NOVA's BEYOND THE ELEMENTS presents an incredible opportunity to virtually transport students to the sites where chemical engineering and material science are happening and to hear directly from the scientists and engineers creating the molecular compounds of the future. NOVA Education will organize live broadcast virtual field trips where science classrooms across the country can tune in to hear from a chemist or engineer about their research and witness live experiments. The next virtual field trip will take place Tuesday, February 23 at 1pm ET with Theo Gray and a look into the science of glass blowing with the Corning Glass Museum. Follow NOVA Education on Facebook for updates.
Join thousands of students to make new friends, and make an app or game during Virtual CodeDay Winter 2021 on February 26-28. For high school and college students. No experience necessary. Register for this free event.
Join the 14th annual Curiosity Challenge by the Cambridge Science Festival, a contest for 5-14-year-olds that takes place every winter. Demonstrate what you're curious about by drawing a picture, writing an essay or poem, taking a photo, or doing something else entirely. Submit your entry with a description of your project and how it prompted you to explore the world around you. The entry deadline is Sunday, February 28.
March
The Knowledge Society is hosting a webinar on March 6 with Pierre Sermanent, a Research Scientist at Google Brain. Pierre has published on various topics in the fields of computer vision, robotics, and self-supervised learning. Register for this free event.
MIT's popular annual Spark program for students in grades 7-8 will be eSpark, a virtual, extended program held on March 13, 20, and 27. For three Saturdays in March, middle schoolers will flood Zoom to take classes, taught by MIT students, on anything and everything. Check out the catalog for the list of Spark classes to get an idea of what's available. The program cost is $40 and generous financial aid is available for students that request it. Registration for eSpark 2021 will open in late February.
On March 13 from 10am-3pm EST, the MIT Museum will be hosting Girls Day, celebrating women who are exploring, researching, and innovating in STEM. Meet researchers who study things that may seem icky at first glance, but​ turn out to be fascinating and valuable to science and society. Discover the scientific importance of slimy secretions, insect larvae, and even poop! Visit the website on March 13 for a registration link to enter the Girls Day Welcome Room. All are welcome to join in this free event.
The Girl Scouts of Eastern Massachusetts is hosting its 9th annual STEM Conference for girls, trans, and gender non-conforming youth in grades 4-12 on March 20-21. This is a two-day virtual festival of all things innovative, experimental, and exploratory! Hear from amazing women in STEM and attend live workshops (choose your own schedule) on exciting topics such as coding, wearable lights, animal car, Mars rovers, and more. Register by March 14. Cost: $30/Girl Scout or $40/nonmember
MIT Museum is hosting Crashing and Folding: Lunar Lander Challenge in live virtual sessions on March 31 and April 7 and 14. Form an aerospace engineering team as you build a prototype lunar lander. In this workshop, you will use origami, paper circuits, and mechanical engineering to build the power, motion, and landing systems for your rover and put them to the test. Cost: $70/family unit (contains all of the supplies your family needs to work together to complete the projects and challenges plus shipping costs). Register for this course.
The WITS Virtual Summit on March 24-26 is a virtual version of the Women in Tech Summit series. WITS, the only technical conference with all women speakers, connects, educates, and inspires women working in and with technology. With discussions about trending topics in tech and information on thriving through tech career phases and facets, and unique online networking opportunities, WITS connects women working on the business and technical sides of the industry, at every career level, from students to senior executives. WITS is not only a conference for women in tech, it is also a fundraiser for the non-profit, TechGirlz. All post-expense proceeds from WITS support TechGirlz mission to inspire middle school girls to explore all the possibilities of technology. This event is geared toward women but could benefit college students and teens too. Purchase tickets.
Boston College will be holding their Splash event on March 28 for grades 7-12. Students can choose from a wide range of classes taught by BC students. This is a free event. Register here.
April
Register for the annual Girls STEM Summit LIVE 2021— a new, live, online format for 2021 hosted by Jr.Tech on Saturday, April 3 and April 10. The Summit serves girls in grades 8-12 interested in pursuing STEM degrees and exploring STEM career choices. Since the summit will be online, it has been split into two half-day sessions. Cost: $65
CodeWizardsHQ is hosting a global kids coding challenge, Deep Space Crystal Chase. Kids ages 8-18 can play for free and learn practical coding skills. They'll put those skills to the test for a chance to win cash and prizes. As Nym of the Allsnacks Alliance, students will travel from planet to planet to answer 21 levels of coding challenges using Python code. If they succeed, they qualify to compete in the Boss Level for a chance to win a $100 grand prize. Join the global kids coding challenge from April 5 – May 7, 2021. Beginner-friendly! Get details and register.
Stay tuned for news about the popular Cambridge Science Festival that takes place in April.
Keep an eye out and register for these upcoming online Splash programs where students get to take a bunch of cool classes taught by college students:
Here are a few April vacation camps:
Acera School is running virtual STEAM camps.
Empow Studios will be holding in-person tech and design camps in Newton and Lexington, MA.
Code Ninjas in Wellesley, MA is running in-person STEM camps.
Z-kai Learning Lab in Arlington, MA will offer math, programming, and LEGO robotics classes (online and in-person).