Happy Spring, everyone! Now that the weather is warming up, many families are starting to plan for summer. While some in-person STEM summer camps will be open this year, many organizations are offering virtual summer camps. If you want to explore what's available online, check out my latest online STEM summer camps article.
Here are a variety of upcoming free or affordable STEM events this spring—most are virtual for now. There are a lot of fun activities, so I hope you enjoy exploring the possibilities!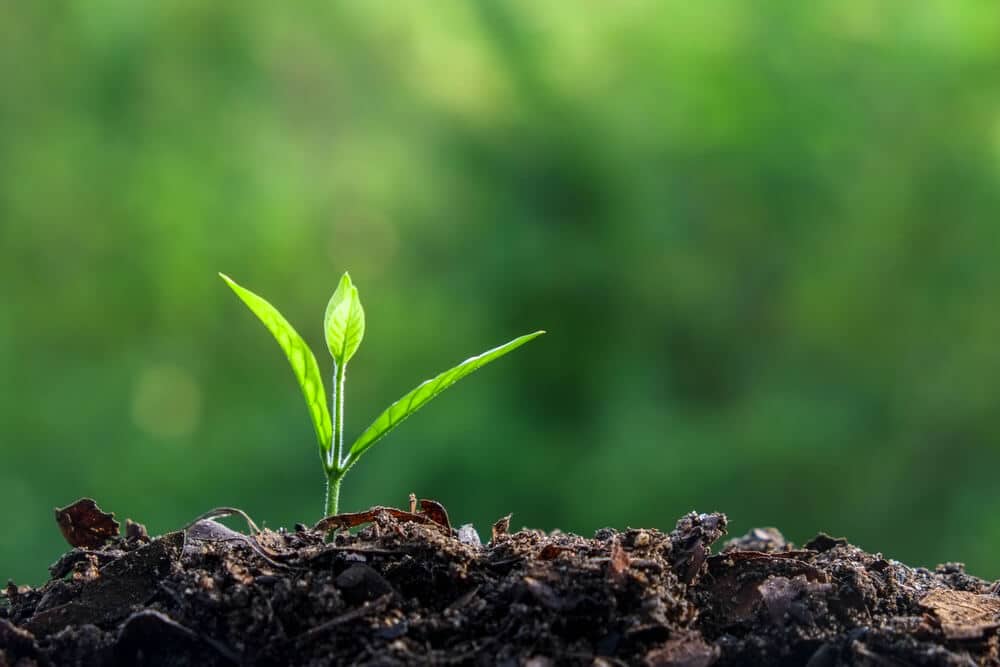 Girlz, a nonprofit organization helping middle school girls embrace the power of technology, hosts free virtual tech workshops designed for girls in grades 5–8. View the calendar of events and sign up.
Discover workshops in science, coding, creativity, history, and more with Microsoft Store's free virtual online workshops for students. Visit the website to check out the variety of programs and sign up.
Virtual Splash programs are being held at universities around the country in April and May. During these events, students get to take a bunch of fantastic classes taught by college students. Many programs are free! Visit this site to see which universities are offering programs. Registration is required.
This year, Cambridge Science Festival is celebrating science for the entire month of April. Each day, they will share a simple prompt with content and events developed exclusively by the Cambridge Science Festival community. Spend a few minutes a day exploring the offerings, connecting with cool scientists, and learning new things!
Jr. Tech presents Girls STEM Summit LIVE 2021— a new, live, online format for 2021 on Saturday, April 3 and April 10. The Summit serves girls in grades 8-12 interested in pursuing STEM degrees and exploring STEM career choices. Since the summit will be online, it has been split into two half-day sessions. Cost: $65. Register now.
It's National Robot Week April 3-11, a time to inspire students in robotics and STEM-related fields, and share the excitement of robotics across all ages. Check out events around the country and get ideas on how to explore robotics with iRobot Education.
CodeWizardsHQ is hosting a free global kids coding challenge, Deep Space Crystal Chase. Kids ages 8-18 can play and learn practical coding skills. They'll put those skills to the test for a chance to win cash and prizes. As Nym of the Allsnacks Alliance, students will travel from planet to planet to answer 21 levels of coding challenges using Python code. If they succeed, they qualify to compete in the Boss Level for a chance to win a $100 grand prize. Join the global kids' coding challenge from April 5 – May 7, 2021. Beginner-friendly! Get details and register.
Lincoln Laboratory is presenting Science on Saturday on April 10, and the theme is Destination: Space Exploration. Dive into the world of space exploration by investigating the ambitious missions that launched this past year including Perseverance and OSIRIS-REx. This is a free virtual event for children, parents, and teachers. No need to register; just join the webinar via Zoom and use the passcode: 133750.
Harvard Museums of Science & Culture welcomes you to celebrate Earth Day by engaging in sustainability-themed virtual family-friendly events and activities for all ages. They are kicking off an Earth Day virtual event line-up April 19-23 with activities and resources for exploring the outdoors. Free events.
Science on State Street, a popular Massachusetts science festival, will be virtual this year, and the theme is Planet Earth Edition! Check out the list of creative events for kids and families. The festival runs from April 12-24, and registration is required for most events.
Here are a few April vacation camps:
The AIxTeens Summit on Saturday, April 24 consists of a series of talks and presentations about different applications of artificial intelligence, featuring speakers from startups and labs across the nation. The focus of this year's summit is the interdisciplinary nature of AI, so you will hear from speakers in a variety of fields, including natural language processing, computational neuroscience, healthcare, and more! You don't need to have any background in AI, let alone in computer science, to attend. Students from all different backgrounds are encouraged to attend, especially those underrepresented in the field of tech/AI. RSVP for this free event.
Spring is the perfect time to grab your sketchbook and get outside to look more closely at the new life bursting out around you. Sketch along with Jean Mackay, author and illustrator of The Nature Explorer's Sketchbook, for a fun exploration of spring things, colors, and patterns on Wednesday, April 28 at 5pm. Jean will share activities and tips to get you ready to head outside this spring. Register for this free virtual event for kids ages 8+.
Join the Boston Red Sox for their 2021 Virtual STEM Education Series, presented by Moderna! Each week throughout the month of May, the Red Sox will release a new short video that will include live experiments, geared towards STEM-related curriculum. The videos will have a different theme and feature their amazing Red Sox partners Moderna, NESN, JetBlue, iRobot, and the Boston 25 Weather Team! The weekly videos will be accompanied by a take-home assignment to continue learning after the video ends. Register to reserve your spot for this completely free event and they'll send you a link prior to the weekly video release.
Worcester Polytechnic Institute's annual TouchTomorrow festival will be back virtually this year, June 6-12, offering a whole week of STEM inspiration experiments and demonstrations for students and adults of all ages. Free and open to the public.
Join thousands of students and make an app or a game in Virtual CodeDay on June 11-13. No prior experience is needed. For students ages 13+. Register for this free event.
The Jurassic Quest Drive Thru Dinosaur experience is returning to Gillette Stadium June 18 through July 11, 2021! Open Wednesday through Sunday, this family-friendly, contactless event features over 70 lifelike dinosaurs painstakingly replicated in collaboration with leading paleontologists. Paired with an educational, brand-new audio tour, families will travel back in time together and learn about more than 70 dinosaurs that walked the earth and inhabited the ocean's depths. Guests can purchase drive-thru tickets for an assigned time slot starting at just $49 per vehicle (8 people or less).
MIT Summer HSSP 2021 is virtual this year. As a result, middle and high school students from anywhere in the world can attend! Classes are taught by MIT students and members of the MIT community on topics such as "Crime Scene Chemistry" to "The Mathematics of Music" to "Politics for the Modern Era"! Summer HSSP will happen over six Saturdays from July 10th to August 14th. Classes will last all six weeks of the program ("full term") or for either the first or last three weeks ("half term"). The registration deadline is June 25th. Summer HSSP classes have limited capacities, but the first phase of registration is a class lottery where everyone has an equal chance. This first phase is not first-come-first-serve! Students should sign up during the first phase of registration in order to attend the program. Cost: $40
Hack3, a global online coding competition based in New England, is hosting a hackathon for high school students for all skill levels on June 26-27. Hack3 aims to empower high school students to learn computer science, especially for youth in underrepresented communities. This event will bring students of all backgrounds together, foster innovation and creativity, and create new lifelong friendships for hackers. Register for this free event.
KaiPod Learning is hosting a free four-week summer school pilot program for 6th-8th graders in the Boston area this summer (June / July). The company has developed a brand new learning model where pods of 8 students meet in person with a dedicated Learning Coach. The students work on Math and STEM courses while participating in custom-built enrichment activities designed to get them moving and applying their skills. If you're interested, click here: bit.ly/KPSPO to schedule a meeting with Annie, the KaiPod enrollment concierge. They take the time to get to know you and your family to ensure that their program is the right fit for you and you have the best experience possible!