Calling all aspiring scientists! I am delighted to announce that the Journal of Emerging Investigators (JEI) will host an eight-week online summer science camp for 8th–10th graders nationwide in the summer of 2021. With the mentorship of Harvard graduate students, students will experience the entire process of performing an independent research project from home. Students will be paired with like-minded participants across the country to learn about bacteria and antibiotic resistance. Participants will learn how to read scientific articles to generate their own hypotheses about the bacteria lurking in their homes. Students will receive a kit with all the equipment necessary to be a scientist from home. After collecting and interpreting data, participants will write a scientific manuscript, that can ultimately be submitted to JEI  for publication. Throughout the program, students will learn about different opportunities to continue independent research, prepare for college applications, and learn about different career options in research. 
To be eligible, participants must be 8th-10th grade students who are considered economically disadvantaged, racially underrepresented in the sciences, or future first-generation college students. Additionally, participants must be in the USA.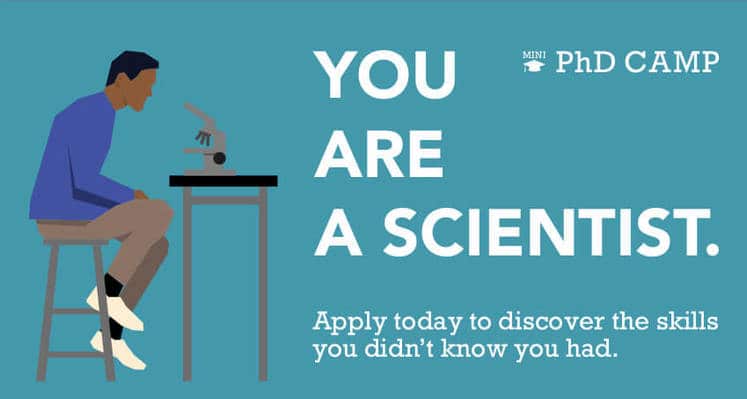 Program details
This program will be held online on Saturdays 1-3pm EST between June 19 and August 7, 2021. This is a free program and has specific eligibility requirements, as it aims to reach students from backgrounds traditionally underrepresented in the sciences. Visit the website to see if you qualify. Applications are required and the absolute deadline for applying is May 1, 2021. View the application form.
"It was a great opportunity for me to find what I was interested in, and also connect with mentors really allowed me to see what other professions were out there. Before this camp, [science] started out as just an interest, and now I'm pretty sure I know what I want to do in the future. It really motivated me to keep researching. Meeting with the mentors was the best part [of the camp] because it was more personal. It's not like 'Come to this camp and you'll talk to one person and be done with it'; it's more like a long-term thing. They're really helpful especially in pursuing what I want to do in the future. My mentor was in a similar situation as me as a high school student. She talked a lot about school in general and what she did in school in order to pursue whatever she wanted to do now. She gave me a lot of opportunities to discuss what other stuff I could do in order to expand on my knowledge and my views about biology."—Student Participant
About JEI
The Journal of Emerging Investigators is a science journal and mentorship program that publishes research by middle school and high school scientists about topics in the biological and physical sciences. A non-profit, it is operated entirely by graduate students, postdoctoral fellows, and professors across the US.
I've spoken with students who have participated in this remarkable program and heard about their experiences tackling meaningful scientific research and collaborating with mentors who provide feedback and assistance on their manuscripts.
Want to publish a research paper in high school?
If you are interested in doing research and getting it published in the Journal of Emerging Investigators, read my article and learn how the process works, the benefits of the program, what students can expect, and how parents can support their child's experience.s