I am always on the search for high-quality, free STEM programs for kids. I was delighted when  PBS KIDS' Design Squad Global (DSG) contacted me about their new after-school engineering club called "Inventing Green," with activities about inventing for a sustainable future. In today's post, you will learn how to get your kids involved in this FREE program and how you can bring this club to your after-school program.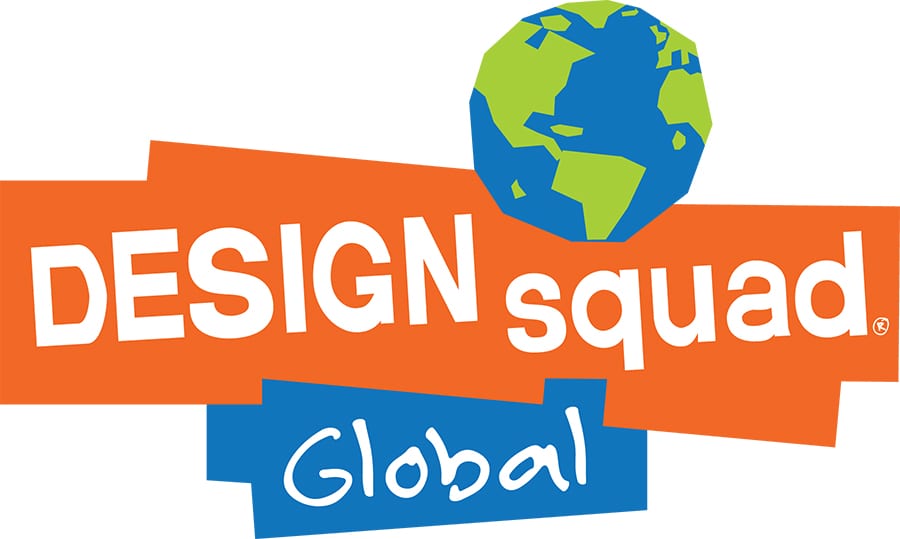 I had the pleasure of speaking with Nicki Sirianni, Outreach and Digital Marketing Specialist for Design Squad Global, about the purpose of PBS's after-school clubs. She explained that the question they ask is, "How do you get kids excited about engineering and environmental sustainability, all the while promoting cross-cultural understanding and making a difference in the world?"
For years Design Squad Global, a PBS KIDS show and website, has created activities, videos, and clubs that aim to get kids excited about engineering. In Design Squad Global (DSG) after-school clubs, kids ages 10-13 explore engineering and invention through high-energy, hands-on activities. In DSG clubs kids work on real-world engineering and invention projects, like building an emergency shelter or a way to airdrop supplies. Through DSG, kids get a special opportunity, the chance to work alongside a partner club from another country. Partner clubs share their experiences by exchanging design ideas, photos, and videos.
Now, Design Squad Global is tackling a new content area: inventing for a sustainable future. DSG wants to get kids thinking about how engineering can make an impact on environmental sustainability. The new club guide called "Inventing Green" gets kids to think about how to solve environmental problems with engineering as well as how to create new inventions using a sustainability mindset. DSG has six new activities including designing Sneakers using earth-friendly materials, building Wind Power Stations that harness wind to do useful work, and creating Light Pipes to illuminate rooms without electricity.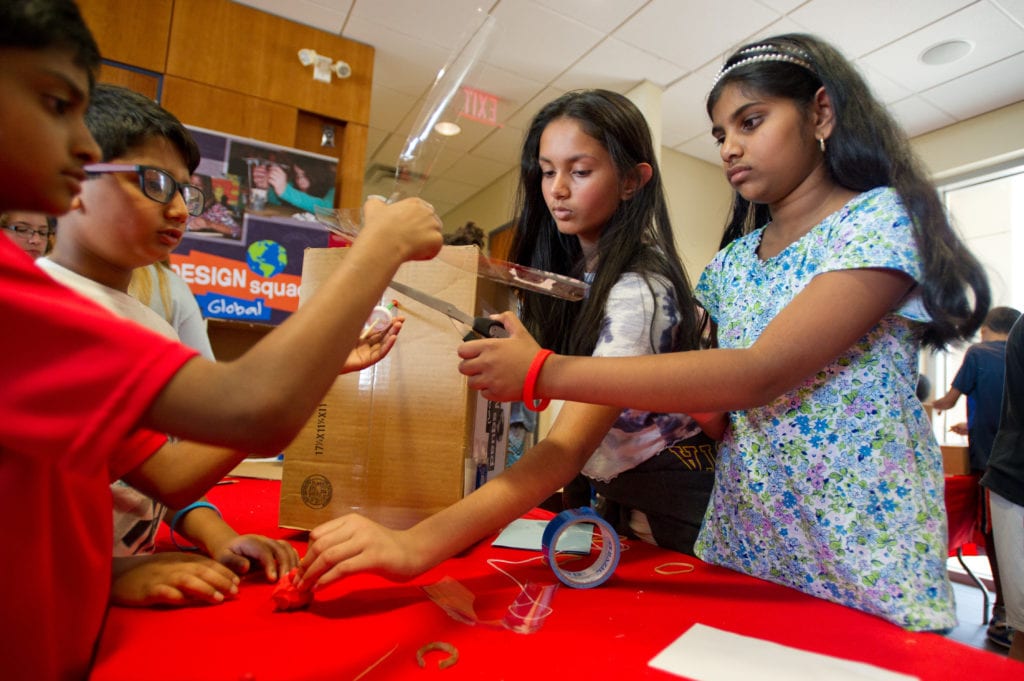 Through participation in a DSG club, kids learn:
Creative problem solving: Kids are called upon to use their imaginations and analytical skills through open-ended, hands-on engineering challenges.
Science and engineering concepts: Kids discover science and engineering concepts first-hand by making their own inventions.
The design process: Kids learn the tried-and-true steps to think through and work out a problem.
Ways to invent for a sustainable future: Kids engineer and invent green solutions to everyday needs as well as environmental issues.
Teamwork, listening and sharing skills: Kids understand the importance of teamwork and develop an openness to new ideas, ways of thinking, and unfamiliar situations.
Global communication and collaboration: Kids learn how to communicate and collaborate with people who have different perspectives, cultures, and backgrounds.
Making a difference! Kids experience engineering and invention as powerful tools for change.
Find a Club
Parents who would like to see if there are local programs in their area can email the outreach coordinate Saranya Sathananthan at [email protected] PBS KIDS encourages people interested in DSG to start their own club or get their school or community organization to start one. Additionally, Boys and Girls clubs in Massachusetts will be running clubs across the state next year. 
As for the age of children, 10-13 is the target age group but both younger and older children have participated in DSG clubs. The activities can easily be modified for both younger and older children.
Start a Club- Follow these steps
Visit DSG Inventing Green Club Guide which includes the step-by-step instructions and materials you need that will guide you through a 6- or 12-week Design Squad Global Club.
Visit DSG Club Guide for the original club format and receive all the information you need to start a program.
Register your club by completing this short form.
DSG will match your club with a club from another country.
Take the DSG Leader Training.
Get to know your partner club leader.
Recruit club members.
Lead your club!
Final Thoughts
Along with building these engineering skills, kids who participate in DSG engineering clubs begin to see themselves as young engineers or inventors with the power to make a difference in their communities. Thank you, PBS KIDS, for creating valuable programs like DSG and making them accessible to instructors, parents, and kids around the world!
For more activities, videos and information on Design Squad Global, visit: www.pbskids.org/designsquad
Photo Credit: PBS KIDS: Design Squad Global