Interested in learning about cryogenics? Would you like to see what liquid nitrogen looks like?
Sign your child up for a free cryogenics workshop by Einstein's Workshop hosted by the Belmont Public Library.
The workshop will be held Tuesday, August 12, 2014 from 7pm-8pm. For ages 10 and up.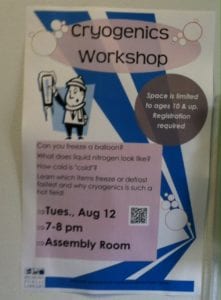 Click here to register or call 617-993-2870.