Happy Spring, everyone! There are many great STEM programs this month, including a few I am highlighting here.
Duck 'n' Hover– Teen Engineering Event, Saturday, May 11
In this free event at the Museum of Science, teens in grades 8 through 12 will design and build a wind-powered device that can lift a payload of rubber ducks three stories high. Students will be assigned a team to participate in the engineering challenge. Each team will be led by a near-peer mentor. No previous engineering experience is necessary, and participants will be provided with a t-shirt and lunch! Families of teens are welcome to attend the afternoon portion of the event and watch the timed team trials provided they purchase museum exhibit halls admission (or use a family or library membership). There will also be engineering activities around the building for visitors to participate in, as well as local engineers that will be sharing their work with visitors. Participant sign-up.
Science from Scientists– Summer Vacation Programs
Science from Scientists was an exhibitor at last year's Boston STEM Fair and this summer they will be offering 3 week-long day camps giving middle schoolers the chance to be STEM Explorers. Throughout the week, campers will explore a variety of STEM fields, from building & testing model Mars Rover Landers to forensic lab analysis to ecosystem observations to codebreaking! Led by their real, charismatic scientists, the week is packed full of hands-on challenges, experiments, and activities to excite every young scientist! The camps will be held at Olin College and Salem State University. BostonTechMom readers can use the code "BOSTONTECHMOM50" to get $50 off their program fees. Learn more and register.
Discovery Museum: Meet the Scientists– Friday, May 3 (Acton, MA)
What's it like to be a scientist or engineer? Find out in this special program where you can talk to real scientists and engineers and do the hands-on activities they've developed to showcase their work. Discover why they find STEM cool and exciting while learning about their research and interests. Check the website before the event for a list of the scientists and engineers who will be participating, and what type of science activity they will provide. Free event
Kids in Tech– Afterschool Tech Clubs in Massachusetts
I recently had the pleasure of meeting Olu Ibrahim, the founder of Kids in Tech, Inc., a Lowell, MA born non-profit that prepares kids with tech tools and skills early in life. Through partnering with schools and youth development organizations, Kids in Tech provides technology education to children ages 8-14 twice a week through its afterschool tech club program where kids learn everything from typing to coding to artificial intelligence. They are expanding their afterschool tech club program to reach more communities in Massachusetts and get more kids involved in tech.
If you are a parent and would like to bring an afterschool tech club program to your child's school, contact: https://kidsintech.org/contact-kids-in-tech/.
If you are a principal, school district, youth development professional, or school administrator that would like to bring an afterschool tech club program to your organization, local school, or school district, please contact [email protected] or fill out this form https://kidsintech.org/contact-kids-in-tech/.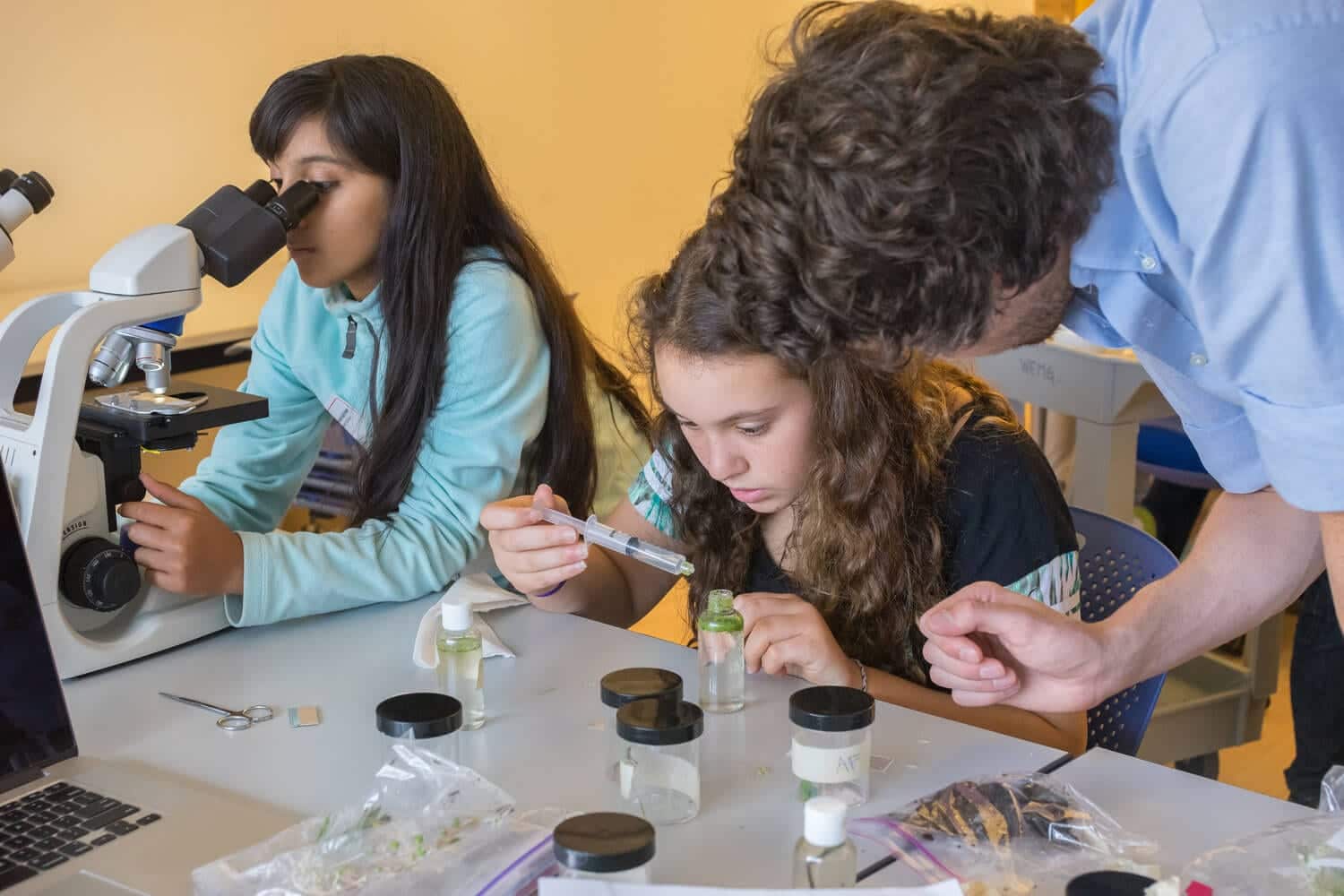 Here is a list of free and affordable STEM activities to consider this month. Enjoy!
May (various dates): Hands-on engineering and design programs are offered by the MIT Museum in Cambridge. Free with Museum admission. (Ages 12+)
May 3: Free Friday night admission to The Discovery Museum in Acton.
May 4: Latino STEM Alliance is holding their annual robotics competition and family science festival in Roxbury. Explore 20+ exhibitor hands-on STEM activities and cheer on student teams in a multi-round robotics challenge! Free event.
May 4: The public is invited to attend the showcase of exhibits & STEM Expo at the Massachusetts High School Science Fair on MIT's campus.
May 4: Attend STEM Talk: Sights Set on Science in Waltham. Presented by Alex Peruta, expert educational consultant and former scientific researcher at Yale University, learn about the wide range of STEM opportunities available for students. Free event.
May 11: Get your free tickets to Martha's Vineyard's Mini Maker Faire in West Tisbury.
May 11: The public is invited to attend the showcase of exhibits at the Massachusetts Middle School Science Fair at Worcester Technical High School.
May 11: Ivy Seed Academy will be hosting a Computer Science Unplugged workshop for parents & kids in Boston. Topics range from coding to game design to robotics. Register now for this free event.
May 11: Empow Studios in Lexington is hosting an Open House for STEM Camp and After School Club. There will be free STEM activities, including programming, digital art & design, and robotics. (Ages 7-17)
May 18:  MIT Lincoln Laboratory in Lexington will be hosting Science on Saturday: Light, Sound, Vibration, and their Remarkable Relationship. (Ages 5-17) Free + registration is required.
May 19: Get your free tickets to Southcoast MA Mini Maker Faire at the YMCA in Fall River.
May 24: Empow Labs in Newton is offering Intro to Augmented Reality. Learn Augmented Reality concepts and uses, and get hands-on with AR equipment by experiencing the latest gear and apps. For teens & adults ages 15 and up. Free event.
May 25: Join Einstein's Workshop for a free, fun, STEM activity filled open house at Lasell College in Newton. (Grades K-6)
May 28: Empow Labs in Newton is hosting Intro to Virtual Reality. Learn the basic of VR as they discuss different types of devices, headsets, and software. Get hands-on with VR apps & technology to get a firm understanding of VR. For teens & adults ages 15 and up. Free event.
May 29: Empow Labs in Newton presents Intro & Comparison of High-end VR Equipment. Learn about the latest and soon-to-be-released VR equipment and its features, best uses, and minimum & recommended system requirements, while getting access to use the equipment hands-on.  For teens & adults ages 15 and up. Free event.