I am delighted to tell you about a unique and affordable summer STEM program presented by Ivy Seed Academy. Ivy Seed is a STEM coding education platform that provides online coding classes and summer programs for kids 6-18. This summer Ivy Seed will host STEM contests for middle and high school students in Massachusetts.
These STEM competitions are aimed at inspiring young people to flex their entrepreneurial, programming, communication, and collaborative muscles by solving real-world challenges. This is the first year the contest is open to kids from the Massachusetts area, though anyone can participate as long as they are the appropriate grade level and able to attend the final competition mid-summer at the Cambridge Innovation Center (Ivy Seed does not provide transportation).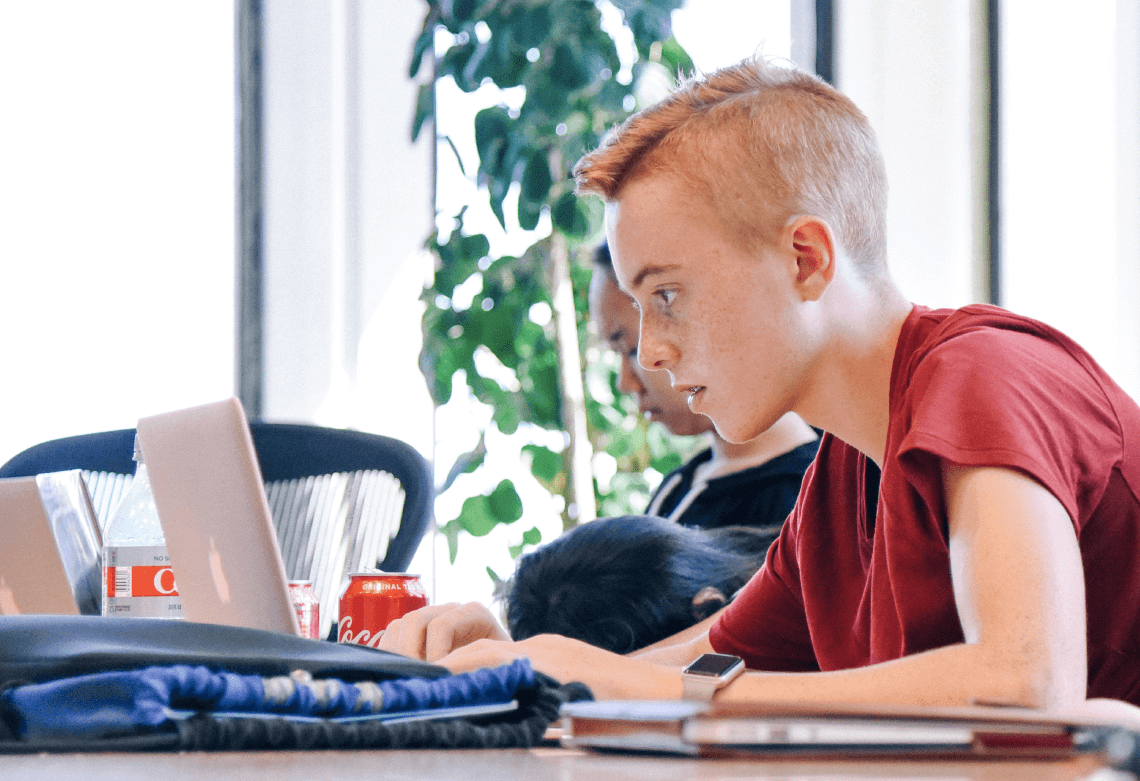 I spoke with Jenny Wu, the founder of Ivy Seed Academy about the STEM contests.
"We launched these contests because we believe that kids can accomplish amazing things in the area of STEM if provided the right opportunities. They were inspired by Stanford's Design Thinking Concept, which focuses on the need for creative problem solving to address life's complex challenges.  The ultimate goal is to go beyond teaching kids the 'how tos' of coding and show them how their work in this area can translate to making an impact in the real world."
The Youth Hackathon Contest is for students in Grades 7-11. This competition is designed to inspire young people to expand their coding and technology skills using critical thinking and creativity.  Kids need to have some programming knowledge and they need to join with 2-4 friends or classmates to form a team. The competition kicks off with an online workshop on July 27th and then, all teams compete in person on August 2nd, at Cambridge Innovation Center, in Cambridge, MA. Registration is open online through July 26th for the Youth Hackathon at https://www.ivy-seed.com/competition-hackthon; the cost to participate is $35.
The High-tech Entrepreneur Contest is for students Grades 7-12.  This competition simulates the process of creating a tech start-up including market research, product design, business proposal, presentation, and roadshow.  Again, kids need to pair up with their friends to form teams of 2-4, but no prior experience is required. This competition kicks off on August 10th with an online workshop, designed to help participants understand the basics of entrepreneurship prior to the final competition. Then, all teams will compete in person on August 16th at the Cambridge Innovation Center in Cambridge, MA. Prizes (valued at up to $1,800) will be awarded to winning teams.  Registration is open online through August 9th for the High-tech Entrepreneurship Contest at https://www.ivy-seed.com/entrepreneurship; the cost to participate is $35.
About Ivy Seed Academy
Rooted in excellence, Ivy Seed Academy is dedicated to growing the next generation of STEM leaders.  Located on Harvard University's campus, and catering to students from the U.S., China, Europe and South America, it is emerging as one of the most comprehensive computer camps and year-round educational programs in Massachusetts and beyond.  Sessions are taught by Harvard, MIT and other top university graduate and undergraduate students, with a 7:1 student to instructor ratio. You can register for online classes and summer camps at https://www.ivy-seed.com/.
Image Credit: Ivy Seed Academy