Spring is around the corner and here are a few STEM opportunities I want to highlight.
MassBay Community College– Summer STEM Sampler Workshops for High School Students
The Summer STEM Sampler Workshops will be offered July 15-19, 2019 on MassBay's Wellesley Hills campus. This one week, free program is designed to give underserved high school students exposure to different areas of STEM. The workshops are a five day exploratory in: Science (Biotechnology Lab Work); Technology (Robotics and Web Design); Engineering (Engineering Design); and Math (interactive, contextualized in STEM). Questions about this program should be e-mailed to [email protected].
 MassBay is seeking to enroll high school students who are economically disadvantaged, will be the first in their family to attend college, and/or are under-represented in college admissions.

 Preference will be given to rising juniors, seniors and graduating seniors.

MassBay is looking for motivated students who have an interest in or are curious to learn about STEM education and potential careers.

Interest in attending MassBay as a college student is a plus.

All students initially selected for the program will be interviewed (either in person or via Skype).
Boston Public Schools– March 2 Science Fair
The Boston Public Schools Science Department and Northeastern University's Center for STEM Education will host the 73rd Annual Boston Public Schools Citywide/MA Region VI Science Fair and the public is invited to join at 1:30 pm. Come see hundreds of outstanding science exhibits.
MIT Edgerton Makerspace– Spring Workshops for Educators
Engage students with hands-on projects that foster creativity, critical thinking, and STEM awareness.  Learn how you can lead successful Maker projects in your school. In the full-day skills workshops, you can learn how to use 3-D printers, laser/vinyl cutters, electronics, Arduino, or shop tools in the classroom, and explore tried-and-true ways to stock and set up your school's Makerspace. In the new workshop "Maker Project Design" you can design and prototype project ideas using MIT Edgerton's resources and Makerspace. These hands-on workshops are designed for K-12 educators who want to bring the excitement of Making into their classrooms. Beginners welcome. All materials are provided.
Workshops are 1-day, 8:30-2:30, at the Edgerton Center Student Project Lab (MIT 4-409)

Cost for each workshop is $275/person

Attendance limited to 20 participants/session.

Click here for registration info and workshop details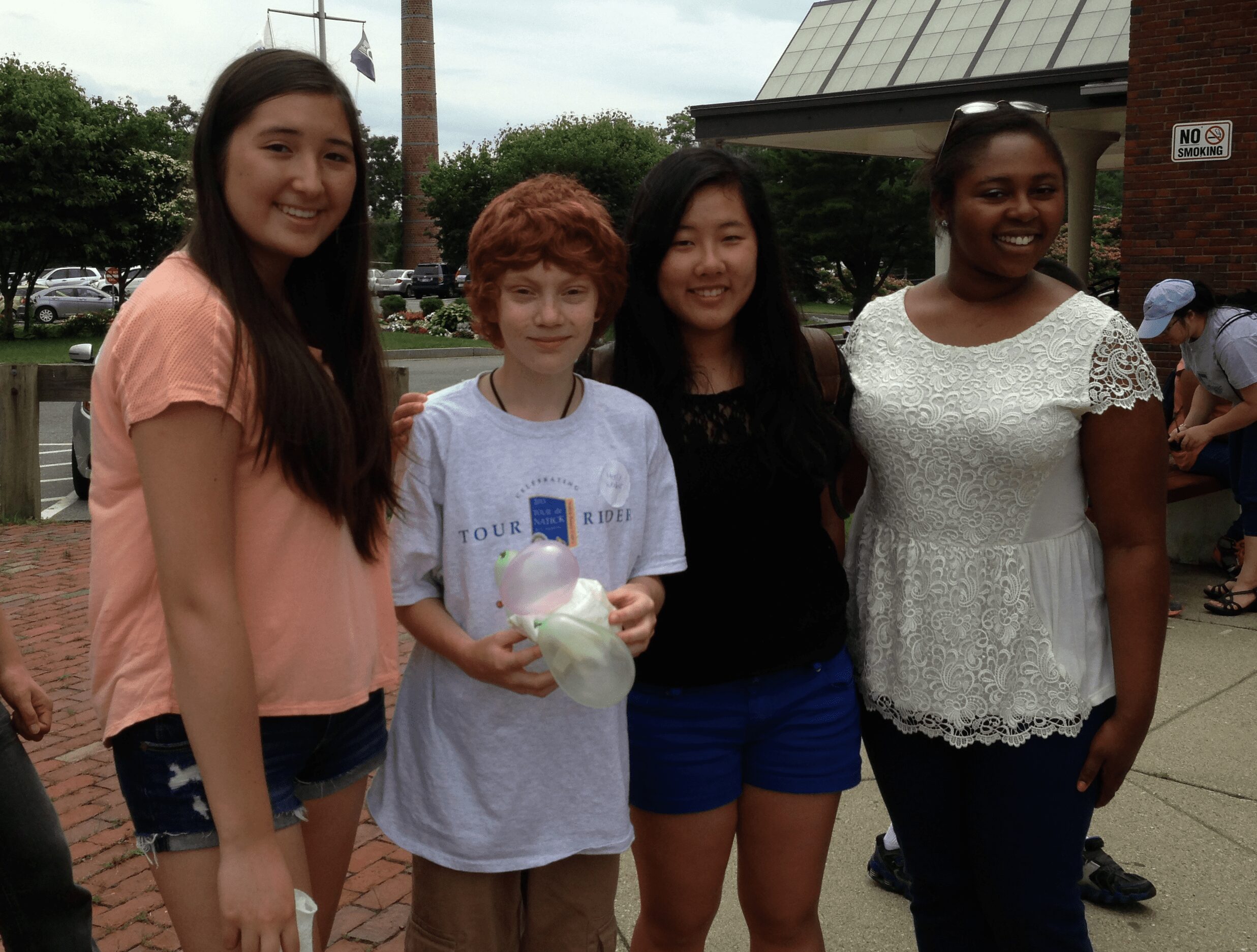 Here is a list of free or low-cost STEM activities for your kids to consider this month. Enjoy!
March (various dates): Hands-on engineering and design programs are offered by the MIT Museum in Cambridge. Free with Museum admission. (Ages 12+)
March 1: Free Friday night admission to The Discovery Museum in Acton.
March 2: Attend Science on Saturday at MIT Lincoln Laboratory in Lexington. Explore how computers "see" the world using cameras and other sensors, and how "deep learning" helps computers and robots know what's going on around them. (Ages 5-17) Free + registration is required.
March 16-17: Spark is a wonderful program for 7-8th-grade students to take a variety of really neat classes taught by MIT students and community members on MIT's campus. Cost: $40
March 16, 23: Northeastern University is holding its spring Splash program. High school students are invited to Northeastern University's campus to take exciting and useful classes taught by college students. Register now. All classes are completely free.
March 22-23: The Museum of Science is hosting a special event, Health Fair: Our Bodies, Our Future. Learn all about this complex structure with discussions from world-class experts, hands-on activities (including the opportunity to touch a real human brain), and more. (Grades PK-12) Free with Exhibit Halls admission.
March 22-24: TechTogether Boston, Boston's largest student-run hackathon open to all female and femme non-binary individuals, will be held at Boston University. Register now for this free event.
March 23: Code Ninjas in Wellesley is hosting a hackathon, where kids will sharpen their game building, coding, and teamwork skills using Scratch. Some Scratch experience is necessary and registration is required. Free
March 24: At the annual Girl Scouts STEM Conference and Expo in Framingham, girls network with STEM professionals from local businesses and universities and observe live demonstrations, participate in experiments, and collect free materials. Cost: $45