Happy end of the school year! We made it! For long-time readers, you know that I write a monthly post about STEM programs and events around the Boston area. But since the pandemic started, I have shifted much of my focus to at-home STEM activities. As we head into summer vacation, I wanted to continue to share things your kids can do at home. I am delighted to highlight a mix of free and fun educational activities, hands-on projects, instructional resources, videos, and more!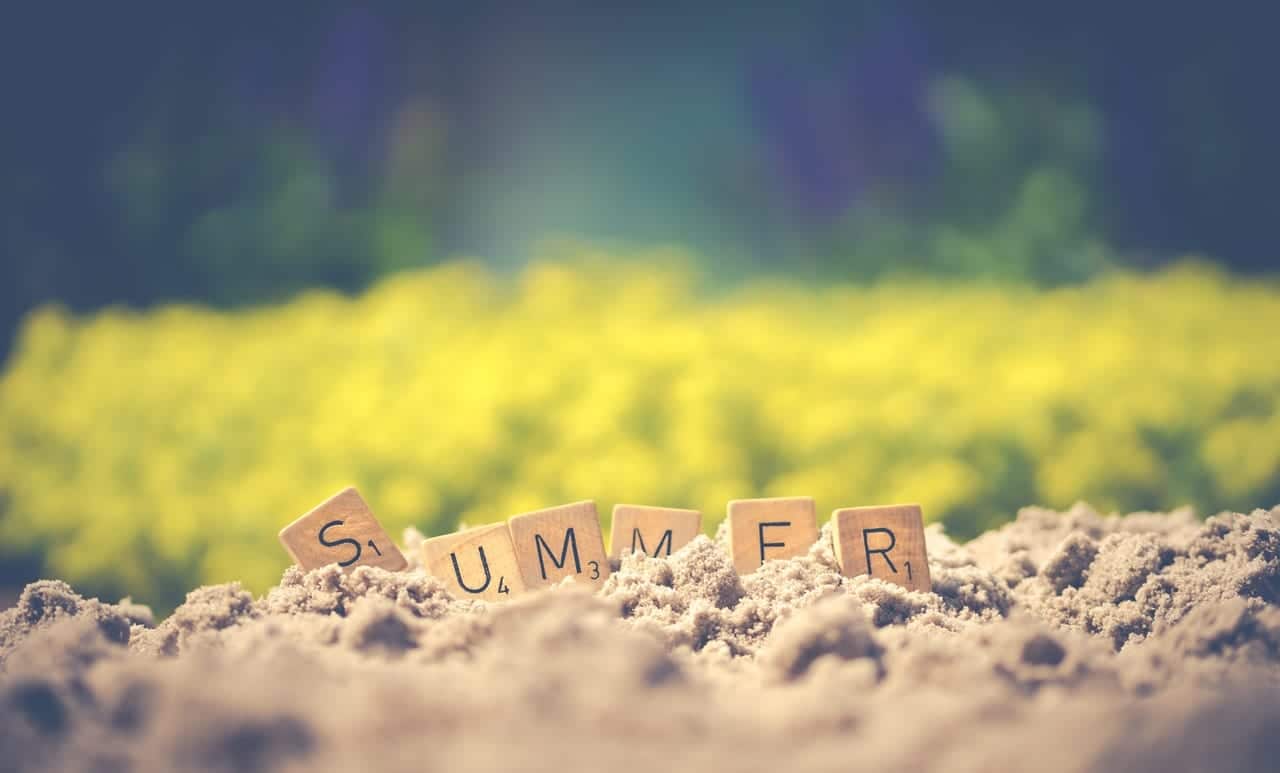 Every day at 11am, the New England Aquarium posts live videos with educators, a behind-the-scenes look at animal care, and fun activities for children on its social media platforms.
Amazon Future Engineer is providing free access to sponsored computer science and robotics courses in the US, which is for independent learners grades 6-12, teachers who are remotely teaching this age group, and parents.
Registration is open for the annual Congressional App Challenge. Every year members of Congress across the country challenge students in their districts to create and submit original apps for a chance to win the Congressional App Challenge (CAC). The winners of the challenge are publicly recognized. To be eligible to participate in the Congressional App Challenge, you must be a middle or high school student at the time of app submission. Students may register as individuals or as teams of up to four. Students may compete in the district they reside in or the district they attend school in. Students can register and submit their original apps through October 19th. Register here.
Founded by a high-school senior, BioLinks is offering a free virtual scientific journal club for high school students with the goal of building interest in biological research through understanding scientific literature. During the journal club, you will learn strategies for comprehending research papers, dive deep into complex biological topics, understand some of the key techniques used by cellular/molecular biologists in the lab today, and make connections with topics learned at the high school level. There will be 6 independent week-long journal clubs over the course of the summer and you can sign up for as many as you are interested in. Get the details and sign up here.
The Museum of Science in Boston is hosting MOS at Home, featuring live presentations throughout the day, creative engineering projects, podcasts, kid-friendly activities, and more.
The Ligerbots, a Newton, MA High School Robotics Team, is offering a free virtual STEAM camp for kids this summer. Topics include math, Scratch, music, crafts, and science. Get the details and sign up here. 
Strong Women In Action (SWIA) is hosting a 5-week summer program teaching coding languages such as Scratch to rising 6-8th grade students. This is FREE for Boston Public School students and $250 for non-BPS students. 
This summer, the Newton South Science Team (MA) is starting a middle school mentorship program to give interested students an introduction to high school science. COVID-19, unfortunately, cut the middle school science curriculum short, and it would be beneficial to rising freshmen (and younger students) to not only regain some of that lost time over the summer but also interact with high schoolers. The team will review the basics of physics, chemistry, and biology, as well as other topics like engineering. Their members would love to mentor anyone with an interest in learning about science. For more information simply fill out the survey!
National Center for Families Learning offers Camp Wonderopolis, a free online summer learning destination for interactive STEM and literacy topics and maker experiments.
The Massachusetts Department of Early Education & Care (EEC) has teamed up with WGBH and The Basics to create Family Fun at Home / Diversión en familia y en casa: dual-language summer learning activities and a weekly raffle for families with children ages 0-8. New learning activities for ages 3-8 will be released every week and linked to WGBH programming. For families with infants and toddlers, a free Basics Insights text messaging program will send science-based tips and suggested activities to boost early learning and development according to the age of your child. Parents can also access a variety of parenting resources online.
Get your kids hooked on STEM podcasts made especially for kids by public radio:
Visit the Atenasciandplay Blog and discover more than 100 indoor and outdoor STEM activities for toddlers and preschoolers (ages 0-5) performed by Julia – a mom of two girls and a Master of Science in Computer Science. Activities include fine motor skills development, chemistry, biology, computer science, and physics. Each post has a video recorded by Julia and her daughter – Atena, where the experiment is visualized, so parents and teachers can easily repeat it.
The National Science Foundation has compiled a list of NSF-funded science organizations that are offering a variety of free virtual resources and experiences that families can enjoy from the safety and comfort of their homes.
Find STEAM lessons, activities, videos, and more for elementary school children created by the Winchester High School STEM Education Club.
Finally, if you are looking for more structured activities, here's a collection of online STEM camps and classes your kids can attend at home this summer. These programs are offered live and are led by instructors for a fee.