What do telephones, microwaves, anesthesia, and vaccines have in common? They were all world-changing scientific inventions developed right here in Boston or Cambridge! In this article, I am delighted to introduce you to The Innovation Trail, a new walking tour that highlights the history of innovation in Cambridge and Boston. The Innovation Trail sites cover science, technology, medicine, and entrepreneurship, and there's something for everyone: kids, teens, parents, teachers, and anyone interested in learning about Boston's rich creative environment and legacy of world-changing innovation.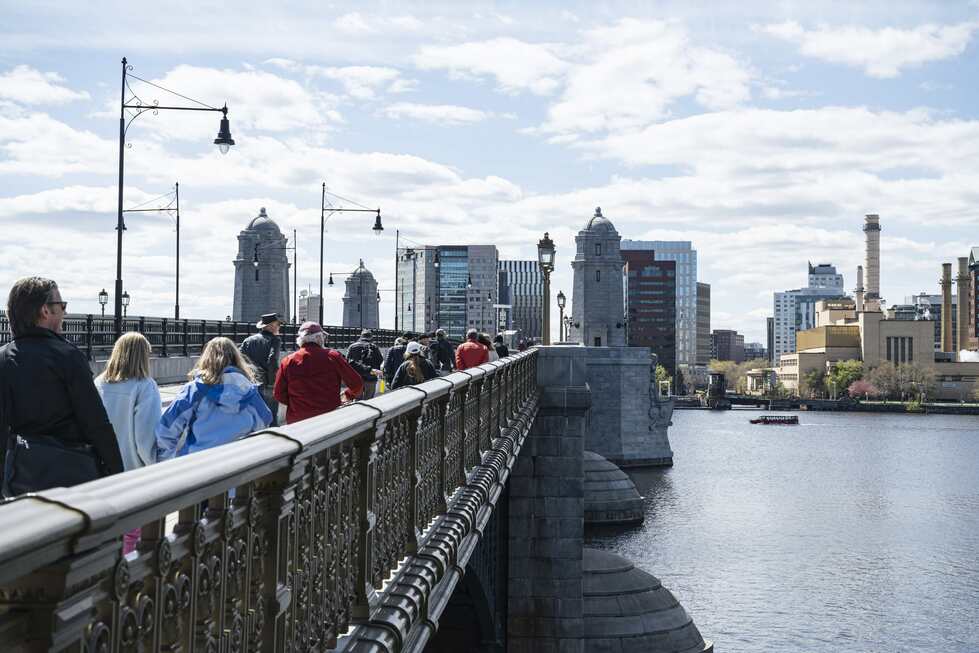 This tech tour could be a great family activity!
Lots of the stops appeal to kids, such as the invention of the first color film, the last standing candy factory in Cambridge, the invention of the instant camera, Moderna (thanks for that vaccine!), and MIT, among others. You can see the full list of 21 trail sites here. And if you need more reasons to entice your kids, Toscanini's delicious ice cream is at the beginning (or end, depending on where you start) of the Trail in Central Square.
Who Came Up with the Innovation Trail—and Why?
Bob Krim, journalist and author of Boston Made and InnoLead CEO Scott Kirsner are the co-founders of the Innovation Trail. Along with a host of charter catalysts from Massachusetts-based organizations, they kicked off the first tour of the Innovation Trail in April 2022. The intent is to help everyone experience the story of Boston's impact on innovation first-hand. They are hoping to engage high school student groups as well as area employers and visitors in town for meetings and conventions.
Plan Your Tour!
There are a two different ways you can take a tour:
Book a public guided tour. Tours run May-October on Friday, Saturday, and Sunday.
Do a free self-guided tour using the trail map and trail sites information on the website. You can start the tour either in Downtown Crossing, near the Irish Famine Memorial and the Old South Meeting House, or in Cambridge near Central Square.
Check out the helpful FAQs for more details on planning your tour. I think the Innovation Trail will be a real treat for families and a wonderful new outdoor activity to put on your calendar. Let me know what you think!
Image credit: The Innovation Trail by Ben Gebo