There are many ways to get your children involved in STEM-related activities.
May (various dates): Learn to code with CodeCampKidz and write HTML, CSS & Javascript code at the Microsoft Stores in the Burlington Mall and Natick Mall. Intro classes free. (Grades 6, 7, 8)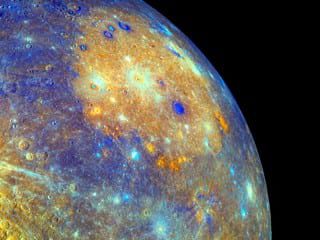 May 1, 8, 15: Put on a lab coat and enter the Maker Lab and create new things at the Worcester Public Library. (Ages 9-12)
May 1, 8, 15, 22: Learn to code with Scratch at the Cary Memorial Library in Lexington. (For teens)
May 5: Free admission to The Discovery Museums: Science in Acton and it is also "Come Meet the Scientists" night. Talk to real scientists and engineers and do the hands-on activities they've developed to showcase their work.
May 6: Attend a game development workshop for girls in Cambridge. Free (High School)
May 6, 7: Hands-on engineering and design at the MIT Museum in Cambridge. Free with Museum admission. (Ages 12+)
May 6, 13, 20, 27: Build a flex sensor that lets you controls a robotic finger with your own human finger in a 30-minute project-based learning experience at Microsoft Stores in the Prudential Center, Burlington Mall and Natick Mall. Free (Ages 11-14) 
May 13: Attend "Girls Space Day Adventure," an event introducing middle-school girls to science and engineering at the MIT Johnson Ice Rink. A day of fun hands-on activities and demonstration about space, black holes, orbits, planetary science and much more! Cost: $15 (Grades 6-8)
May 13: Educators from The Caterpillar Lab will teach you all about metamorphosis and tell incredible but true stories about the creatures' strange and surprising adaptations at the Thomas Crane Public Library in Quincy.
May 13: Attend a casual, math-themed storytime at the Cary Memorial Library in Lexington. (Ages 3-5)
May 18: Attend the Observatory Nights, featuring a nontechnical lecture and telescopic observing from the observatory roof if weather permits at the Harvard-Smithsonian Center for Astrophysics in Cambridge. Free (Intended for high-school age and older but children are welcome)
May 18: Explore science, technology, engineering, art, & math with an activity to encourage your curiosity at the Cary Memorial Library in Lexington. (Grades 4-6)
May 18: Explore and work with Scratch to create games, animation and stories at the Newton Free Library. (Grades 3-4)
May 18: Drop-in, learn the basics of circuitry by creating a design, and walk away with an LED card for a graduating senior at the Central Library in Copley Square. (Teens)
May 20: Learn about the sound of science at MIT's Lincoln Laboratory in Lexington. Free (Ages 5-17)
May 20: Explore the possibilities in Science, Technology, Engineering and Math at Latino STEM Alliance's Annual Robotics Competition and Family Science Festival at the Melnea A Cass Recreational Complex in Boston. Free (All ages)
May 25:  Explore math, science, and the arts with children's books and related activities at the Newton Free Library. (Ages 3-5)
May 31: Come meet The Parity Bits, an all-girls FTC robotics team at Lexington High School who strives to spread the word of girls in engineering. Following the Girls in Engineering presentation, there will be a robot demonstration where anyone can try driving the robot at the Cary Memorial Library in Lexington.
Girls Who Code Clubs
The Girls Who Code Clubs Program teaches computer science to 6th-12th grade girls. Girls who participate in the clubs will receive 40 hours of instruction from volunteer instructors in computer science including project based activities to reinforce concepts like conditionals, lists, and loops as well as skills like mobile app development.
Girls Who Code Clubs are free and many are held at libraries and schools. With the growth of the clubs, I am now including a list of the clubs for Massachusetts here. New clubs are always being formed, so check here to see the most current list and search on your area. If you are interested in information, contact the Club site directly.
Acton Boxborough Regional High School: Acton, MA

Andover High School: 80 Shawsheen Ro., Andover, MA

Arlington Catholic High School: 16 Medford St., Arlington, MA

Bedford Free Public Library: 7 Mudge Way, Bedford, MA

Bellesini Academy: 94 Bradford St., Lawrence, MA

Belmont Public Library: 336 Concord Ave, Belmont, MA

Bentley Academy Charter School: 25 Memorial Dr., Salem, MA

Boston Latin School: 78 Avenue Louis Pasteur, Boston, MA

Boston Public Library- Teen Central: 700 Boylston St., Boston, MA

Boston Teachers Union Pilot School: 25 Walk Hill St., Jamaica Plain

Boys & Girls Club of Fitchburg & Leominster: 365 Lindell Ave., Leominster, MA

Bristol Plymouth RVTS: 207 Hart St., Taunton, MA

Brookview House: 2 Brookview St., Dorchester, MA

Cambridge Public Library: 449 Broadway, Cambridge, MA

Cary Memorial Library: 1874 Massachusetts Ave, Lexington, MA

Coakley Middle School: 1315 Washington St., Norwood, MA

Concord Middle School: 835 Old Marlboro Road, Concord, MA

Concord Free Public Library: 129 Main St., Concord, MA

Dudley-Charlton Regional School: 70 Dudley-Oxford Rd., Dudley

Endicott College: 376 Hale St., Beverly, MA

Everett High School: 100 Elm St., Everett, MA

Fuller Middle School: 31 Flagg Dr., Framingham, MA

Girls Incorporated of Lynn: 50 High St., Lynn, MA

Goodnow Library: 21 Concord Road, Sudbury, MA

Grove Hall Branch of Boston Public Library: 41 Geneva Ave., Boston, Ma

Irving Middle School: Boys & Girls Clubs of Boston: 15 Basiel St., Roslindale, MA

J.G. Pyne Arts School: 145 Bolyston St., Lowell, MA

Joseph A Browne Middle School: 180 Walnut St., Chelsea, MA

KTByte Computer Science Academy: 4 Militia Dr., Lexington, Ma

LEAP for Education, Inc.: 209 Essex St., Salem, MA

Lexington Christian Academy: 48 Bartlett Ave., Lexington, MA

Lowell High School: 50 Fr. Morissette Blvd., Lowell, Ma

Mario Umana Academy: 312 Border St., East Boston, MA

Match High School: 1001 Commonwealth Ave, Boston, MA

Medfield High School: 88R South St., Medfield, MA

Medway High School: 88 Summer St., Medway, MA

Memorial Hall Library: 2 North Main St., Andover, MA

McKay K-8 School: 122 Cottage St., Boston, MA

Mildred Ave. K-8 School: 5 Mildred Ave., Boston, MA

Milton Academy: 170 Central St., Milton, MA

M.G. Parker Memorial Library: 28 Arlington St., Dracut, MA

Nathaniel Bowditch School (K-8): 79 Wilson St., Salem, MA

Needham High School: 609 Webster St., Needham, MA

Needham Free Public Library: 1139 Highland Ave., Needham, MA

Newton Free Library: 330 Homer St., Newton, MA

Northeastern University: 440 Huntington Ave., Boston, MA

Paul Pratt Memorial Library: 35 Ripley Road, Cohasset, MA

Peabody Institute Library: 82 Main St., Peabody, MA

Pembroke Public Library: 142 Center St., Pembroke, MA

Penn Brook Elementary School: 68 Elm St., Georgetown, MA

Phillips Academy: 180 Main St., Andover, MA

Pierce Middle School: 451 Central Ave., Milton, MA

Public Library of Brookline: 361 Washington St., Brookline, MA

Reuben Hoar Library: 41 Shattuck St., Littleton, MA

Robbins Library: 700 Massachusetts Ave., Arlington, MA

Seekonk Public Library: 410 Newman Ave., Seekonk, Ma

Solomon Schechter Day School of Greater Boston: 125 Wells Ave., Newton, MA

The Rivers School: 333 Winter St., Weston, MA

Waltham Public Library: 735 Main St., Waltham, MA

Watertown Free Public Library: 123 Main St., Watertown, MA

Watertown High School: 50 Columbia St., Watertown, MA

Wayland Free Public Library: 5 Concord Road, Wayland, MA

Wellesley Free Library: 530 Washington St., Wellesley, MA

Winthrop Middle School: 60 Payson St., Winthrop, MA

Worcester Polytechnic Institute: 100 Institute Rd., Worcester, MA