Although women account for 57% of bachelors' degrees earned in the U.S., they are extremely underrepresented in many of the STEM fields (science, technology, engineering and math). Women account for only 18% of bachelor degrees in computer science, 19% in engineering, 19% in physics, and 43% in math and statistics.
We still have a long way to go to increase women's participation in the STEM fields. However, there are many initiatives underway to encourage girls to get involved in STEM at a young age. One of those ways is through girls-only coding and engineering programs offered throughout the school year and at summer camps. These tech programs are on the rise and one of the most well-known is Girls Who Code, whose coding clubs are popping up around the country.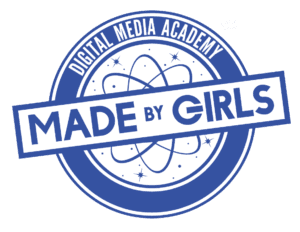 I, for one, am all for girls-only programs. While I don't think it's necessary for girls to participate in girls-only programs and my own daughter has thrived in coed computer camps, I do think we need to create positive, nurturing environments where girls feel comfortable and are eager to explore and learn about tech. Girls-only programs mean there are more options for girls who might not otherwise feel comfortable in a traditional coding or engineering class and want to learn with other girls.
Made by Girls
I was pleased to hear that Digital Media Academy, an education company who runs summer technology camps for kids and teens across the U.S., has launched a new program called Made by Girls. This is an initiative to build tech confidence in girls. Classes are led by female role models and focus on building community among girls. Students get to build apps and games, create fashion pieces or even design interactive art masterpieces.
I had the opportunity to speak with Peggy Lee, regional director for Digital Media Academy's Stanford location and the director of Made by Girls, and she told me that the classes were designed exclusively to support early, positive experience with technology. They knew from research that early exposure to STEM was critical to building lasting confidence in girls and could help them reach their full potential as creators and innovators.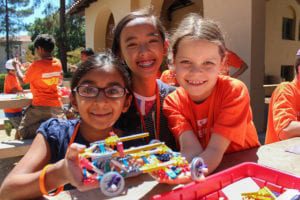 Why create all-girls classes?
The impetus for creating the new program came directly from parents who said that their daughters didn't feel comfortable or confident when it came to coding and computer science. Peggy remarked, "Made by Girls has larger goals to change the face of technology and serve as a safe and welcoming place for all girls, including ones who might not naturally think of themselves as tech-savvy." She added, "It allows girls to explore their creativity and express themselves while learning new skills in computer science, engineering, and design thinking."
Wearable tech & fashion design
This summer girls who take the Wearable Tech & Fashion Design course will have the chance to create small accessories they can customize with light-up LEDs. They will also get to build their own fashion designs on 3D models that they can print out into 2D patterns.
I think it's great that girls will learn how technology and engineering drive innovation in the fashion industry. As Peggy pointed out, "the designers of the space suits that astronauts wear, people who research and build responsive fabrics to the needs of high-performance athletes, the teams that implement design and functions that people want in Fitbits and smart watches, all rely on smart design and engineering."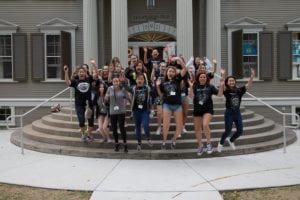 Benefits of all-girls classes
Digital Media Academy said there are three main reasons why girls choose to take Made by Girls classes:
Girls feel more comfortable knowing they will be led by a woman instructor who is dedicated to their success.

They want to make friends with other girls who share their interests.

Girls feel like they can ask more questions and voice their opinions more readily with all-girls classes.
Feedback for the program has been positive from both students and their parents. Peggy said that 93% of the students surveyed would recommend their Intro to Programming class to another girl.
Why Digital Media Academy?
Digital Media Academy offers high-quality tech programs in many states around the country and Canada for kids (6-12 years) and teens (12-17 years). In addition to the Made by Girls program, they offer a wide range of classes including robotics and engineering, programming and app development, photography, and filmmaking and visual effects.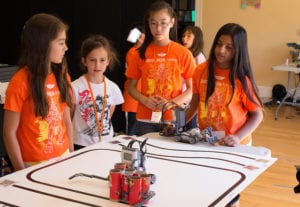 My friend's daughter attended the photography class at Harvard because she was very interested in photography and wanted an in-depth course. She said, "My experience at Digital Media Academy was amazing. It was a very professional course but we all had a lot of fun. We had assignments and tasks to complete in given amounts of time which gave us a sense of responsibility."  Two years later she is still actively pursuing photography during school and in her free time.
I also had the chance to talk with parent, Ellie Campbell, whose daughter, Payton (15 years), attended the Made by Girls program at Stanford. She signed up for the class because she wanted to learn a new skill (coding) and wanted to experience it in a less intimidating environment. Ellie said that Digital Media Academy and Made by Girls has made a huge positive impact in her daughter's life. Ellie explained, "She has a lot more confidence in her school work and academically is doing extremely well. She became more involved with her school, she is part of tech clubs (e.g., FIRST Robotics) and started her own coding club called, CDM Java Girls! She also teaches basic Java to middle school girls."  
Final note
I loved Payton's story–  especially the fact that she used her experiences to become a role model and educator herself. I think it is a terrific example of girls supporting girls and demonstrates practical ways in which we can get more girls interested and involved in tech.
Digital Media Academy believes that developing courses with strong role models, supportive learning environments and real world STEM applications at an early age will lead to positive exposure for girls and change the way they relate to STEM. If you and your daughter are interested in the Made By Girls program, you can get all the details on Digital Media Academy's website. The company also awards creative girls nationwide with the chance to be Made by Girls scholars and attend a course of their choice tuition free. Learn how your daughter can apply for a scholarship here.
Image Sources: Digital Media Academy