Welcome back to a new school year! I am thrilled to report that STEM events and activities are back in person. I am excited to preview what's coming up this fall! I hope you enjoy exploring the possibilities.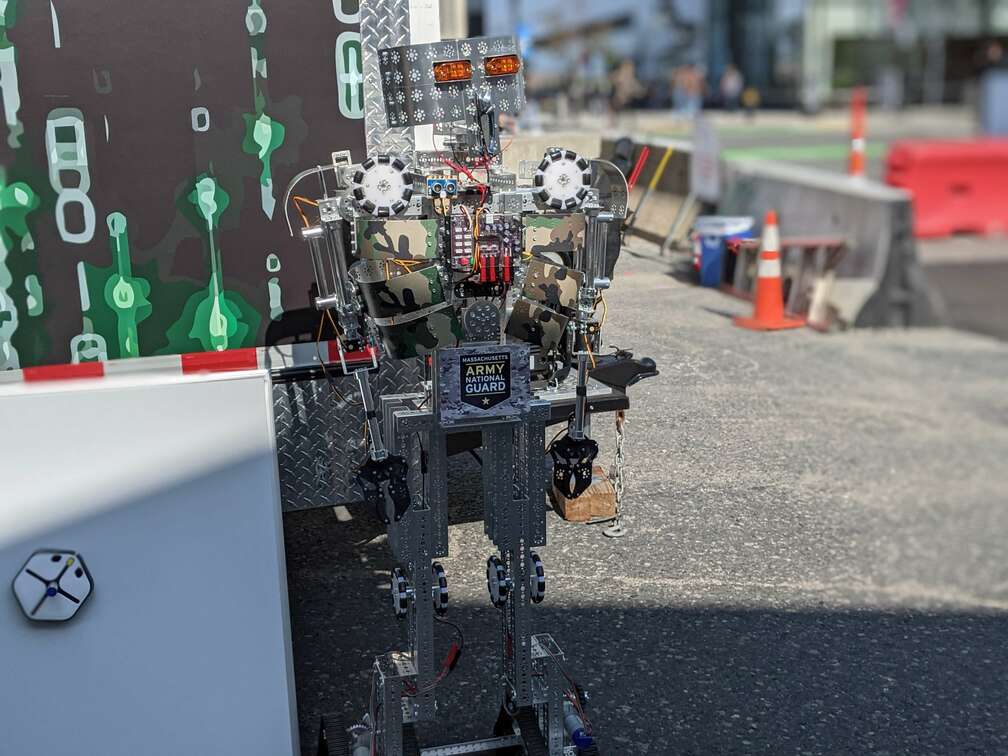 New STEM Programs in Massachusetts
Several new STEM programs have opened up in the past year. Consider their offerings if you're looking for afterschool learning and enrichment programs this fall.
Virtual Workshops
TechGirlz, a nonprofit organization helping middle school girls embrace the power of technology, will be hosting free virtual tech workshops designed for girls in grades 5–8 this fall. View the calendar of events and sign up.
Register/Apply Now
Applications are open until September 24 for TiE Young Entrepreneurs Program Boston, a high school entrepreneurship program. I have been a mentor in this program—it offers an outstanding curriculum and a lot of hands-on experiential work! Over six months, high school students are taught a rigorous curriculum by startup founders and industry experts and collaborate with their peers to create a solution to a pressing problem they identify. Previous TYE Cohorts have created solutions for issues ranging from the democratization of 3D Printing, combating student stress during COVID-19, providing unbiased news and mobilizing Gen Z to support local businesses. Now in its 17th year of operation, the program is happy to announce the availability of 15 needs-based scholarships. If you know of any high school students looking to apply their interest in STEM, entrepreneurship or business to practical use, please direct them to the TYE website or have them contact Program Manager Adam Carter at [email protected] for more information.
A new season of CyberPatriot, the nation's largest youth cyber defense competition, will be starting soon. Teams of high school and middle school students are challenged to find and fix cybersecurity vulnerabilities in virtual operating systems. Using a proprietary competition system, teams are scored on how secure they make the system. Top teams advance through the online round of competition, and the best advance to the in-person National Finals Competition. Teams must register by October 5.
Each year, the National Center for Women & Information Technology (NCWIT) recognizes technical high school young women nationwide through the Award for Aspirations in Computing. Recipients receive engraved awards, scholarship and internship opportunities, entry to a peer-network of technical women in the NCWIT AiC Community, various prizes, and that is just the beginning! Students in grades 9-12 who self-identify as women, genderqueer, or non-binary, can apply online by October 22. Students with any level of experience are encouraged to apply: NCWIT recognizes aspirations as well as accomplishments!
Every year members of Congress across the country challenge students in their districts to create and submit original apps for a chance to win the Congressional App Challenge (CAC). The winners of the challenge are publicly recognized. To be eligible to participate in the Congressional App Challenge, you must be a middle or high school student at the time of app submission. Students may register as individuals or as teams of up to four. Students may compete in the district they reside in or in the district where they attend school. Students can register and submit their original apps through November 1, 2022.
September & October Events in Massachusetts
September 17: Museum Day is an annual celebration of curiosity hosted by Smithsonian magazine. Participating museums and cultural institutions across the country provide free entry to anyone presenting a Museum Day ticket. Get a ticket!
September 29: Join the Red Sox for STEM Education Day, presented by Moderna, at Fenway Park featuring Weather Education with the Boston 25 News Team, and participate in an Egg Drop off the famed Green Monster. Each year the Boston Red Sox host STEM Education Days where they welcome thousands of students and their educators to the ballpark. As part of this program, students will learn STEM-related curriculum via lectures and interactive exhibits in a morning STEM Fair featuring Sunovion, iRobot, JetBlue, Wasabi, Unruly Splats, Project Lead the Way, New England FIRST, and more leading up to the game at 1:35pm. Cost: $12/person (includes the morning STEM education and the game). Buy tickets now.
October 1: Join the 5th annual MassRobotics Robot Block Party for a celebration of robots and robotics in Boston's Seaport Innovation District. Check out the latest in robotics, including robot demonstrations, presentations from area robotics companies and universities, hands-on interactions with robots, and games. Free event.
October 2: The MIT Museum will re-open in a new location at 314 Main Street in Cambridge. Reinvented with new exhibitions and programming, an enlarged Museum Store, the MIT Museum aims to make innovation and research available to all by presenting the best of STEAM.
October 3-9: The Cambridge Science Festival is back in person! This popular celebration showcases the leading edge in STEAM and makes science accessible, interactive and fun, while highlighting the impact of STEAM in all our lives.
October 8: Attend the annual National Fossil Day at the Harvard Museum of Natural History. This year's theme is "more than dinosaurs"! Ask Harvard paleontologists about their favorite fossils and hear about their latest research projects. Entry with paid admission. Free parking at the 52 Oxford St garage.
October 9 – Don't miss the family-friendly, science-themed Great American Carnival at the Cambridge Science Festival with Main Stage, Midway, Side Shows, Walk-abouts, and more. Join the celebration of exhibitors, educators, and innovators as they transform the Kendall/MIT Open Space into a giant playground of all things scientific. Free event!
October 15: The Girl Scouts of Central and Western MA are hosting Geek is Glam at WPI, a STEAM event for girls grades 4-8, and a Coding for Good event for grades 9-12. Register now.
October 15: The CreatedBy Festival is a family-friendly annual opportunity during Mass STEM Week to be inspired by local artists, technologists, makers, and creatives. Free virtual workshops, demos, and STEAM activities will be held October 17-21. All activities can be viewed from an elementary school classroom or home. An in-person, hands-on festival will be held on Saturday, October 15, at Boston Children's Museum in Boston, MA.
October 15: The Transportation YOU Summit will be held at Emmanuel College. The event introduces students ages 8-18 of all gender identities, focusing on girls, to transportation planning and engineering. This Summit will offer an in-person, hands-on workshop program to cover basic transportation concepts and connect students to resources to help them plan education and/or career in transportation. The Summit is free, but registration is required. Registration will close on October 1 or when the cap of 100 attendees is reached, whichever comes first.
October 15: The Peabody Museum of Archaeology & Ethnology and Harvard Museums of Science & Culture are presenting International Archaeology Day: Meet an Archaeologist in Cambridge. Drop in to learn about archaeology with graduate students. Free with regular museum admission. 
October 17-21: The theme of the fifth annual statewide Massachusetts STEM Week is "See Yourself in STEM," with a particular focus on the power of mentoring.
October 22: Lincoln Laboratory will present Undersea Technologies at its Science on Saturday event, explaining how sound and robots are used to explore the ocean. This is a fun, free science demonstration for ages 5-17 at Lincoln Laboratory in Lexington. Pre-registration is required for in-person attendance. 
October 23: Jr Tech is hosting the Girls STEM Summit at Wentworth Institute of Technology in Boston. This is a great career-focused STEM day for girls in grades 8-12, and I'm glad to see it's back in person this fall. Cost: $70/student. Register now.
October 29: The Day of the Dead Family Fiesta returns! The Harvard Museums of Science & Culture are celebrating the 20th anniversary of the popular event and are happy to welcome visitors to learn more about this joyful holiday, a national symbol of Mexico shared with the world. Enjoy activities, crafts, dancing, live music performances, and more. Entry with paid admission. Free parking at the 52 Oxford St garage.
October 31: Wentworth Institute of Technology will host a virtual Girls Who Code Club beginning October 31 from 5:00-6:00 PM. Registration is free, and Wentworth undergraduate students will facilitate the club. The club is geared towards girls and non-binary students in grades 6-8. The curriculum will be geared towards beginning coders. Register now.
Coming in November!
Image Credit: MassRobotics Robot Block Party